Two Dutch women who disappeared earlier this month in Panama are unlikely to have gotten lost in the mountainous region, Dutch police said on Tuesday, raising the possibility three weeks into the search that the two may have been the victims of a crime.
Kris Kremers, 21, and Lisanne Froon, 22, were hiking near the town of Boquete on April 1 when they were last seen, police said. The area is known to be a popular tourist holiday destination.
Panamanian authorities launched a widespread search for the women, but found no sign of the two would-be volunteers. On April 14, officials decided to downscale the massive operation.
The women's parents have asked for tips and support via social media.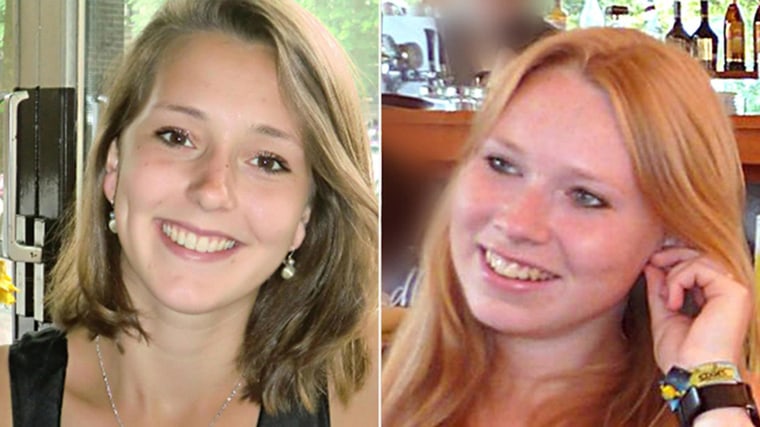 "After 3 weeks there has been no trace of our daughters and we live daily between hope and fear. These are difficult times for us as you can understand," a message posted Tuesday read. "The search for Kris and Lisanne continues unabated and we hope that you will continue sending your tips and suggestions."
Kremers and Froon had traveled on March 15 to Panama, where they first stayed in the town of Bocas del Toro for two weeks before traveling to Boquete, where they intended to volunteer at a school for the remaining four weeks of their trip. Once they got to Boquete, the women were told they would not be able to start their work until the following week -- so they had a week to fill.
Dutch police said an inn keeper saw them on April 1, when the women asked him for directions for their hike. Tired, they later returned to the man and asked for help getting back to town. Police said the man advised them to take a taxi, but he said he didn't see whether the women returned to town or went back to the mountain.
Dutch police spokesman Bernhard Jens said Tuesday on Dutch media that it was unlikely the women would have returned to their hike.
—Becky Bratu