CAIRO -- Egypt's military chief has expressed frustration at the involvement of soldiers in tackling the country's political unrest, describing the strategy as "very risky."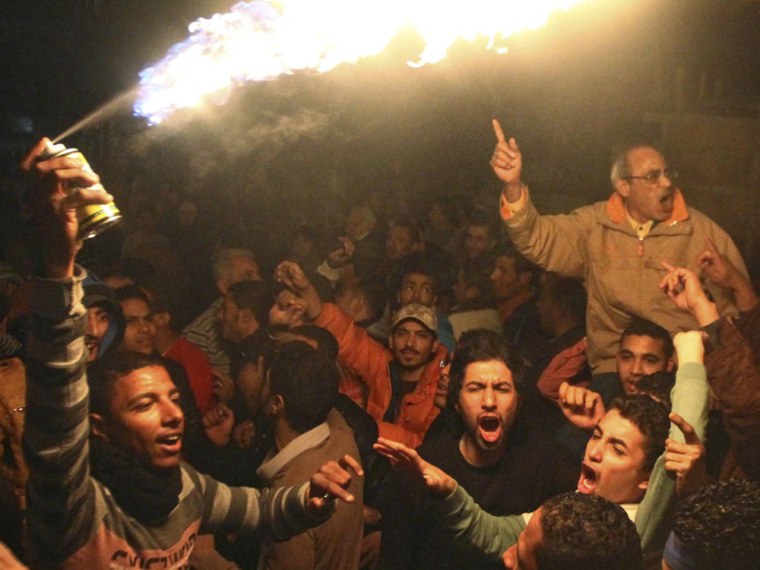 Defense minister Abdel Fattah al-Sissi, who is also head of the country's army, issued a statement on his Facebook page Thursday as rival politicians met for talks in a bid to end some of the deadliest violence since the 2011 downfall of Hosni Mubarak.
He said: "The involvement of the armed forced in political conflicts and going down to the street again after handing over power is very risky.
"Since emerging from political life completely and now having focused on training functions and raising combat effectiveness over the past several months, Egypt is qualified to deal with the enemy and respond at any time, and not with handling protests and demonstrations organized by fighting political powers."
His exasperation with the country's political instability follows days of clashes on streets in Cairo and elsewhere that have left more than 60 dead. Protesters have called for the removal of new President Mohammed Morsi, an Islamist.
A meeting in Cairo on Thursday was convened by Sheikh Ahmed al-Tayyeb, head of the thousand-year-old al-Azhar university and mosque, one of the few institutions still seen as neutral in a society that has become increasingly polarized, according to Reuters: 
Participants signed a document pledging to renounce violence and agreed to set up a committee of politicians from rival groups to work out a program for further talks.
Ejijah Zarwan, who analyzes Egyptian politics for the European Council on Foreign Relations, said Thursday's intervention by al-Azhar was important, but it was far from clear whether it would be enough to calm the streets. 
"It's a good first step. Certainly it will help the formal opposition to be very clearly on record as opposing violence," he said. But he added: "The people fighting the police and burning buildings are not partisans of any political party. They might not even vote."
On Tuesday, Sissi warned the struggle between political forces in Egypt could "lead to the collapse of the state."
Related: