CAIRO – Two curators at Egypt's major new antiquities museum have been arrested on suspicion of stealing antiquities and replacing them with replicas in order to cover up their crime, officials said.
The two workers were detained at the National Museum for Egyptian Civilization, a vast United Nations-backed facility that has been decades in planning and is due to finally open this year.
They allegedly removed a statue of Mycerinus — the builder of Egypt's second-largest pyramid, which dates back 4,000 — from storerooms and are suspected of plotting to remove an Islamic vase from the Mamluk period according to Khaled El Enany, general supervisor of the museum.
"The tourist police came at 11 a.m. [Tuesday] and entered the storerooms and arrested two curators accused of making replicas of antiquities," he told NBC News. "I closed the storerooms and am establishing a committee to make an inventory of the antiquities."
RELATED: ISIS Is Looting Ancient Syrian Sites 'Into Oblivion'
El Enany said he was awaiting a report from the police but added that the suspects might be part of a bigger network.
The new museum's extensive storerooms are meant to be the most sophisticated in the country and house antiquities from across Egypt in order to keep them safe from looters.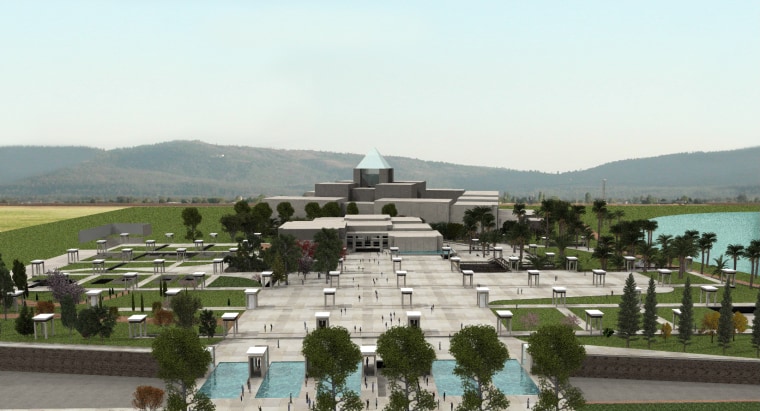 In the chaos following the 2011 Arab Spring revolution, some of Egypt's remote storerooms and museums were plundered.
El Enany promised that security of artifacts in Egypt would improve when the new museum finally opened. "When we open it, it will be safe," he said. "There will be tourists, and security."