An Egyptian court has sentenced a 27-year-old American citizen to life in prison.
Mohamed Soltan, a graduate of Ohio State University, was arrested in 2013 after Egyptian security forces stormed a sit-in protest of supporters of ousted President Mohammed Morsi. Soltan was shot during the violent break-up of the protest, and was taken into custody along with his father, who was an active political opposition figure within the Muslim Brotherhood.
Soltan faced terrorism-related charges, including belonging to the now banned-Muslim Brotherhood and spreading false news. Throughout the demonstrations, Soltan served as media activist for the sit-in protests and as a liaison with journalists covering the stand-off with the Egyptian government.
His family says Soltan was physically abused while in Egyptian custody. Pictures of Soltan leaked from prison showed him with severe bruises and injuries. Soltan has been on a hunger strike for months protesting what his family says is an unjust trial. He had to be wheeled into the courthouse because he was too weak to walk.
"As a nation that prides itself on justice and democracy, it is an abomination that a U. S. citizen who committed no crime has been in prison for even a day, let alone a year and a half," his family said in a statement.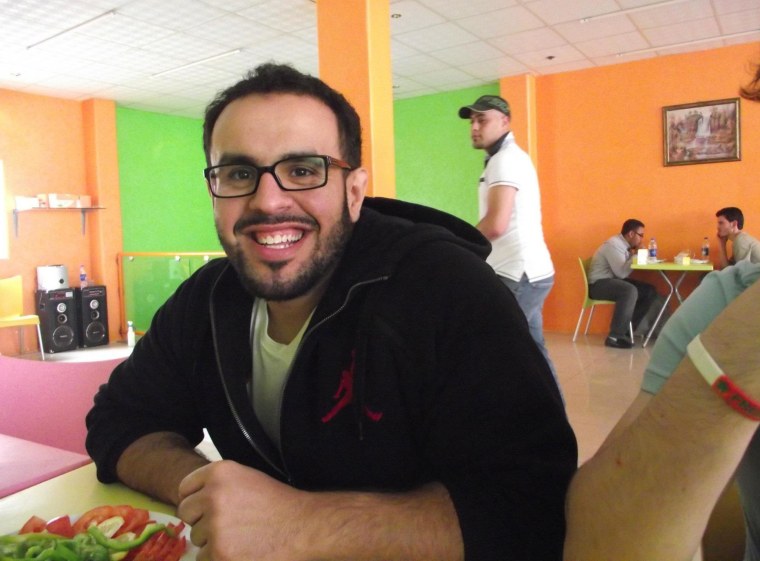 IN-DEPTH
— Ayman Mohyeldin