CAIRO - Egypt's former army chief Abdel-Fattah el-Sissi was sworn in as president for a four-year term Sunday, taking the reins of power in a nation roiled since 2011 by deadly unrest and economic woes.
El-Sissi's inauguration came less than a year after the 59-year-old career infantry officer ousted the country's first freely elected president, the Islamist Mohammed Morsi, following days of mass protests by Egyptians demanding he step down.
Read: Will New President El-Sissi Turn Back Clock on Egypt's Democracy?
El-Sissi took the oath of office before the Supreme Constitutional Court at the tribunal's Nile-side headquarters in a suburb south of Cairo, the same venue where Morsi, now on trial for charges that carry the death penalty, was sworn in two years ago.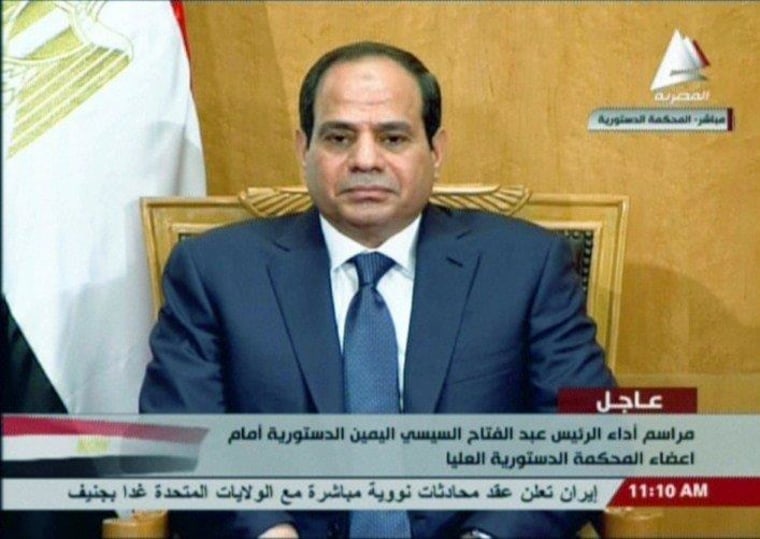 Sunday was declared a national holiday and tight security was enforced by the police and military throughout Cairo.
The Associated Press