CAIRO – Egypt's interim Prime Minister Hazem el-Beblawi unexpectedly submitted his Cabinet's resignation Monday in a move that clears yet another hurdle for Field Marshall Abdel Fattah el-Sisi to declare his candidacy for president.
El-Sisi, who ousted democratically elected Islamist President Mohammed Morsi in July 2013, currently serves as Egypt's deputy prime minister and defense minister – a role which prohibits him from seeking the presidency.
Monday's Cabinet resignation paves the way for the military to reshuffle its top brass and leave el-Sisi out of the next Cabinet – which would allow him to declare his presidential candidacy.
While El-Beblawi did not give a reason for his sudden resignation, it also comes amid mounting criticism that his government has failed miserably.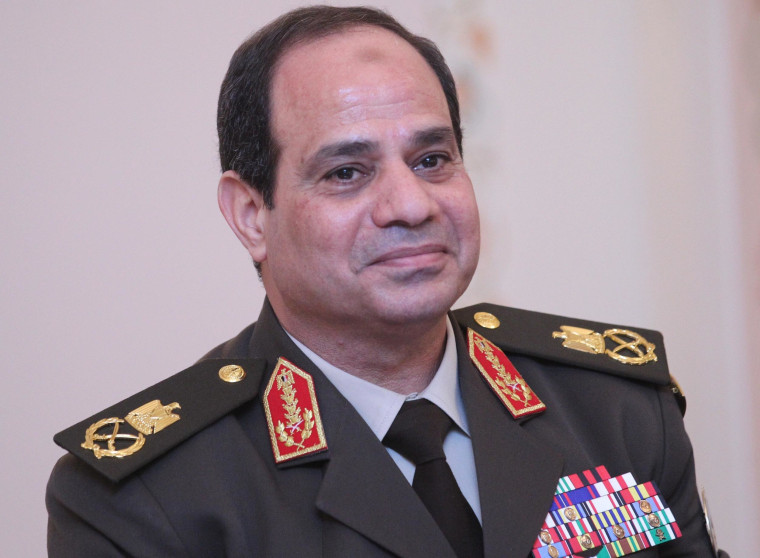 Since Morsi's ouster, the country has seen a low-level insurgency by Muslim Brotherhood supporters intensify with brazen attacks on government buildings, security installations, troops and police growing more deadly.
El-Beblawi's government has also faced a worsening economic situation. Political street protests have been joined by labor strikes in some of Egypt's key industries such as the textile industry, public transport workers and garbage collectors.
"This is not a time for personal interest, it's the time to put the nation's interests first," el-Beblawi said in his televised resignation. "We have massive opportunities for success and confront massive dangers and we must choose. Either we support the country or pursue personal interest."
That maybe a tall order in a country where many expect the government to deliver on the promises of a revolution it has so far failed to realize.