PARIS — A gang of pickpockets who earned up to $3,000 each per week by preying on foreign tourists at the Eiffel Tower has been dismantled, police said.
Seven men were charged after cops raided two hotels on the outskirts of Paris on Tuesday.
The pickpockets enjoyed a lavish lifestyle on the proceeds of their subterfuge, according to officials. Last year they ran up a hotel bill for more than 130,000 euros ($142,000) and took taxis to the tourist sites where they preyed on unsuspecting sightseers, police say.
The men allegedly worked in groups of three and focused on the Eiffel Tower and Château de Versailles.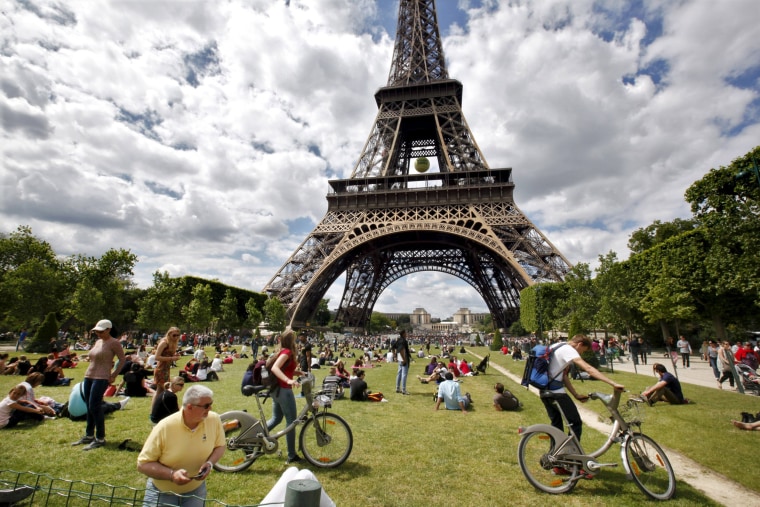 Disguised as fellow sightseers, one gang member would distract a tourist by bumping into them, asking a question or taking a selfie, the second would quietly rob the unsuspecting victim and the third would run off with the spoils, police said.
Using this technique they were allegedly able to take in a haul of 4,000 euro (almost $4,400) in cash and items every day — as much as $3,000 per member weekly.
Among the evidence seized in the raid were luxury items, 3,000 euros in cash (almost $3,300) and tickets to the Eiffel Tower and Château de Versailles.
Investigators started hunting the Eiffel Tower ring last September. The seven men arrested were Romanian nationals. Prosecutors say they also operated in London and Rome.
Pickpocketing has become such a problem at the Eiffel Tower that staff there went on strike last Friday to protest the number of thefts.