United States-born athlete Eileen Gu won gold at the Winter Olympics on Tuesday — and with it hero status in China.
The prodigy freestyle skier pulled off a jaw-dropping run in the final of the women's freeski big air, stunning the French gold-medal favorite and overwhelming Chinese social media.
The event was making its Olympic debut, as was Gu.
The teenager is American-born but chose to compete for China, bringing with her the potential for three Gold medals. On Tuesday, she delivered on one.
A major star of the Beijing Games before they even began, Gu, 18, struggled in qualifying after losing a ski. But, with the country watching, she performed on the biggest stage.
"That was the best moment of my life," she said after completing a trick she had never done before in practice or competition. "I just cannot believe what just happened."
Gu managed to land a double cork 1620 — a move in which skiers spin 4 1/2 times while rotating twice off-axis while 20-some feet in the air. 
Born and raised in San Francisco, Gu announced in 2019 that she would compete for her mother's homeland, China. The decision saw her receive abuse from anglophones on social media, and has been criticized by conservative media in recent weeks amid geopolitical tensions between Beijing and Washington.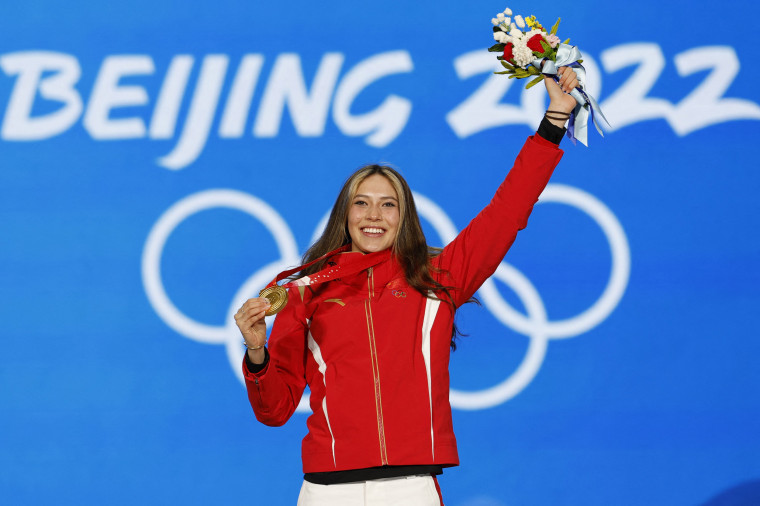 In China, however, her decision was met with joy and excitement.
The freestyle skier, who is also a model and student who plans to go to Stanford University, was immediately embraced and has since adorned billboards and graced the cover of Chinese Vogue.
She has even reportedly earned the nickname "Snow Princess."
But if she was popular before, Gu's spectacular win Tuesday sent that support into the stratosphere. 
In Wangfujing, a famed shopping district in central Beijing, a crowd of spectators gathered spontaneously in front of a big TV screen on Tuesday morning.  
"It's very cheering. She's of Chinese origin and has returned to China. I feel proud of her," said Beijing resident Jiang Yu, 36, according to The Associated Press.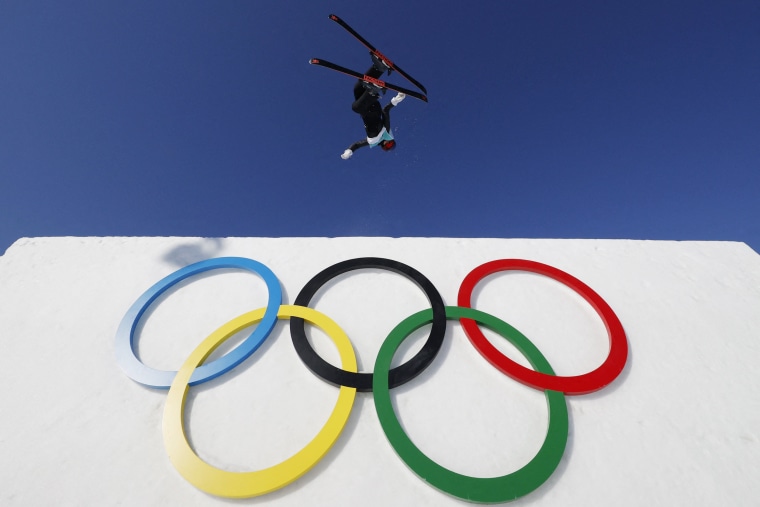 Meanwhile, people rushed online to celebrate Gu's victory on the Chinese social media platform Weibo. As of Tuesday morning, one hashtag about her win had received over 900 million views. Of the site's top trending topics, five were about Gu.
"18-year-old Eileen stands on the podium and tells the world: Confident Chinese look so beautiful," one user commented, quickly receiving over 32,000 likes.
Users later reported that the network had temporarily gone down following her win, according to Chinese news outlet Phoenix New Media.
Not all U.S.-born athletes competing for China have been equally embraced by the Chinese public, however.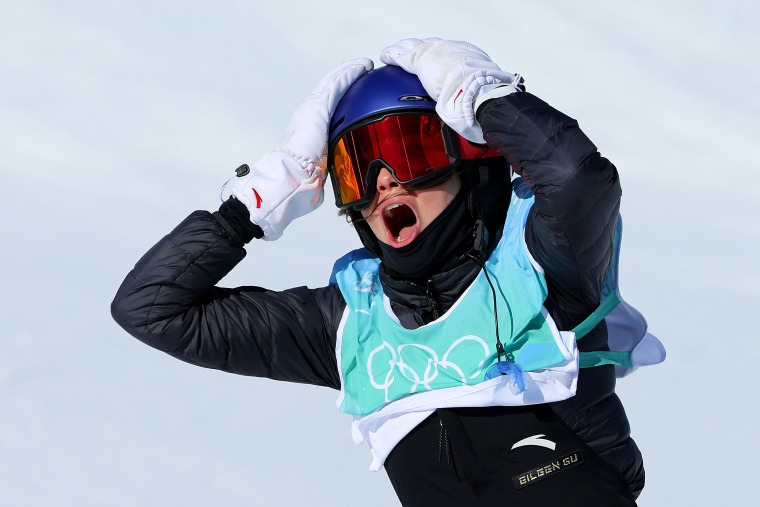 Figure skater Zhu Yi, 19, came under attack on social media after she crashed into a wall during Sunday's women's short program team event. She also finished last in Monday's free skating event, bursting into tears after stumbling during her routine, according to the South China Morning Post. 
Social media posts mocked her for falling while others criticized her for not being fluent in Chinese. 
"It's such a shame for our country," said one Weibo user, referring to Zhu's performance. "Why did we send such an athlete and not to mention we are the host country." 
"There's no next time," wrote another user, under a video of Zhu crying at the end of her performance, according to The AP. "How shameful." That comment was liked more than 45,000 times.
The abuse contrasts starkly to the adoration received by Gu.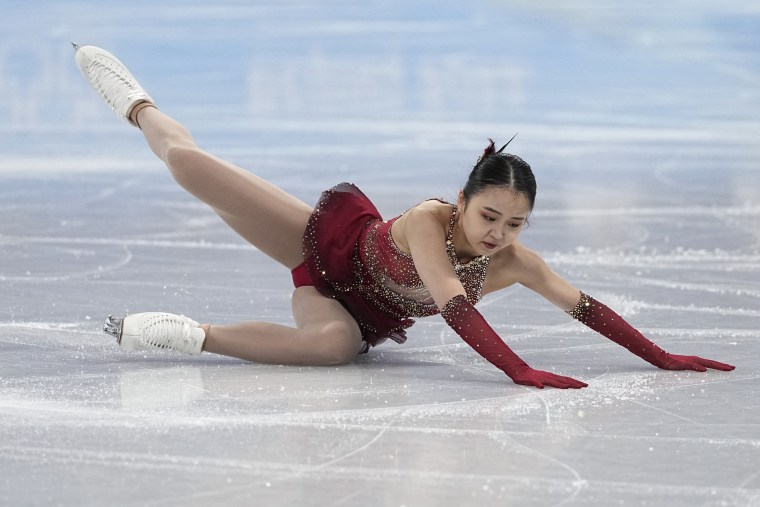 As online criticism of Zhu mounted, Gu came to the defense of her teammate. 
"Making mistakes and pressure are all part of sports," she said at a news conference after her victory, according to The AP. 
But she also responded to an Instagram post by the U.S. news site Insider reporting on attacks on Zhu by Chinese social-media users.
"As someone who actually uses Chinese social platforms I'm going to say right here that over 90 percent of comments are positive and uplifting," Gu commented. "It's part of the sport and everyone understands rhat [sic]."