Some have a taste for adventure. Others want to test their courage. And while the 28 Americans aboard the El Faro container ship are a dedicated and diverse crew, one thread seems to run through each of their lives — a respect for the sea.
The ship's owner has not released the manifest of all 33 crew members, including five Polish nationals, who were lost when the vessel presumably stalled and sank Oct. 1 — just as Hurricane Joaquin thrashed the waters off the coast of the Bahamas.
So far, only one body has been spotted in the search. But family members in limbo over their loved ones' fates have been holding out hope that the others are alive — and are sharing their stories.

Michael Davidson, 53, captain
Davidson, a seasoned mariner from Windham, Maine, is a 1988 graduate of the Maine Maritime Academy and, as a teenager, served as a deckhand, according to the Portland Press Herald. The married father of two was described by friends as being "very safety conscious."
"He was a very squared-away sailor, very meticulous with details, very prudent, which is important when you're working on the water. He took his job seriously," Nick Mavadones, a friend since childhood, told The Associated Press.
Davidson's wife, Theresa Davidson, told the Daily Mail on Friday that her husband knows how to work under pressure. "If anyone can handle a situation like that, it's my husband, so we are hopeful that he's just waiting it out and that they'll be rescued today," she said.
Danielle Randolph, 34, second mate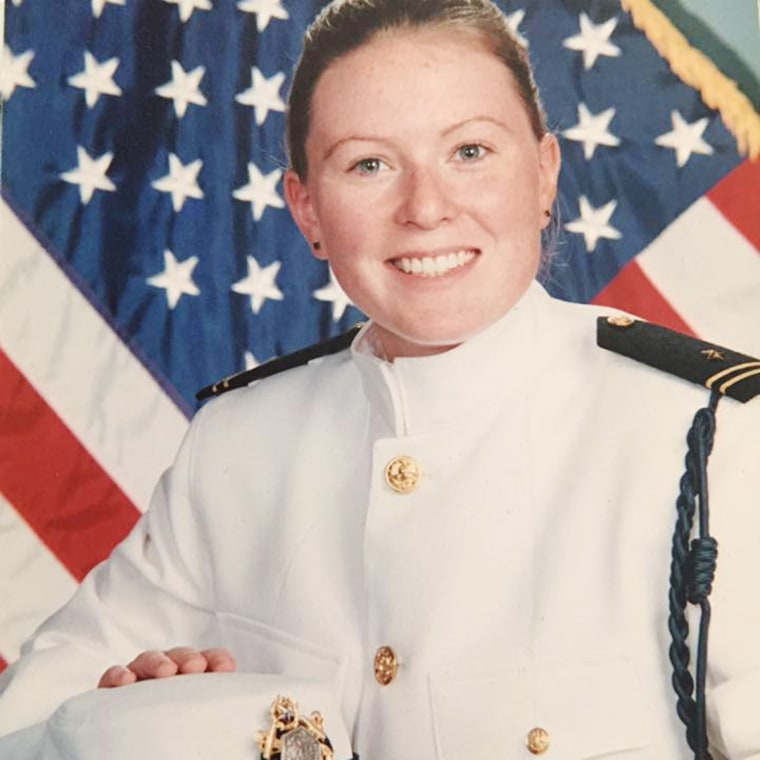 A 2004 graduate of the Maine Maritime Academy, Randolph never let her size or her gender stop her from getting on a ship and set sail for a living, her mother said.
"She is usually the only female aboard the ship, but even though she is a short little girl she can handle her own well," said Laurie Bobillot, of Rockland, Maine. "When she's home, she's all girlie girl. She's an avid Barbie doll collector and loves to dress up retro style, shop, and bake. Ever since an extremely young age, she wanted to work on the ocean."
LeShaun Rivera, 32, merchant seaman and cook
Rivera, of Jacksonville, Florida, had been serving on ships that run the supply line from his hometown to San Juan, Puerto Rico — as the El Faro was doing — for the past two years.
His stepfather, the Rev. Robert Green, told NBC News that Rivera — a father of three with a fourth child on the way — is a "fighter" who would be leading the charge to help others.
As a young man, he dreamed of seeing the world — and did everything he could to make that happen.
"He came to me one day and he said, 'Pop, I want to go out on the water' and he told his mother, 'I'm going to become a merchant seaman,'" Green said. "And he did everything he needed to do in order to be what he became — and he's been out on the water ever since."
Dylan Meklin, 23, engineer
He graduated from Rockland District High School in Rockland, Maine, in 2010, before matriculating from the Maine Maritime Academy in May as part of its five-year engineering program.
His aunt, Deborah Dyer, said his trip on the El Faro was his first, reported the Press Herald.
"He didn't even go to school to be a sailor," she said. "Really, he was more interested in engineering and the building side of things."
Michael Holland, 25, engineer
He graduated from the Maine Maritime Academy in 2012, and had played football for his high school in Jay, Maine.
His mother, Deb Roberts, said he began sailing on cargo ships about three years ago. She set up a Facebook page, "Making Waves for Mike," to show support for her son.
Howard "Howie" Schoenly, 50, second engineer
He has been a sailor for 25 years, and grew up in East Rockaway, New York. On the El Faro, he was in charge of the engines, his brother told Newsday. He graduated from East Rockaway Junior-Senior High School in 1984, and lived in Cape Coral with his wife. He also has an adult son.
Keith Griffin, 33, engineer
Griffin is a 2005 graduate of the Massachusetts Maritime Academy. Originally from Winthrop, Massachusetts, he moved to Fort Myers, Florida.
Steve Shultz, 51, crew member
He graduated from the U.S. Merchant Marine Academy at Kings Point, New York, in 1984 with a bachelor's in marine transportation. He lives in Cape Coral, Florida.
Jeremy Riehm, 46, crew member
He is from Bokeelia, Florida.
Frank Hamm, 49, merchant marine
He graduated from Woodlawn High School in 1984 and attended Morgan State University in Baltimore. He moved to Jacksonville in 1995 with his wife, Rochelle, before becoming a Merchant Marine, reported The Baltimore Sun.
Carey Hatch, 49
A die-hard fan of Florida State University's football team, he worked out of Jacksonville's Seafarers Union Hall for eight years, according to the St. Augustine Record.
Louis Champa Jr., 51, merchant marine
Champa, an electrician, followed his father into the Merchant Marines 17 years ago. He joined TOTE Maritime, the owner of the El Faro, two or three years ago, his mother, Valma Champa, said.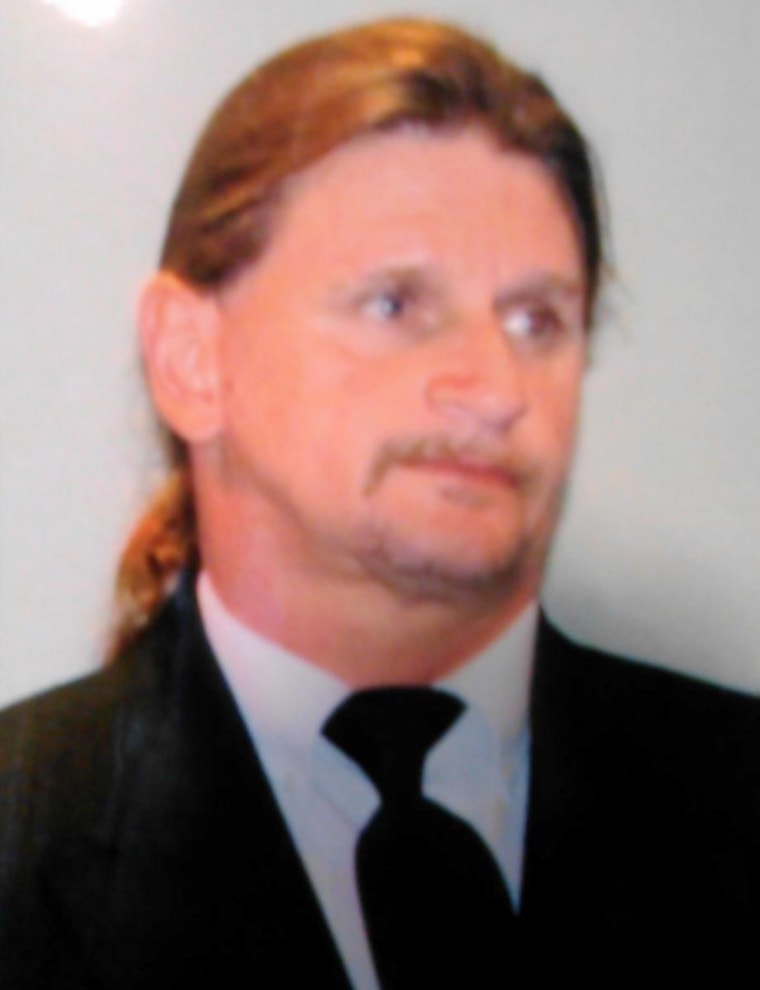 "He loved what he did, and did a great job at what he did, and I know he was loved and respected by everybody he worked with over the years," she told NBC News.
When his father died in August, Louis Champa began wearing one of his rings. "He has that ring with him," Valma Champa said.
The last time she heard from her son was last Tuesday, when he called from Jacksonville. "He needed to find out if I was okay, so I briefly got to talk to him," Valma Champa said.
"And then, this last Friday, I texted him they were due in Puerto Rico and gets texts there. And I couldn't figure out why I didn't hear back from him. Because I didn't know the ship was lost."
The mother said she refused to give in to despair. "I think one of the problem is when you don't have a physical body to look at, then you have hope. You always have to have hope, because you don't have physical proof in front of you of anything other than that."
Mariette Wright, 51, seaman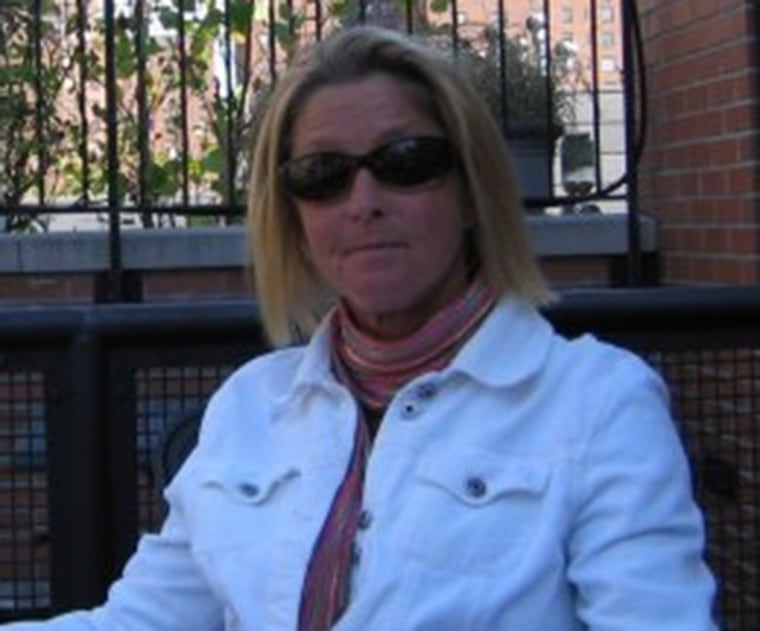 Wright, originally from Brockton, Massachusetts, began working on the seas at 18, and didn't mind being the only female crew member during her voyages, her mother told The Florida Times-Union.
"She is an adventurer, she always wanted to be out and into the action from the time she was born," Mary Shevory said.
Wright makes it a point to send postcards from the ports she has stopped in, and she makes the most of her time at each one, Shevory added.
"If you dropped her in the middle of a town and you left her there for a week, she would know everybody," she said. "And she would have a good time."
Jeffrey Mathias, 42, marine engineer and consultant
The married father of three graduated from the Massachusetts Maritime Academy in 1996 and had been working on the El Faro since June, The Times-Union reported.
He was set to return home to Kingston, Massachusetts, within a week, but then the tragedy unfolded.
"He is the center of our world," his wife, Jen, said in a statement.
Roosevelt "Bootsy" Clark, 38, merchant marine
The Jacksonville man appreciated the sea and working on a ship, said his aunt, Cynthia Hill. "That was his job," she told The Associated Press. "He loved his job."
His friend, Roosevelt Williams, said he has at least three children and likes talking about his faith in God, according to The Times-Union. At one time, he thought about becoming a minister, but being a mariner had too strong a pull.
"He liked experiencing things and bringing back what he learned to show his family and give them a better life," Williams told the newspaper. "He was a really good guy."
Brookie "Larry" Davis, 62, merchant marine
The married grandfather of two comes from a family of seafarers — both his father and brothers were mariners. He has been a merchant seaman for 20 years after serving in the Marines and working in commercial fishing, The Times-Union reported.
His daughter, Carla Newkirk, said her dad has a love for deep-sea fishing and has a personality suited for the high seas.
"My dad is a feisty person," she told the newspaper. "We are remaining hopeful because if there's anything he can do he will do it to stay alive."
Jackie Jones, 38
Jones graduated from Paxon High School in Jacksonville in 1996, and has five children, ages 10 to 19. His friends call him Pop, and he also owns a restaurant called the Wing Palace, according to The Times-Union.
"He always was a very hard worker," his sister told the newspaper. "That meant everything to start his own business."