More than 10 million people are in need of food aid in Ethiopia amid a drought worse than the one that triggered the haunting 1984 famine, the U.N. has warned.
Crops have withered, animals have died and water sources have dried up in parts of northeastern Ethiopia following the failure of the last two rainy seasons.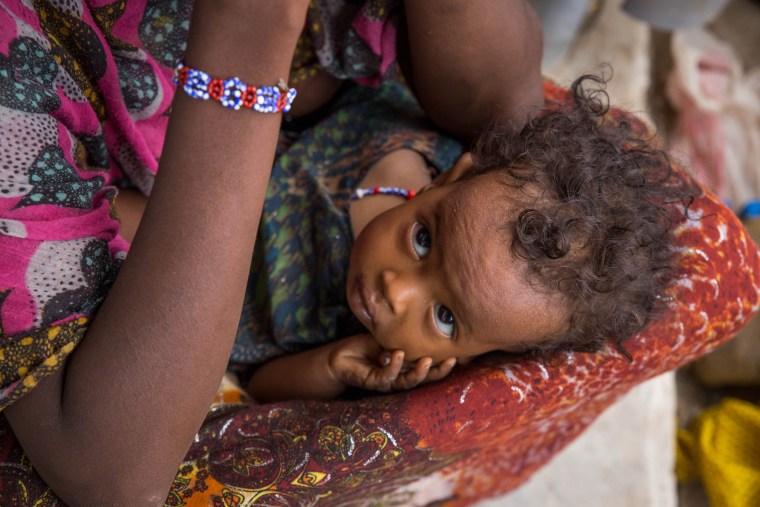 More than 400,000 children are now at risk of acute malnutrition, according to the U.N.
"It is the worst drought as compared to the last 50 years," says Mikitu Kassa, the head of Ethiopia's National Disaster Prevention Committee.
In 1984, images of emaciated children were beamed around the world inspiring international donors to reach into their pockets as celebrity musicians trumpeted the call through Live Aid concerts and charity singles including "We Are the World" and "Do They Know It's Christmas?"
This year's crisis has been blamed on the massive El Nino weather pattern in the Pacific Ocean. The same pattern that has brought extreme wet weather and snowstorms to the United States has delivered blistering heat to much of Africa.
However, while the drought might be worse, the country itself is in better shape — this is not the Ethiopia of 1984.
Strong economic growth, spurned by development-minded leaders and an influx of foreign aid has better equipped the country to confront the crisis.
The government is providing $381 million of its own money, and has launched a safety net program to support 8 million people with food assistance in the long term.
"Everything is currently stable in all drought-affected areas because of the good response from government" Kassa said.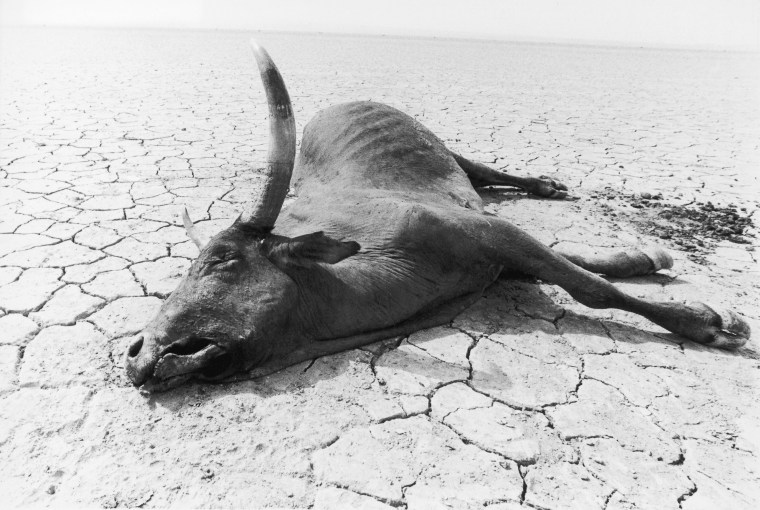 But the money only goes so far.
The U.N. says $1.4 billion is needed in total humanitarian assistance to support stressed populations in Ethiopia, and has received about half that amount.
Aid agencies warn that without emergency funding, existing food stocks could run out by the end of April.
"We're on a cliff's edge," says John Aylieff, Ethiopia country director for the U.N. World Food Program. "If we can't sustain the food supply during this critical lean season then we will be seeing a dramatic rise in acute malnutrition."
Some donors have responded; the U.S. is providing $97 million in emergency aid.
However, the migrant crisis in Europe and wars in Iraq, Syria and Yemen are among other problems taking attention — and money — from Ethiopia.
"It's a real struggle for donors to reach deeper in view of the fact that we have many large-scale humanitarian emergencies across the world,"Aylieff said.
Meantime, Ethiopia may just be the beginning of a larger food crisis across much of Africa.
In neighboring Somalia, which suffered its last famine in 2011, another 4.7 million people are in need of food aid.
Countries in southern Africa — including Zimbabwe, Malawi and parts of South Africa — have had their driest rainy season in the last 35 years, according to the U.N.
As crops fail and food prices soar, millions more could face hunger this year.