If you watched last night's show, you'll know we ran this segment about assorted Republicans who serve as Fox News contributors. Of particular interest was Elaine Chao, the Labor Secretary in the Bush/Cheney administration.
In our segment, we noted that Chao "works at Fox News as an on-air contributor," in addition to her role as a national chair for Mitt Romney's presidential campaign, which began on Aug. 2.
As recently as three weeks ago, on Aug. 29, Chao was introduced on the air as a "Fox News contributor."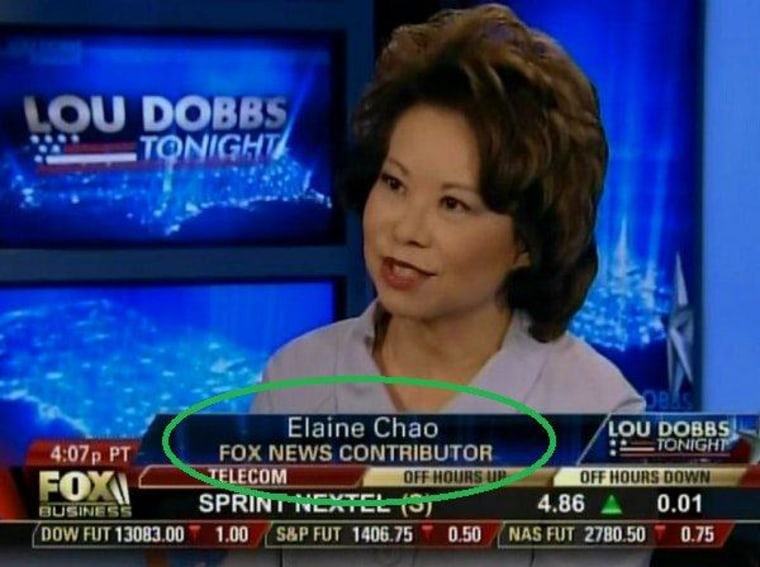 As of right now, her official bio at the Heritage Foundation describes her as "Fox News contributor," and her official bio on her own website described her as a "Fox News contributor."

This afternoon, however, Fox News said Chao is no longer with the network. Her last day at Fox, the network told us, was Aug. 29. Someone probably ought to let Chao know.