ROME — The Vatican has agreed to open a pair of tombs in the heart of Vatican City to search for the remains of a teenage girl who went missing more than three decades ago, according to a spokesman for the Holy See.
Emanuela Orlandi, the daughter of a Vatican bank employee, was 15 when she disappeared after leaving a music lesson in Rome in 1983.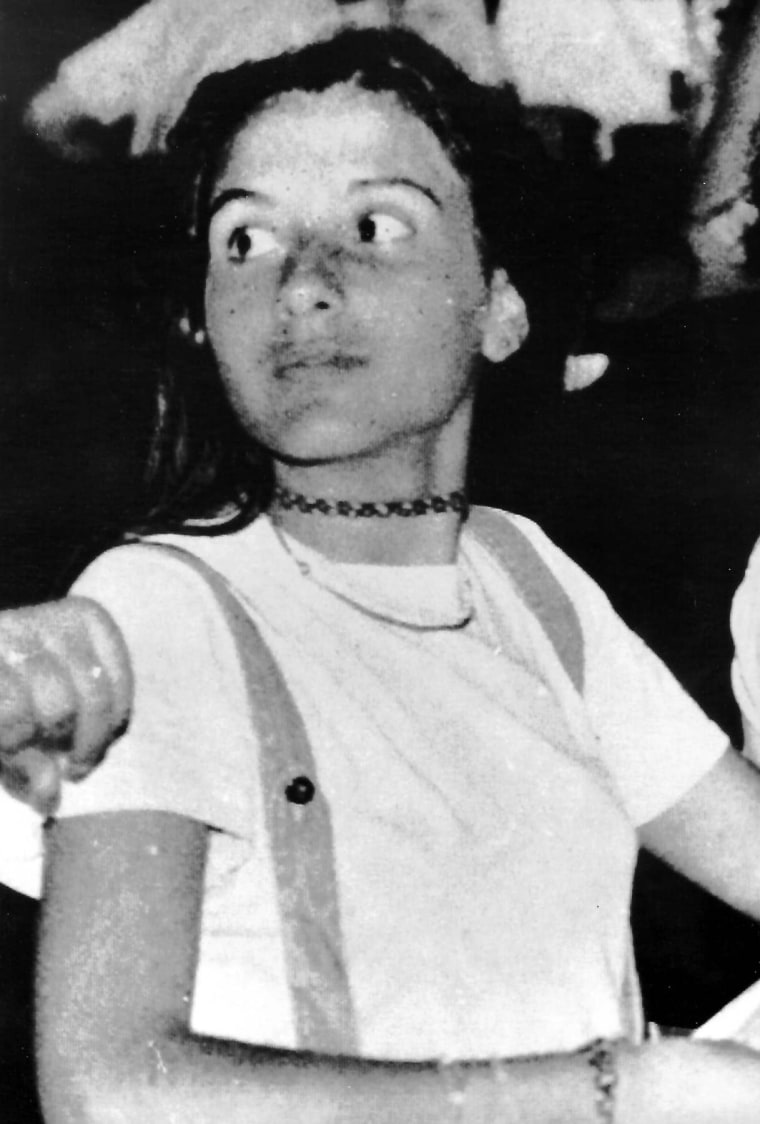 Orlandi's family indicated that her body was possibly buried in a "tiny cemetery inside Vatican State territory," Vatican spokesman Alessandro Gisotti said Tuesday, announcing the decision to open the graves.
The latest twist in a mystery that has long gripped Italy came a few months ago when the Orlandi family's lawyer received an anonymous tip.
"Last summer, I received an envelope," the lawyer, Laura Sgrò, told NBC News on Wednesday. "I opened it and there was a picture of the statue of an angel in the Teutonic Cemetery inside the Vatican. And a letter that simply said, 'If you want to find Emanuela, search where the angel looks.'"
The family requested the Vatican look into the new lead and Tuesday, officials announced they would dig up the grave under the angel statue, she said.
"On church standards, the decision was pretty swift," she said. "We are cautious about this, as there were many leads in the past that proved to be unfounded, but it's worth trying."
The tombs are due to be opened July 11. Orlandi's relatives will be present along with the relatives of the people buried there.
The exhumed remains will then go through DNA testing in order to establish whether they might be Orlandi's, Gisotti said.
Pietro Orlandi, Emanuela's brother, said he was hopeful because the anonymous letter was not the only source that indicated that the angel in the Teutonic Cemetery was the place to look for his sister's remains.
"It's a rumor that has been circulating within the Vatican for a while now," he said. Pietro said it was a good sign that the Vatican was now cooperating with the investigation, and added that his family had asked for the tomb under the angel to be searched but that the Holy See had offered to open up two.
"If it turns out she really is buried there, there will be many people inside the Vatican who will have to be held accountable and answer difficult questions," he said.
Claudio Lavanga reported from Rome; Saphora Smith from London.