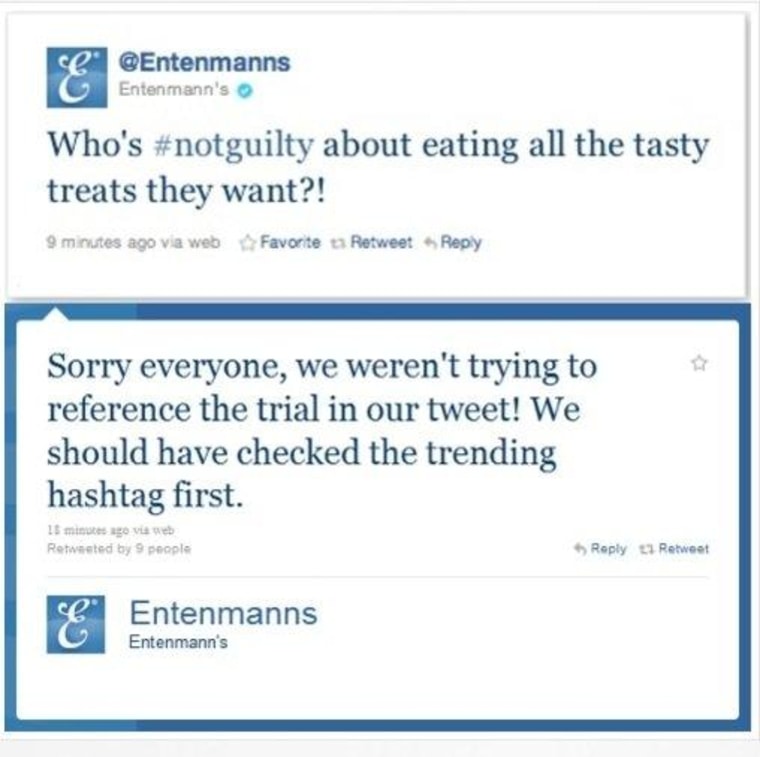 Entenmann's, your favorite brand of fresh-baked goods since 1898, takes home the Kenneth Cole Award for Tacky Tweets following the Casey Anthony "not guilty" verdict Tuesday afternoon.
As you may recall, American fashion designer Kenneth Cole exploited deadly riot in Egypt last February by co-opting the trending hashtag #Cairo (used for discussing the riots in Egypt on Twitter) to promote his new spring line.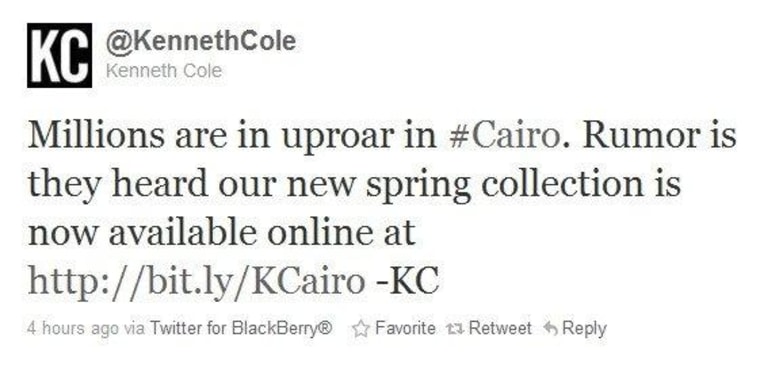 Similarly, Entenmann's reached retweet goodness today when it attempted to draft off a top Twitter trend by grabbing the No. 1 Twitter hashtag without reading for comprehension (or paying attention to the news), and equated eating fresh-baked goods with murdering a child: "Who's #notguilty about eating all the tasty treats they want?!"
No doubt this hashtag fail is destined to live on in some social media guru's PowerPoint presentation on Twitter "Best Practices!" But to Entemann's credit, the company quickly apologized via its Twitter account and, unlike Cole, admitted exactly what it did and why. (Also, Entenmann's makes the best chocolate chip cookies IN THE WORLD!)
Now, if they'd just apologize for those chocolate-covered donuts that look like something you want to eat (but actually are not).
More on the annoying way we live now:
Helen A.S. Popkin goes blah blah blah about the Internet. Tell her to get a real job on Twitter and/or Facebook.