The Syrian regime has used explosives and bulldozers to demolish the homes of thousands of civilians, according to dramatic before-and-after pictures obtained by international advocacy group Human Rights Watch.
The demolitions in the capital Damascus and the city of Hama served no obvious military goal and violate international rules of war, the organization said in a report entitled "Razed to the Ground: Syria's Unlawful Neighborhood Demolitions in 2012-2013."
The satellite image above, dated October 2012, shows what Human Rights Watch says is the complete demolition of the Masha' al-Arb'een neighborhood in Hama. An image taken a month earlier, below, shows the same area before the destruction.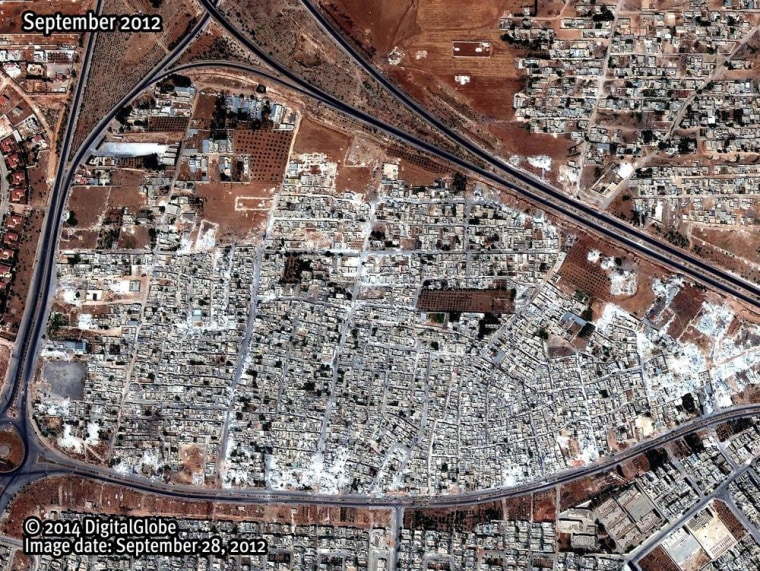 "Wiping entire neighborhoods off the map is not a legitimate tactic of war," said Ole Solvang, emergencies researcher at the organization. "These unlawful demolitions are the latest additions to a long list of crimes committed by the Syrian government."
"This was collective punishment of communities suspected of supporting the rebellion," he said.
An image obtained by the group, below, allegedly shows government soldiers and civilian contractors overseeing the demolition of a seven-story apartment building with controlled explosions in the Zahirat neighborhood of Damascus.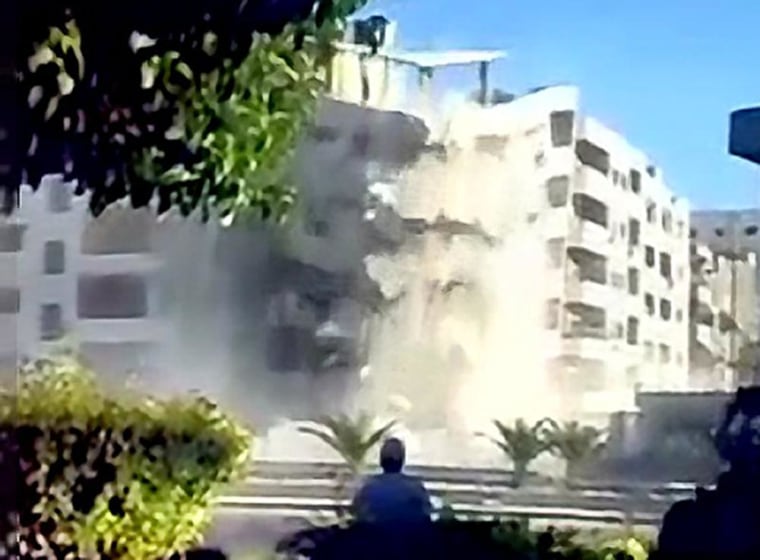 The United Nations estimates that some 9.3 million Syrians need aid as a result of the war, which is pits the government of President Bashar Assad against the largely Sunni rebels.
On January 7, the U.N. announced it had stopped updating its death toll estimates from the civil war,saying that it can no longer verify the sources of information that led to its last count of at least 100,000 in late July.
Reuters contributed to this report.