VIENNA — Environmental samples have been taken at a sensitive military site in Iran, the head of the U.N. nuclear agency said Monday, citing "significant progress" in its investigation of Tehran's past activities.
The International Atomic Energy Agency (IAEA) is investigating whether Iran's past nuclear activities were linked to developing atomic weapons, and is due to provide an assessment on the issue by the end of the year.
The report is crucial to the implementation of a landmark agreement between Iran and world powers in July under which restrictions will be placed on Tehran's nuclear energy program in exchange for a lifting of sanctions.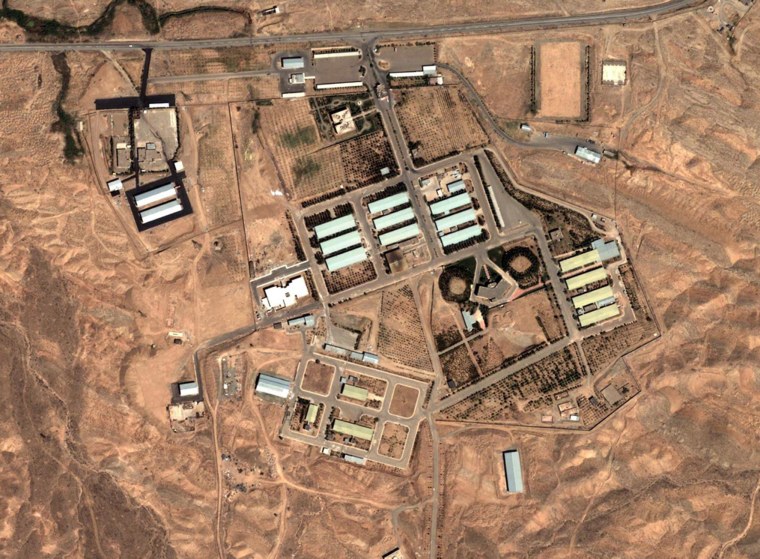 IAEA Director-General Yukiya Amano said he and the head of the agency's Department of Safeguards, which carries out inspections, visited a building at the Parchin site that the agency had previously only observed in satellite imagery.
Environmental samples were taken before his visit on Sunday, and he said "the Iranian side played a part in the sample-taking process by swiping samples".
The IAEA says any activities Iran has undertaken at Parchin since U.N. inspectors last visited in 2005 could jeopardize its ability to verify Western intelligence suggesting Tehran carried out tests there relevant to nuclear bomb detonations more than a decade ago. Iran has dismissed the intelligence as "fabricated."
The Vienna-based U.N. watchdog has come under criticism over a confidential agreement with Iran that critics say restricts its ability to investigate at the sprawling Parchin complex.
Under that arrangement, the samples would be taken by Iranian technicians while IAEA experts present at Parchin would observe and oversee the process, Western diplomats told Reuters.
"The agency can confirm the integrity of the sampling process and the authenticity of the samples, which were taken at places of interest to the agency at the particular location in Parchin," Amano said in a statement to reporters.
"Authentication by the agency of the samples was achieved through use of an established verification process. The process was carried out under our responsibility and monitoring."