PARIS — The son of Equatorial Guinea's president has gone on trial for corruption in France, accused of buying palatial Parisian properties and exotic cars with money plundered from his native country.
Teodoro Nguema Obiang Mangue is charged with spending millions in state funds — much of it allegedly in cash — to feed an opulent lifestyle of fast cars, designer clothes, works of art and high-end real estate.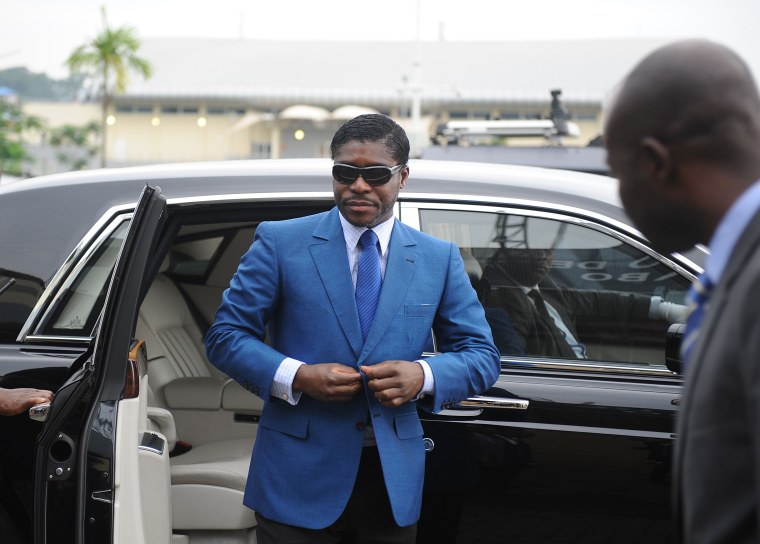 Prosecutors say Obiang's asset are worth around 100 million euros ($105 million).
Obiang, who is also the second vice president of the small oil-rich state on Africa's west coast, faces up to 10 years in prison if found guilty of corruption, money laundering and embezzlement.
The 48-year-old was absent from the court on Monday.
Obiang's lawyer, Emmanuel Marsigny, argued that he was not given a "reasonable delay" to prepare a defense for his client's actions spanning 14 years and that the trial date notification was sent to a Paris address though his client lives at the presidential palace in Malabo, the capital of Equatorial Guinea.
"Believe me, Mr. Nguema (Obiang) is not a big-time bandit," he said. "He just wants his rights observed."
"The country knows very well that he's a thief"
Representing Transparency International, which helped bring the case, lawyer William Bourdon accused the defense of trying to paralyze the judicial system through a series of "opportunistic" and "malicious" maneuvers.
Obiang's trial came after two non-governmental organizations targeting corruption and an association of Congolese citizens living abroad launched a lawsuit in France nearly 10 years ago against leaders in nearly a half-dozen African countries, charging they used state funds during or after their tenures to buy properties and luxury goods in France.
Prosecutors say Obiang's assets do not tally with his salary at the time of the purchases. According to a parallel U.S. inquiry, he earned $80,000 a year as farming and forestry minister, a post that obliged him to refrain from other business dealings.
Among the acquisitions at the center of the trial is a large property bought for 25 million euros (currently $26 million) in 2005 on Paris's upmarket Avenue Foch, with gymnasium, hammam steam room, hair-dressing studio and a discotheque with cinema screen.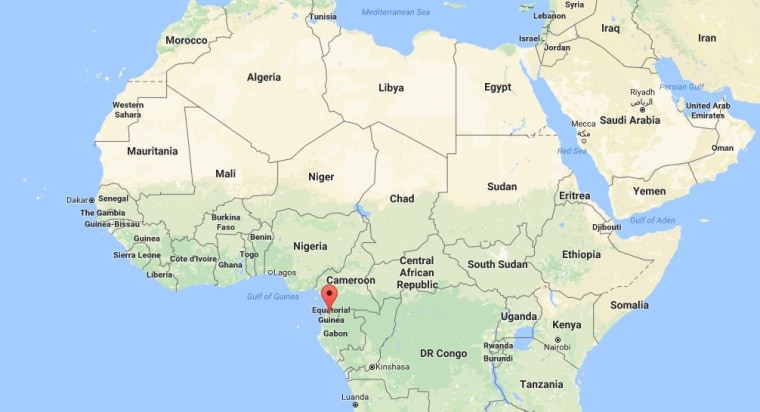 Obiang allegedly bought up to 15 cars in France for 5.7 million euros (currently $6 million) and once splashed nearly 20 million euros at an art auction.
A former majordomo, a governess and others employed by him in Paris told investigators that their boss came to France with suitcases full of cash and paid mainly in cash for luxury goods, according to the indictment.
The case highlights the dramatic gap between the privileged ruling class of Equatorial Guinea and much of the population, which thrives mainly on subsistence farming.
The former Spanish colony is run by Africa's longest-serving president, the father of the defendant, Teodoro Obiang Nguema Mbasogo.
Exiled opposition leaders were among those present at the Paris trial, including the president of the Progress Party, Severo Moto, who lives in Madrid. He claimed before the trial that Obiang was not present "because he is afraid."
"The country knows very well that he's a thief," he said.
Obiang's lawyer passionately contends that his client's hands are clean.
"What Mr. NGuema (Obiang) did in his country was perfectly legal," he said.
However, Swiss authorities opened a preliminary investigation last year, and the U.S. filed claims in 2011 against Obiang's U.S.-held assets worth more than $70 million, alleging they were the proceeds of corruption. Obiang reach a deal with the U.S. in 2014 to sell a Malibu mansion, a Ferrari and a collection of Michael Jackson memorabilia to raise more than $30 million.
The court said when it opened proceedings that it would decide on Wednesday whether the trial slated to end by mid-January would go ahead as planned or be suspended in response to the request from Obiang's lawyer.