YANGON, Myanmar — Only three years ago, accessing reliable internet in Myanmar's largest city involved trekking to an upmarket hotel that was rumored to be a hotbed of spies.
Traders Hotel served as the unofficial office for almost every local consultant, independent business person and freelancer — inevitably working to the accompaniment of a piano player with a repertoire consisting of just nine tunes.
Many would be there from morning until late at night desperately trying to upload and download documents and photos before the bar shut and email access ended for the day.
So as French workers celebrate new legislation giving them the "right to disconnect" from business emails after work hours, Myanmar is still adapting to the concept of 24-hour internet access.
The long-isolated country is rushing to adopt communications technology but analyst predict the era of work email overload might never arrive here.
Millions of fledgling internet users who never experienced logging into their company email account to try and identify the CEO's instruction on a crucial deal amongst the 250 "reply-alls" to a message about a fundraising raffle have instead opted to use social media for business communications.
"Facebook is effectively the internet in Myanmar," said David Madden, founder of Phandeeyar, an innovation lab that supports technology development.
According to Yangon-based MMRD Research, 96 per cent of internet users in Myanmar use social media, with just 54 percent of respondents saying they use email.
After decades cut off from much of the outside world, Myanmar started opening up in 2012 under a reformist military government.
Following the granting of telecom licenses to international firms Telenor and Ooredoo, communication methods went from typewriter to tablet or mobile phone in a matter of months in 2014 — largely bypassing the era of the PC.
"The major problem is that we all just get too much email," Madden said. "Our inboxes are overflowing and that's overwhelming. Important emails get lost and email is ill-suited to genuine collaboration."
He pointed out that messaging apps such as WhatsApp, WeChat, Viber and Slack have the advantage of being closer to real time than traditional emails.
"If you look at global tech trends it's very clear that email is broken," Madden said. "Myanmar has just come online right in the midst of this global trend. Almost everyone who is online is using Facebook and most are using it very regularly. So if you want to reach someone in Myanmar your best bet is Facebook messenger."
Alex Nyi Nyi Aung, corporate communications officer for Telenor Myanmar, agreed.
"About 64 per cent of Telenor customers nationwide are data users and most users use Facebook, Viber and some other social media only rather than email," he said.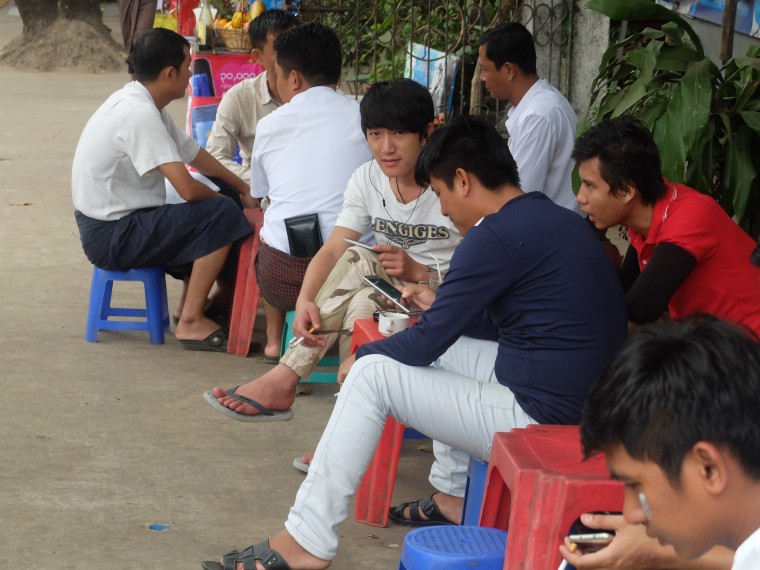 Connections are still unreliable — particularly in rural areas. But a cursory glance around any of Yangon's popular tea shops — where people who a few years ago would pay to rent a book — now finds customers sitting staring at their cellphone's screens.
By mid-2016, almost 40 million of the country's 53 million population had internet access, according to a government estimate.
Three years earlier, that figure was under 2 million. At that point, government-limited sim cards would cost around $200 on the black market — and they only worked for phone calls.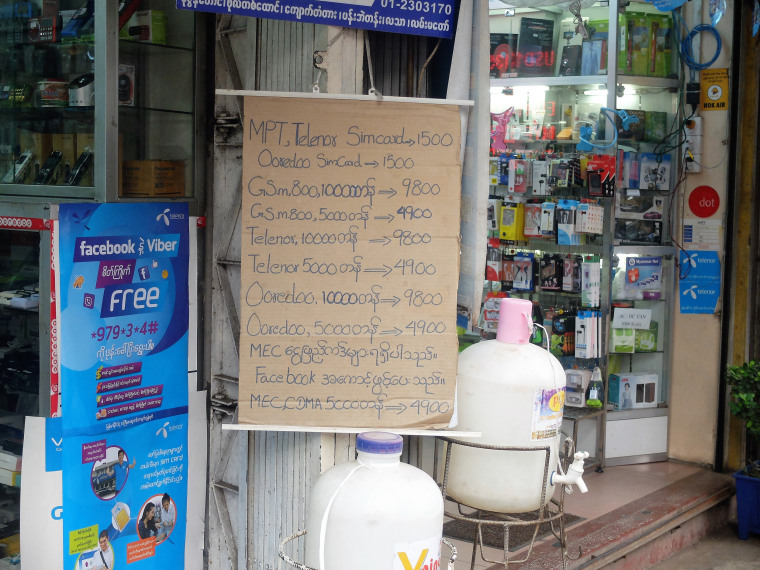 "When I arrived here in 2013 — with the ambition to set up four online market places — it was apparent that Myanmar had a very long way to go," said Erwin Sikma, founder of Yangon-based Impact Terra, a company that creates apps and offers technological solutions to help farmers who account for most of Myanmar's population.
"The internet was also very slow and intermittent," he recalled. "The good thing about that was indeed that it was easier to disconnect from work and distractions like fake or not-relevant news, continuous chats with friends and family. Setting up a proper Skype call with family and friends was special and therefore higher quality. Sending an email often replaced by having more focused meetings around several topics."
Internet has improved subsequently improved dramatically and 4G coverage arrived in some areas last year.
The street corner telephone operators who would set up a table and dial phone which people could pay to use have almost vanished in recent months as everyone from young moms to Buddhist monks can be seen walking along glued to their mobiles.
While new broadband licenses are also being granted, home internet is "still costly and limited coverage" according to MMRD Research's Aung Min."
But with entry-level smartphones selling for around 35,000 Myanmar kyat (under $30), accessing the internet is increasingly affordable. While farmers living a hand-to-mouth existence make up much of the population, the country's official minimum wage is 3,600 kyat ($2.64) per day.
For older workers, the changes brought by the country opening up to internet technology have been dramatic.
Sybilla Bharatan, a personnel administrator with an international oil industry service company, until recently struggled to to convince colleagues and customers in other countries of the problems of accessing email messages in Myanmar. They would often complain about how long it took to receive responses.
"They couldn't grasp how backwards it was, how difficult it was," she said. "I used to say to them, 'Well you will have to come to Myanmar to see for yourself.' Life has changed a lot because of the internet. For the ordinary man there is now a way to access so much information."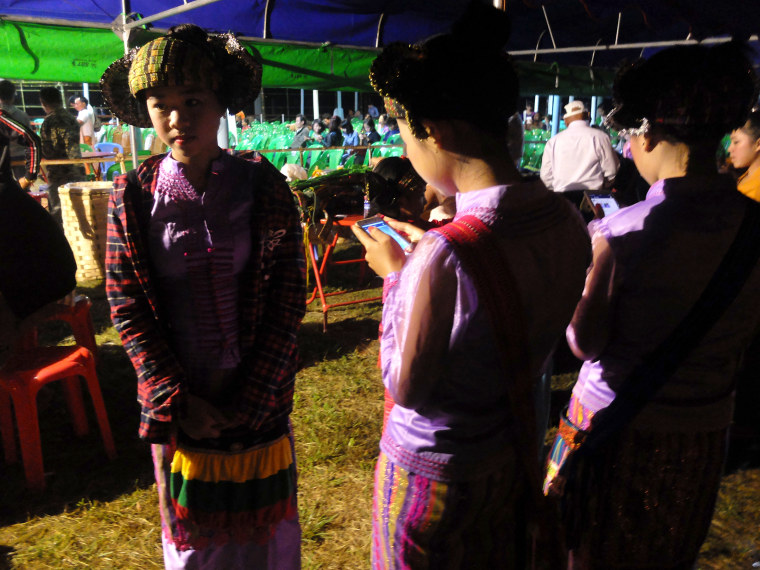 Bharatan said that while she prefers using emails, Facebook and personal messaging are the chosen forms of communication for younger colleagues.
"If I phone them they won't pick up, but if I message them on Facebook I get an answer back straight away," she said.
Phyu Thin Zar Soe, a hospitality manager aged in her early thirties, has particularly embraced Google.
"If there is a word I don't know I can just look it up," she said.
But she admits that access to the internet has changed her personal life.
"Last week I had a day to spend with my sister, but even when we were together it is like we are apart," Thin Zar Soe said. "We ordered food and when we were waiting for it to come we weren't talking to each other, just looking at our [cellphones] the whole time."