LONDON — Scores of protesters were arrested at a London "die-in" demonstration over a New York grand jury decision not to indict a white police officer in the death of an unarmed black man.
Protests have swept the U.S. following the decision in the case of Eric Garner, who died after being wrestled to the ground in what has been described as a "chokehold." Demonstrators have rallied around the phrase "I can't breathe" — Garner's last words — and staged "die-ins," in which protesters lie down on the street, across the U.S.
Police in London said 76 people were arrested late Wednesday after officers responded to a pre-planned protest that had been billed as a "die-in for Eric Garner" at the popular Westfield Shopping Center. Metropolitan Police said in a statement that a group of protesters had broken away from the main group and tried to force its way into the mall, assaulting security staff and damaging property.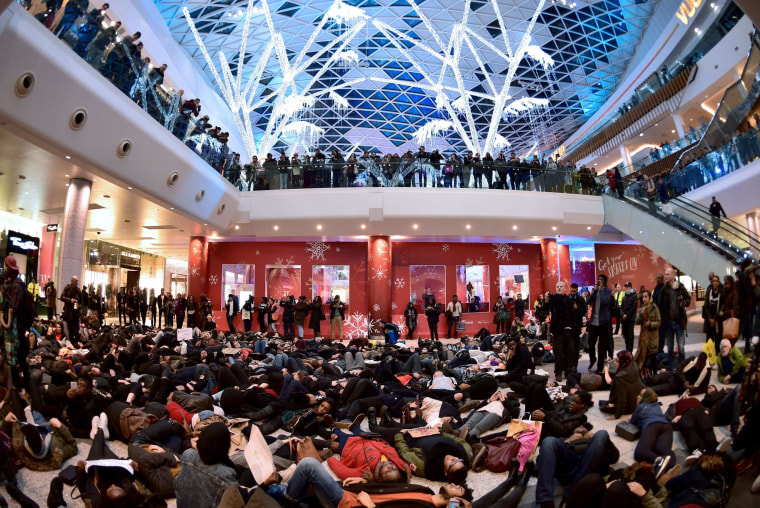 IN-DEPTH
— Cassandra Vinograd