Memorial Day and the summer travel season await, and that means time on the road for many Americans. Before you head out with your family in tow, you may want to consider these six tech products that can keep you safe and get you back on the road quickly if you have problems out on the highways: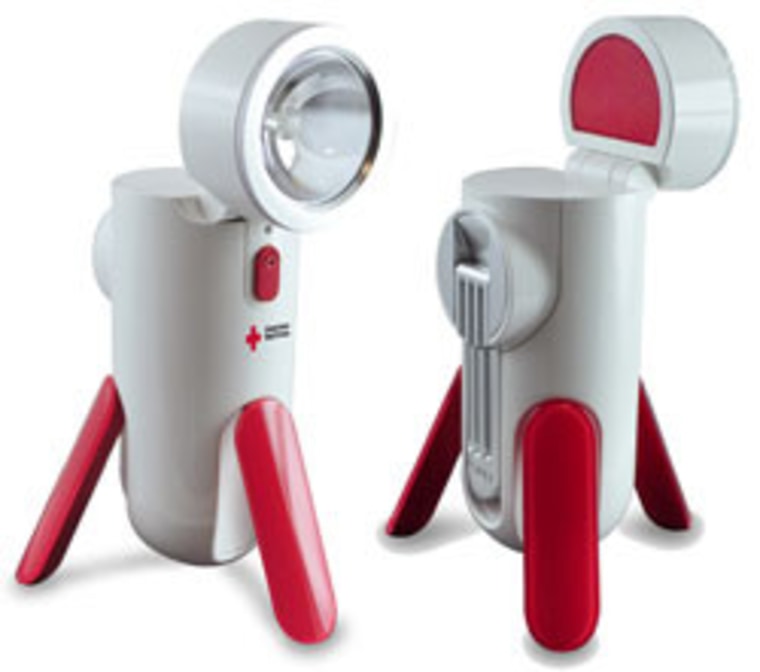 Road Torq Self-powered Flashlight and Emergency Beacon
Getting a flat tire on a dark road with no flashlight is no one's idea of fun. The Road Torq is a self-powered LED spotlight that provides plenty of light, without the need for batteries. The Road Torq is powered by a dynamo hand crank — two-minutes of cranking give you 15 minutes of power. The Road Torq also features a flashing emergency beacon to warn passing motorists.
Price: $39.95 from Brookstone.com.
Energizer All-in-One Charger
The Energizer All-in-One Charger gives you a jumpstarter, air compressor and power inverter all in one compact package. And if you're not an auto repair expert, don't worry. Audio alarms warn you if you put the cables on backwards. 
Price: $149.99 from Amazon.com.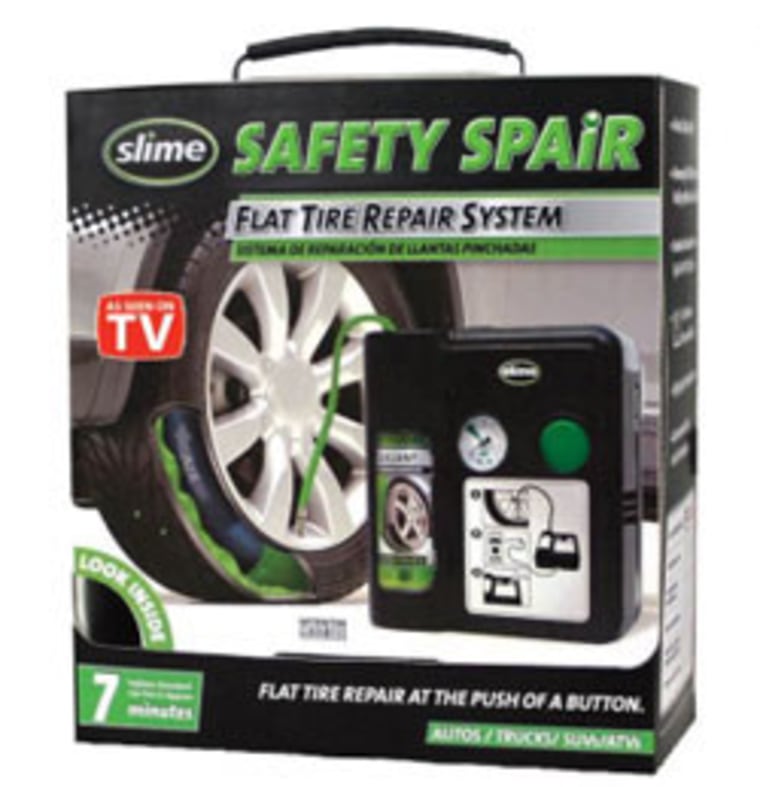 Slime Safety Spair tire repair and inflator kit
Changing a flat tire is messy, difficult and can be downright dangerous. With just the push of a button, the Slime Safety Spair injects a special sealant into your tire, plugging punctures up to a quarter inch, and quickly re-inflates the tire with its built-in compressor. All in 7 minutes…er…flat. There's also a safety light for night use.
Price: $59.85 from Slime.com.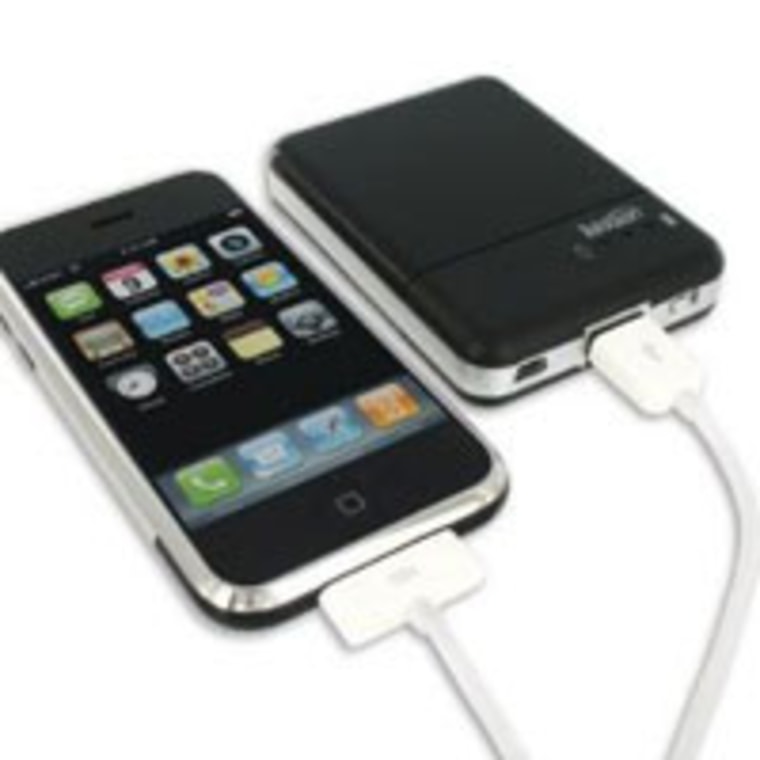 Tekkeon TekCharge MP1550
The last thing you want to discover when your car battery is dead is that your cell phone is dead too. You'll never run out of juice for your cell phone with this AA-powered charger. The charger comes with a retractable USB cable and seven adapter tips, as well as a standard USB jack to use the cable that came with your phone.
Price: $22 on Amazon.com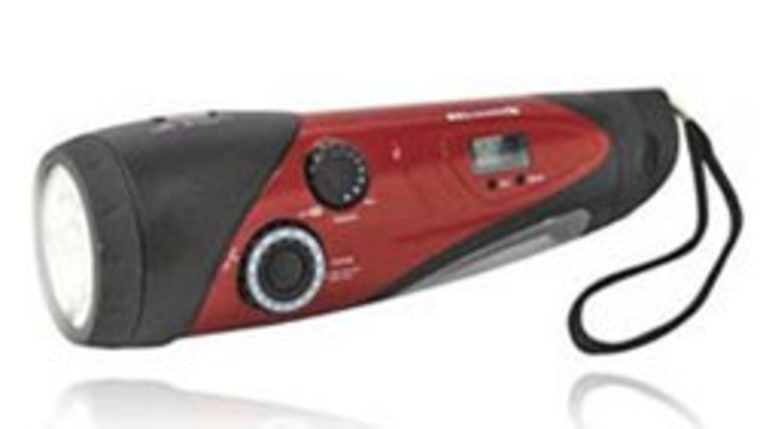 GPX WeatherX AM/FM Instant Weather Radio Band with Lantern
This is no ordinary flashlight. The GPXWeather X is packed with features that will come in handy during an emergency. There's a NOAA weatherband radio for tracking bad weather conditions, a built-in siren and a blinker for alerting others to your plight, as well as an AM/FM radio for general news. It runs on AA batteries.
Price: $13.99 on RadioShack.com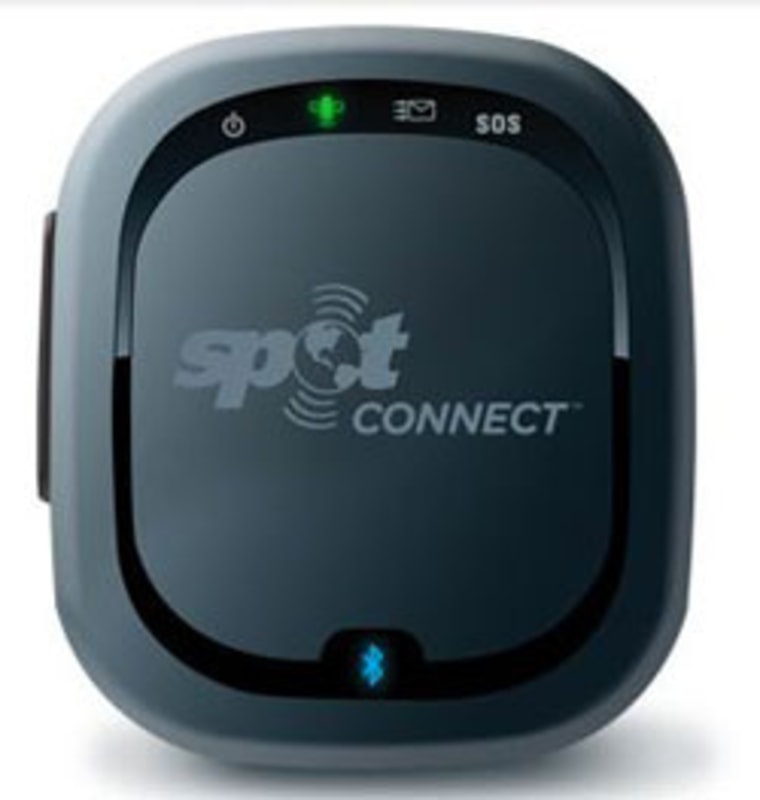 Spot Connect
If you frequently drive in wilderness areas, the Spot Connect can literally be a lifesaver in an emergency.  Spot Connect provides a satellite link for sending out an SOS call with your GPS location to the GEOS International Emergency Response Coordination Center (IERCC). The IERCC then alerts the appropriate emergency responders wherever you are — in North America or Europe. You can also use the satellite link to send text messages and email.
Price: $169.99 on FindMeSpot.com, plus a $99.99 yearly subscription.
 More stories on Techlicious:
Chat with Suzanne on Facebook and get her free daily Techlicious Newsletter.