A fire broke out on the roof of Berlin's Europa Center tower on Tuesday, sending flames and a plume of smoke into the sky from one of the city's landmark buildings.
The blaze was eventually extinguished and no injuries were reported, a spokesman at the fire department in the German capital told NBC News.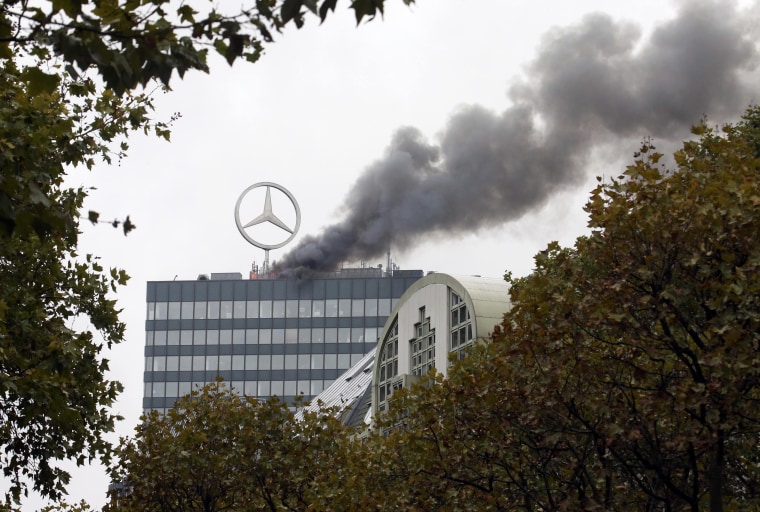 It was not immediately clear what caused the fire, which appeared to have engulfed the roof of the Europa Center in the Charlottenburg district, whose high-end shopping streets and palace are major tourist attractions.
The Europa Center was built in the early 1960s after the Berlin Wall was erected, and is now home to over 70 stores, according to its website. Visitors also flock to the high-rise to see the views from its "Berlin Windows," located on the 20th floor.
Pictures and video published on social media showed flames and smoke rising from the top of the building, right next to its signature feature: a rotating Mercedes-Benz star that stands as an icon of capitalist West Berlin.