BRUSSELS — Major European powers sought Tuesday to keep Iran in a landmark international nuclear agreement even after President Donald Trump pulled the United States out of the pact and promised tough economic sanctions against the Islamic Republic.
Foreign ministers from Britain, France and Germany — signatories of the 2015 deal to stop Iran developing nuclear weapons — held talks with Iranian Foreign Minister Mohammad Javad Zarif, amid concerns that the sanctions will also damage European business interests.
"The U.K. and our European partners continue to view the nuclear deal as vital for our shared security, and remain fully committed to upholding it," British Foreign Secretary Boris Johnson said ahead of the talks.
"We will look at potential options for supporting continued sanctions relief for Iran to ensure we meet our commitments under the deal, as well as calling on Iran to continue to abide by the restrictions the deal places upon their nuclear program," he said.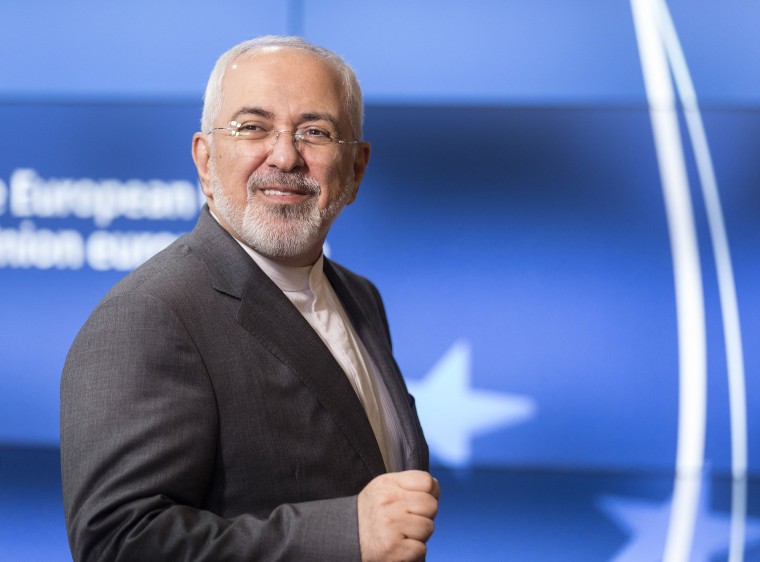 Johnson also called on Washington "to avoid any actions that could prevent the remaining parties to the agreement from meeting their commitments under the deal — including delivering sanctions relief through legitimate trade."
Earlier Tuesday, Zarif said he had a "very good and constructive" meeting with E.U. foreign policy chief Federica Mogherini, who helps to supervise the U.N. Security Council-endorsed agreement.
After an hourlong meeting at E.U. headquarters in Brussels, Zarif said he believed both sides were "on the right track" to make sure that the interests of the deal's "remaining participants, particularly Iran, will be preserved and guaranteed."
The E.U.'s executive arm, the European Commission, has been examining measures to counter the introduction of any U.S. sanctions that might harm European businesses and is expected to unveil them to E.U. leaders at a meeting in Bulgaria on Wednesday.
Among them is the possible use of an E.U. "blocking regulation" which would, in essence, ban European companies from respecting American sanctions where those sanctions might damage E.U. interests, notably trade and the movement of capital.
The regulation, which has been brandished as a threat in the past but never actually used, was drawn up more than 20 years ago and would have to be revised.
It's unclear how well the measure could be enforced, given that big multinationals are likely to be doing more business in the U.S. than they are in Iran and may be unwilling to compromise that market access.
The E.U.'s energy commissioner is also traveling this week to Iran to discuss strengthening European energy support to the Islamic Republic.