LISBON, Portugal — The blistering heat and extreme weather currently gripping Europe may leave the continent's historic cities and Mediterranean beaches less bustling in the summers to come, experts say.
Rising temperatures will affect how people plan their dream trips to European destinations as tourists rethink the concept of summer vacations.
The mercury hit a record high of 111 degrees in Lisbon last weekend and 114.8 degrees in the central Portuguese town of Santarém.
"Climate change is going to have an impact, but it's not going to be a doomsday impact," said Michigan State University professor Michelle Rutty, who has researched the implications of warmer temperatures on tourism in Europe and the Caribbean.
She predicted "shifts rather than outright declines" as tourists try to avoid scorching weather.
"If you think of a place like Greece, there may be a shift in time when people travel to these destinations," Rutty added. "They won't want to go in August but now perhaps they'll go in the fall instead."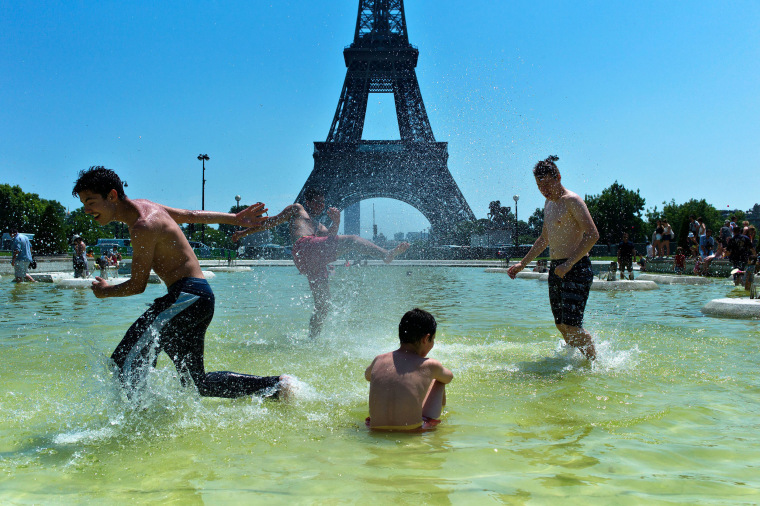 Rutty said rising temperatures will also affect the demographic profile of tourists visiting certain countries.
Retirees and families with young children may opt to avoid extreme heat due to health concerns, while backpackers aged in their 20s may continue to embrace a very hot beach holiday.
"If prices get cheap, that might be the thing that motivates someone," Rutty said.
In Spain, the tourism industry has felt the impact of this summer's scorching temperatures.
The Canary Islands, a magnet for sun worshippers, have seen a decline of 1.2 million tourists so far this year, according to Eduardo Parra, president of the Spanish Association of Scientific Experts in Tourism. The islands typically receive around 15 million visitors annually.
"It is becoming apparent that the heat wave in northern and central Europe, together with a redistribution of tourist flows to emerging destinations, is affecting us," he said.
Parra believes tourists are asking themselves why they need to fly to the Canary Islands, which lie some 60 miles off the African coast, if they can find similar temperatures closer to home.
Lisbon saw the impact of extreme summer heat last weekend when public health warnings were issued due to the heat.
Miguel Pinhâo, who owns a gift shop in the city's Alfama neighborhood, told NBC News there was a clear drop in the number of customers during the hottest hours of the day.
"I think it keeps tourists away from walking," he said.
While the historic area's narrow streets provide plenty of shade, its distance from the city center and location up a steep hill are understandable deterrents for tourists.
Pinhâo said he is adapting to hotter summers, being among the few stores in the area with air conditioning.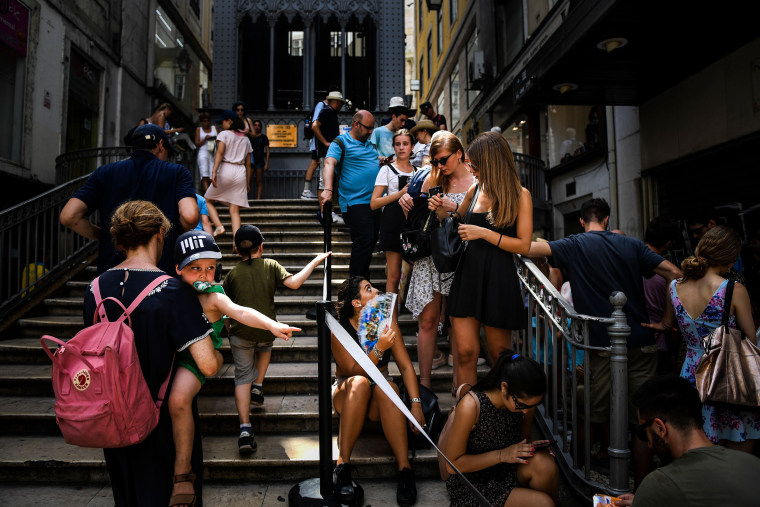 "I think it's a good investment because I want customers to be comfortable," he said, adding that residents in the coastal city are also thinking about the long-term implications of hotter summers and rising sea levels.
While Portugal or Spain may increasingly be seen as too hot for some tourists, rising temperatures may increase the appeal of cities that have previously not been considered a traditional summer must-see destination.
"You might see more people are willing to travel into those northern regions like Sweden where they wouldn't have gone for a beach vacation," Rutty said.
Stockholm has seen consistent growth in tourism in recent years, but Karin Mäntymäki, director of operations for Visit Stockholm, said it was too early to tell if weather was behind the increase.
The U.S. is the third-largest source of tourists for the Swedish capital, she said, and Americans tend to book their travel well in advance.
And while last summer was unseasonably wet and cold, Mäntymäki said this year has been consistently warm and sunny.
That has had an impact on the city's retailers, "No one has been eager to go shopping ... that's not what you do when you're hot," she said.
And no matter the condition, many travelers will still visit their dream destinations, according to Michigan State's Rutty.
"People are always going to want to go to Paris," she said.
Linda Givetash reported from Lisbon, and Euronews' Marta Rodriguez from Lyon, France.