LONDON — Despite the rising number of coronavirus cases globally, European countries that have seen the spread of the virus and the resulting death toll level off are cautiously preparing to lift lockdown measures.
The World Health Organization's European Region said Thursday it would release guidelines next week on how countries can manage the virus as they ease restrictions on daily life. The recommendations follow announcements from Germany, Denmark, Spain, Italy and other countries that the slow return to normal life was imminent.
The guidelines will call on countries lifting any restrictions to uphold six priorities including controlling the transmission of the virus, protecting the capacity of health systems and preventing exposure to vulnerable populations, such as the elderly.
Europe has been one of the hardest-hit regions in the world, seeing the number of cases nearly double in the past 10 days with a cumulative death toll surpassing 80,000.
"There is no fast way back to normal," Hans Kluge, director for the WHO's European Region, said at a press conference Thursday. "It is imperative that we do not let down our guard."
After four weeks of a nationwide lockdown, German Chancellor Angela Merkel said some restrictions could be lifted as early as Monday. Stores up to 8,611 square feet in size would be allowed to reopen but with strict protocols around hygiene and social distancing to prevent long lineups on streets.
Full coverage of the coronavirus outbreak
Students would gradually begin their return to school as of May 4, Merkel added. But a ban on gatherings of two or more people, including religious services, will remain in place.
The Bavarian region's premier, Markus Soeder, added that he aims to relax restrictions on restaurants, bars and hotels for tourists by May 11, but large gatherings will likely be banned until at least the end of August.
Merkel encouraged people to use face masks while shopping or using public transport, saying that while the "curve has flattened," a second surge of the virus risks overwhelming health systems.
Given the uncertainty surrounding the virus, the WHO warned that countries may have to reimpose measures in the event of a rebound.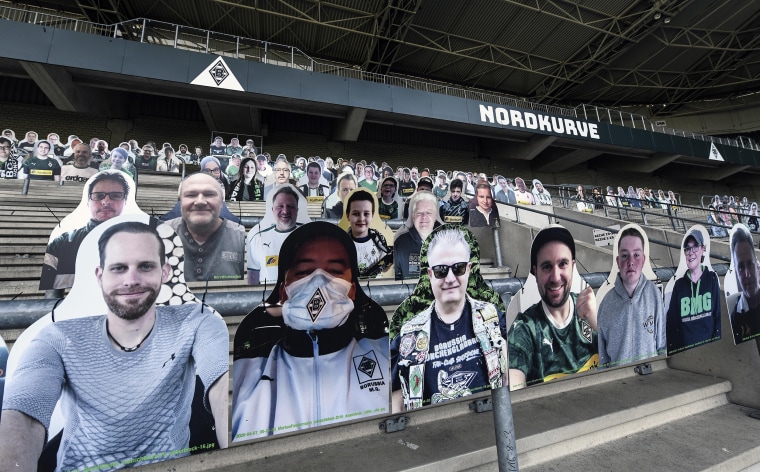 "We do not know what is going to happen as the measures begin to be eased and there needs to be real-time monitoring in place to be able to have this fluid, directional shifting of measures if this becomes necessary," Dr. Natasha Azzopardi-Muscat, public health adviser to the WHO, said.
Italy — the hardest-hit country in Europe — began to ease some lockdown measures Tuesday in an effort to revive its languishing economy.
Select businesses — mainly shops selling books, stationery and children's clothes — were allowed to reopen as long as they followed strict safety protocols such as social distancing inside the stores, having customers wear protective masks and gloves, and sanitizing surfaces twice a day.
In Spain, the country with the third-highest death toll globally, some people began returning to work this week despite a general lockdown in effect. Health Minister Salvador Illa said Monday the country hadn't entered a "de-escalation phase yet" and that the loosening of restrictions applied to "a very limited number of sectors."
All nonessential workers have been required to stay home since March 30. Land borders were also closed to nonresidents and citizens, with the exception of freight workers, as of March 17.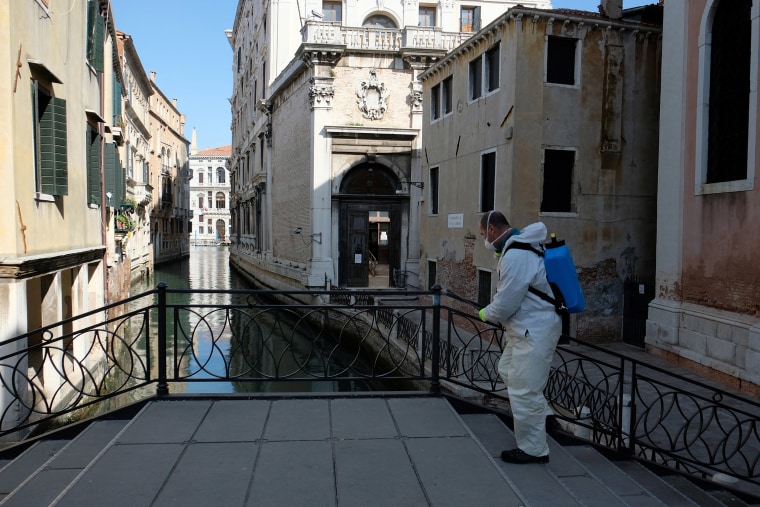 The lockdown is due to end April 26, but Illa warned it could go on longer as statistics show that 10.1 percent of all confirmed cases of the coronavirus in the country resulted in death.
Spain also began distributing 10 million face masks Monday as some people returned to work, while the country grapples with over 25,000 infected health care workers and 2,700 infected police officers.
Download the NBC News app for full coverage of the coronavirus outbreak
Denmark introduced its mitigation strategy March 12, limiting large gatherings, improving hygiene and implementing testing. The impact of the virus has been lesser than other countries with only 6,879 cases confirmed and 309 deaths, according to Danish officials.
As a result, the country's health authority announced April 6 it would ease the measures, allowing children to return to school and opening some churches for Easter.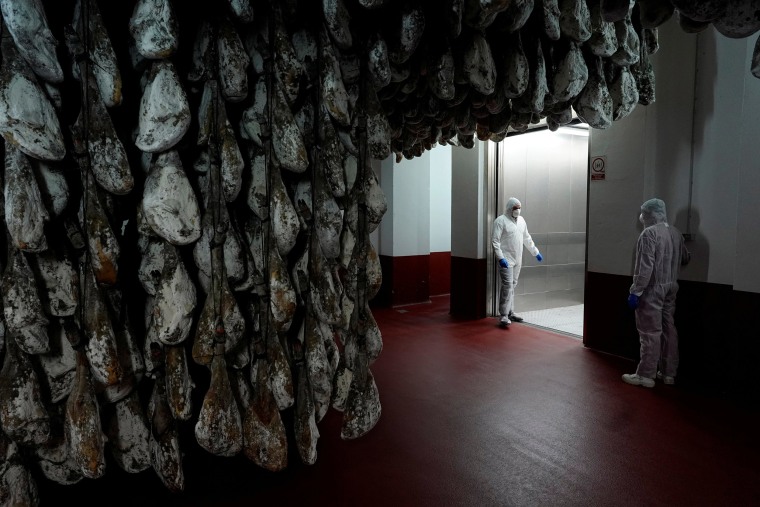 In contrast, British officials are expected to extend lockdown measures Thursday for another three weeks.
Health Secretary Matt Hancock gave no indication during a briefing Wednesday that restrictions would be eased in the United Kingdom anytime soon. "We cannot let up in our efforts, we cannot let go of the hard work that's been done so far," he said. "This shared sacrifice — and I know it's a sacrifice — is starting to work but we will not lift these measures until it is safe to do so."
The U.K. has seen a sharp rise in deaths topping 12,107 by Thursday, with the number of cases nearly 95,000.
The Associated Press contributed to this report.