/ Source: Associated Press
BEJA, Portugal — If your favorite bottle of Mediterranean olive oil starts costing more, blame unseasonable European weather — and tiny insects. High spring temperatures, a cool summer and abundant rain are taking a big bite out of the olive harvest in some key regions of Italy, Spain, France and Portugal. Those conditions have also helped the proliferation of the olive fly and olive moth, which are calamitous blights.
The shortfall could translate into higher shelf prices for some olive oils. "The law of supply and demand is a basic law of the market," said Joaquim Freire de Andrade, president of growers' association Olivum in Portugal's southern Alentejo region, the country's olive heartland. "It's a tough year." In Spain, the world's biggest producer, the young farmers' association Asaja says 2014 is "another disaster" after a calamitous harvest two years ago. Spain's output is forecast to plunge by more than 50 percent. For celebrated Italian olive oil producers, "this is the worst year in memory," said Pietro Sandali, head of the Italian olive growers' consortium, Unaprol. The group expects a 35 percent drop in national production this year. Southern European Union countries are the source of more than 70 percent of the world's olive oil, bringing export revenue of almost 1.8 billion euros ($2.2 billion) last year. The United States imported just over $800 million of that.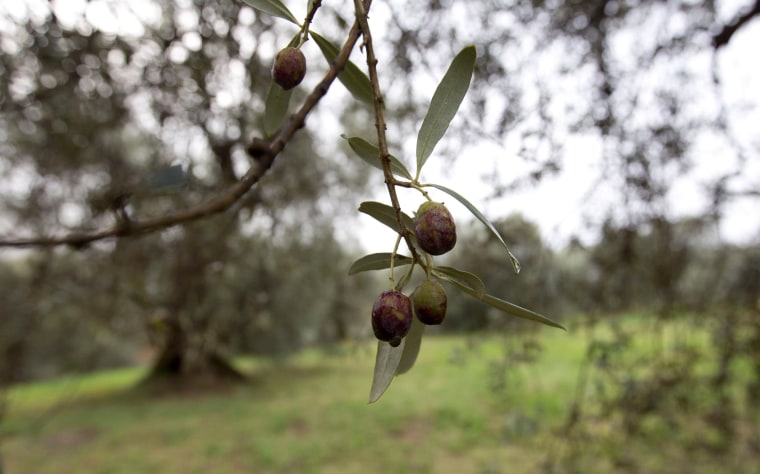 - The Associated Press