The Eurovision Song Contest — the beloved kitsch extravaganza that's a cross between "American Idol" and the Super Bowl — reaches its conclusion Saturday night, and while Jana Burceska won't be there, she's already won it.
Burceska, 23, Macedonia's entry in the annual Europe-wide music competition, was eliminated Thursday in voting for the final on Saturday night, along with acts from seven other countries, including record seven-time winner Ireland.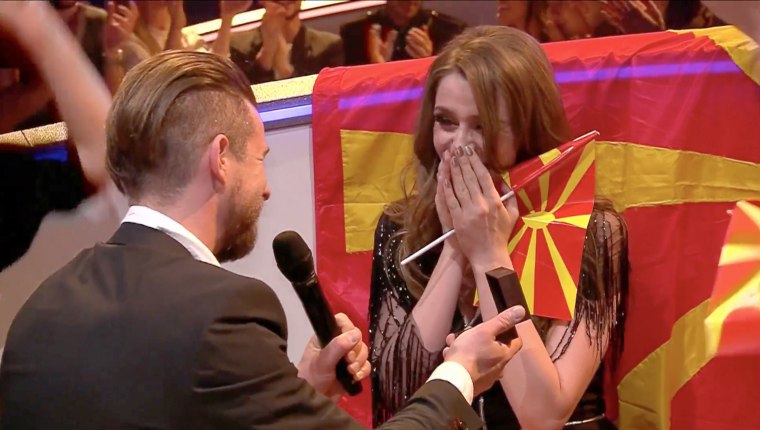 But as millions watched on TV, Burceska stole the show when her boyfriend proposed — and she said yes. She'd already revealed on that show that she's pregnant, and no one could talk about anything else.
It was the second of two semifinal rounds this week, and after it was over, acts from 26 countries remained for Saturday's final: the 20 semifinal survivors, the so-called Big Five automatic finalists (France, Germany, Italy, Spain and the United Kingdom) and the host country, Ukraine.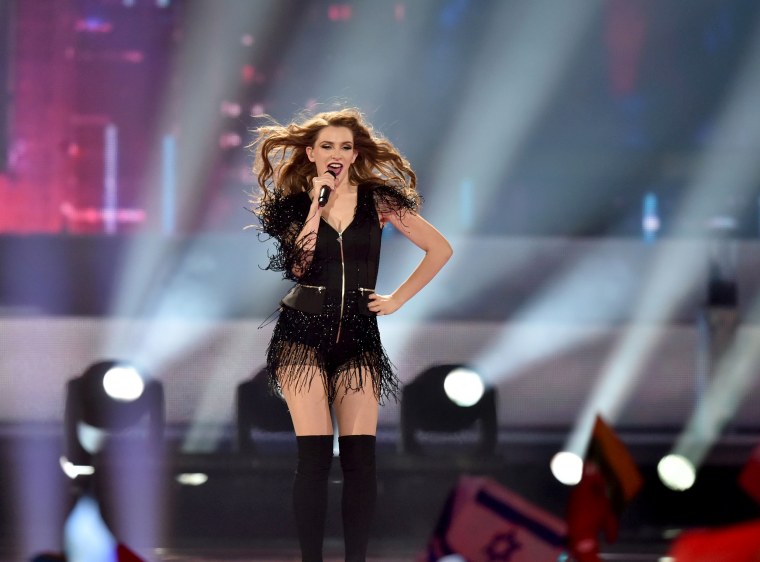 While the contest has been running for almost 60 years, few of its winning performers have gone on to become stars — the notable exceptions are ABBA, which won for Sweden in 1974, and Céline Dion, who won in 1988 for Switzerland.
But the contest still dominates European culture during what's come to be known as Eurovision Week. Newspapers, websites and social media closely scrutinize not just the contending songs, but also the performers' backgrounds, likes and dislikes, and — especially — fashion choices.
The final will be telecast across Europe at 3 p.m. ET. Saturday. Eurovision, the European Broadcasting Union channel that runs the contest, said viewers elsewhere can watch the final live on its YouTube channel.
Bookies generally made Italy's Francesco Gabbani the betting favorite Thursday night.