Spoiler alert! If you haven't watched Sunday's episode of AMC's "Breaking Bad" yet, check out our other TV stories until you've had a chance to sit down and savor the episode "Dead Freight."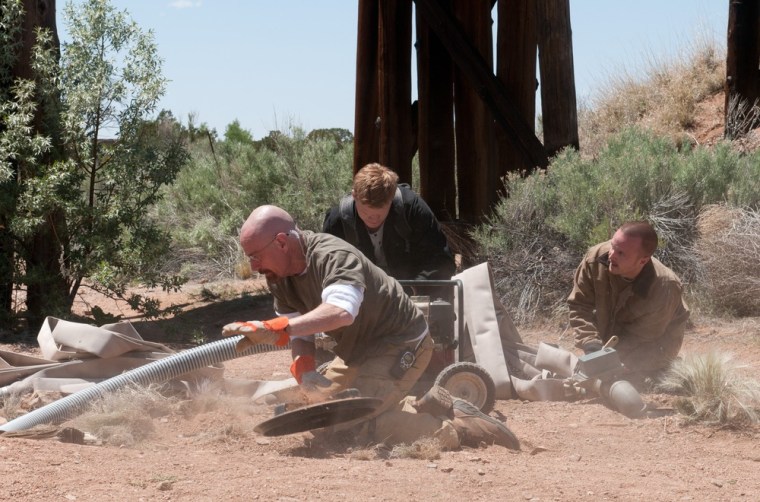 For those of you who've already watched, whoa! What started out as a seemingly innocent scene of a boy riding his dirt bike in the desert turned out to be quite the jaw-dropping ending, no? But even before the stunning moment, the episode revealed what sounded like an impossible plan concocted by Jesse (who would've ever imagined!) and pulled off nearly flawlessly: the theft of 1,000 gallons of methylamine from a freight train.
The only problem with their genius pilfering? The aforementioned little guy showing up unexpectedly to see the end of the water-for-methylamine switcheroo. As Mike had pointed out earlier, "There are two kinds of heists: Those where the guys get away with it, and those that leave witnesses."
Hired helper Todd made sure theirs was the latter.
What did you think of the episode? Tell us on our Facebook page!
Related content:
More in The Clicker: