LONDON — The United Kingdom risks repeating the same tragic mistakes "again and again" as its coronavirus death toll continues to spiral, public health experts have warned.
Senior experts in the U.K. have told NBC News that without more testing, contact-tracing and improved scientific advice, bad decisions will continue to be made.
"The government's response has been characterized by an absence of good public health thinking, and in fact, included some very bad public health thinking," said Prof. Gabriel Scally, a former regional director of Public Health England. "Overall, the system has exposed its weaknesses in such a tragic way."
Scally, who now heads up the epidemiology and public health section of the Royal Society of Medicine, a long-established independent non-profit, commented on Tuesday as new figures suggested the U.K.'s provisional number of recorded deaths attributed to COVID-19 rose to more than 32,000.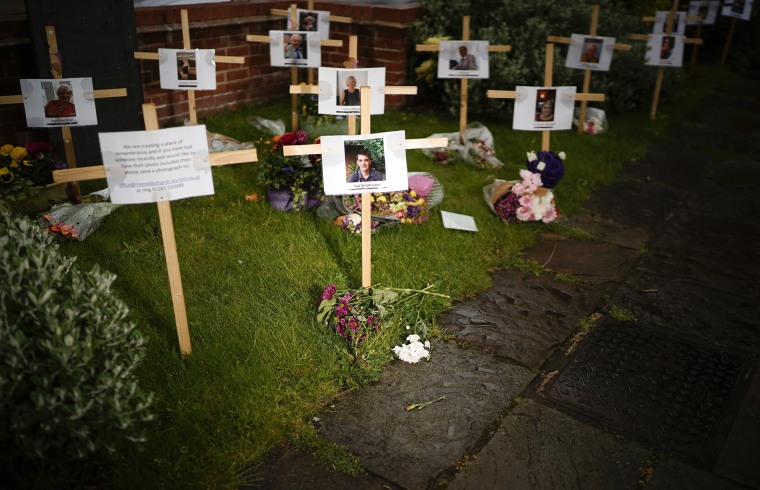 If confirmed, that makes Britain's death toll higher than Italy's, the next worst affected European country, and behind only the United States, which has recorded more than 70,000 deaths.
Scally's claims were disputed by a spokesperson from Prime Minister Boris Johnson's at Number 10 Downing Street, who insisted that "reliable and robust public health data and thinking have been cornerstones of our response to the coronavirus outbreak."
The effect on the U.K. from the lockdown has been severe. More than 25 million people said they suffered from anxiety as the country went into lockdown in March, official figures show, while youth unemployment could reach 1 million as job opportunities vanish, according to figures from the Resolution Foundation, a London think tank.
Funerals in churches are banned and only a small selection of family members are allowed to say their goodbyes at the graveside burial or crematorium. Some businesses offer loved ones the chance to watch these sparsely attended funerals via webcam.
Scally, professor of public health and planning at the University of the West of England, Bristol, has joined a cohort of senior medical professionals, academics and scientists who have criticized the British government's pandemic response.
"There isn't a public health infrastructure in the country at the present time to do the job properly," he told NBC News.
U.K. authorities have over the past few months relied on a long-established scientific advisory group for emergencies, known as SAGE. But the group has been criticized for lacking political independence, after Prime Minister Boris Johnson's office acknowledged that at least one of Johnson's top political advisors had been attending its meetings.
SAGE is traditionally chaired by a non-partisan chief scientific advisor, a system dating back 20 years. But the names of many of the committee's members have only been made public this week, after continued questioning about the U.K.'s decision to introduce lockdown measures so late and the ever higher fatality numbers recorded in both hospitals and care homes.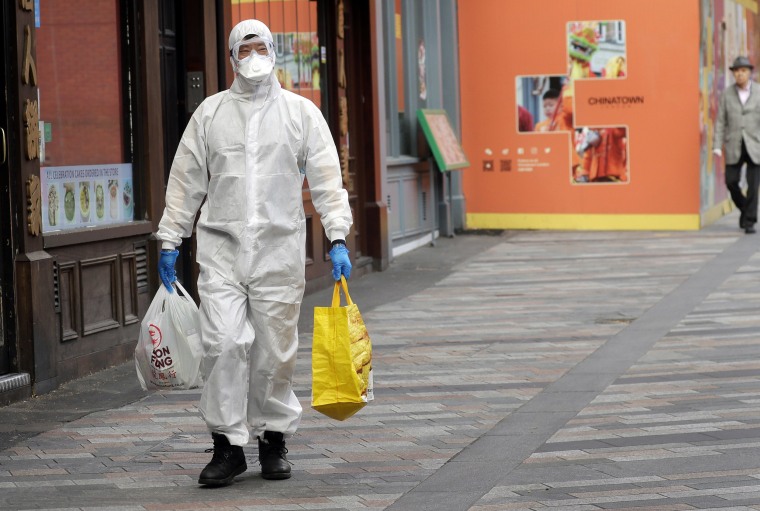 Epidemiologist Neil Ferguson, of Imperial College, London, was an influential member of the group who helped persuade the government to impose strict lockdown measures in mid March. He resigned from the committee Tuesday night after a U.K. newspaper revealed details of his private life, and reported that he had breached the same lockdown conditions he promoted.
The current chief scientific advisor, Sir Stuart Vallance, who often stands beside Johnson during daily coronavirus public briefings, told a parliamentary committee Tuesday morning that there was "no doubt" that authorities in the U.K. could have handled the crisis better.
"Certainly there will be times when evidence didn't allow decisions to be made that you could make now," he told lawmakers. "And there'll be times at which you look back and say that something might have been done differently."
One of Vallance's predecessors, Sir David King, has established a rival scientific advisory committee, which he says is designed to offer more independent advice, transparent data and potentially countervailing views to the official government stance, as the country prepares to ease lockdown restrictions in the coming weeks.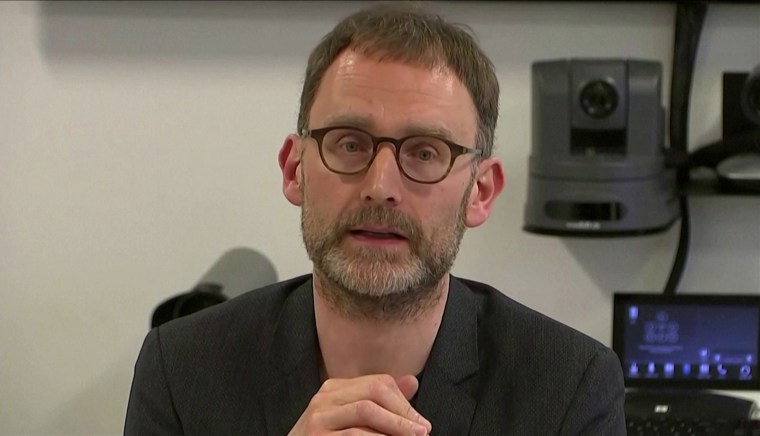 Ahead of his new group's first meeting on Monday, King expressed concern that discussions and decision-making behind closed doors had made it difficult for outside experts, let alone the general public, to question the government's path forward.
"The advice from a scientific group should be purely scientific," he told Sky News. "Then the government makes policy decisions. That's what they're elected for.
"I don't know what the specifics of the advice are - I'm just a little worried that the ministers are setting the scientists up to be the fall guys."
His criticism of SAGE's opacity, and how its advice feeds into government processes, has been shared by many.
"Ministers – and the prime minister – regularly say that they're following the science," public health professor Scally, who is also a member of the new rival committee, told NBC News. "But the science, I'm afraid, hasn't been transparent."
The government advisory committee has focused too much on abstract and sometimes obtuse scientific data and analysis, according to Scally, rather than taking concrete actions, like introducing health checks at airports, cancelling mass gatherings, and ramping up community testing and contact tracing in the second half of March.
Other experts warned that these failings must not be repeated, including Dr. Bharat Pankhania, a senior clinical lecturer at Exeter University, who has spent the past two decades focused on pandemic planning in the U.K. and globally.
"We gave up too soon," said Pankhania of the failure by British authorities to isolate and quarantine infected individuals and those they had been in contact with quickly and efficiently back in March.
"We need to use the shutdown to prepare for a large number of cases," he told NBC News Tuesday.
"The testing, the contact tracers should all be in place before we lift the shutdown, because the virus is still circulating. It will generate cases."
The Downing Street spokesperson insisted that the SAGE group was made up of "some of the most well-respected academics in the world. SAGE brings together expertise from across the scientific spectrum."
They added: "We have published two batches of evidence so far and have plans to publish all the evidence in the coming weeks and months. Some evidence remains under live consideration for policy decisions being made by Government, and as such, it would not be appropriate to publish at this time."