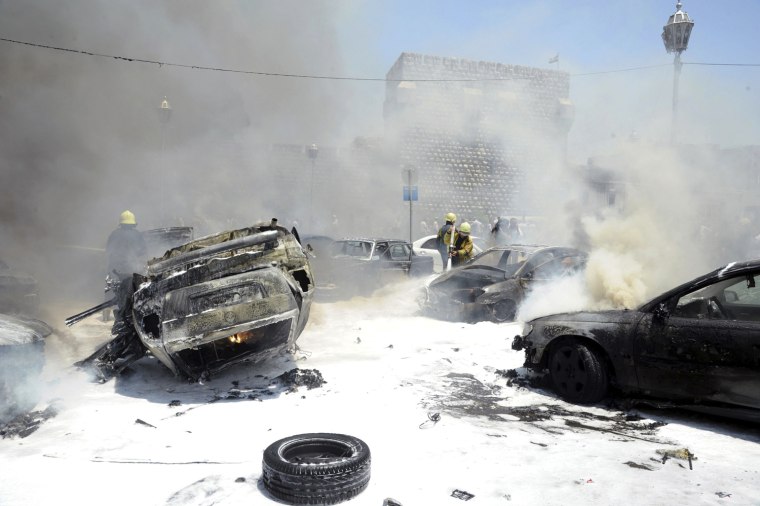 EDITOR'S NOTE: Images in this report were released by the state-controlled Syrian Arab News Agency (SANA).
Reuters reports — Rebel forces attacked Syria's main court in central Damascus on Thursday, state television said, while Turkey deployed troops and anti-aircraft rocket launchers to the Syrian border, building pressure on President Bashar al-Assad.
There was a loud explosion and a column of black smoke rose over Damascus, an Assad stronghold that until the last few days had seemed largely beyond the reach of rebels. State television described it as a "terrorist" blast.
Previously on PhotoBlog: Glimpses of escalating conflict in Syria
Dozens of wrecked and burning cars were strewn over a car park used by lawyers and judges. State news agency SANA said three people were wounded by the bomb hidden in one of the cars.
Read more about developments in Syria on Thursday, which included an announcement by Hamas that one of its members had been killed in his home in Damascus in what the Palestinian Islamist group described as a "cowardly murder".