ISTANBUL - Prime Minister Tayyip Erdogan said on Tuesday he would ask the United States to extradite an Islamic cleric he accuses of plotting to topple him and undermine Turkey with concocted graft accusations and secret wire taps.
Fethullah Gulen has lived in self-imposed exile in Pennsylvania since 1997 when secularist authorities raised accusations of Islamist activity against him. He denies engineering a police graft investigation but has denounced Erdogan over moves to shut down the inquiry by purging police and judiciary of his followers.
Asked by a reporter at parliament after a meeting of AK Party deputies if a process will begin for his extradition from the United States, Erdogan said: "Yes, it will begin."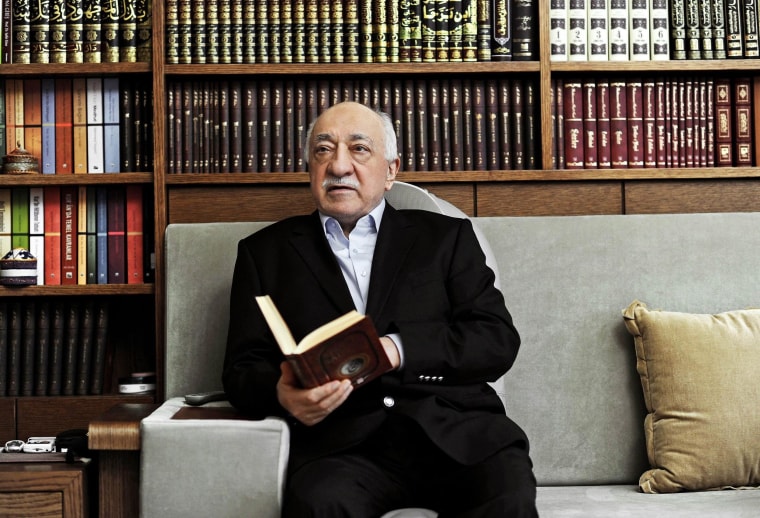 In an interview with PBS talk show host Charlie Rose broadcast late on Monday, Erdogan said Gulen, a former ally with broad support in the police and judiciary, could also pose a threat to U.S. security by his activities.
"These elements which threaten the national security of Turkey cannot be allowed to exist in other countries because what they do to us here, they might do against their host," Erdogan told Rose, according to a transcipt of the interview.
He said Turkey had canceled his passport and that he remained in the United States on a green card as a legal resident.
Gulen runs a network of businesses and schools, well-funded and secular in nature, worldwide.
Erdogan accuses Gulen of contriving criminal allegations that his son and the children of three ministers were involved in a corruption scandal and took billions of dollars of bribes.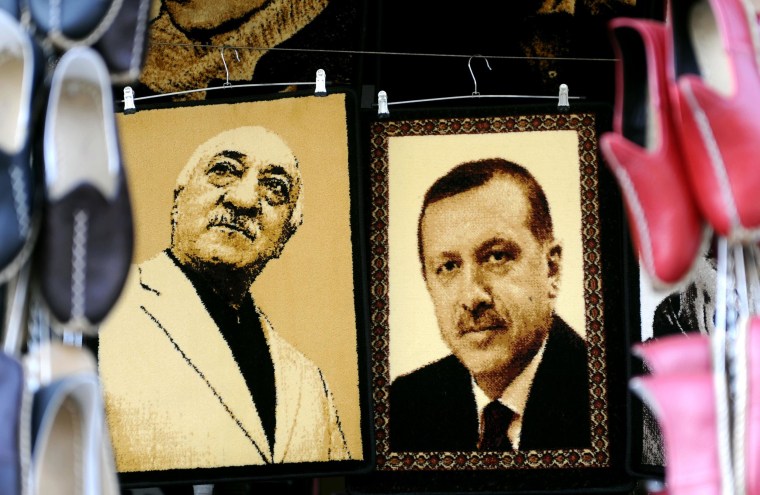 He has also accused Gulen's Hizmet (Service) movement of bugging thousands of phones and leaking audio recordings. Gulen has denied these accusations.
The recordings appeared ahead of a March 30 municipal election, but did little to affect Erdogan's popularity, with his AK Party dominating the electoral map.
He said Turkey had complied with more than 10 extradition requests from the United States and now expected the same response from its NATO ally. He did not say whether Turkey had officially made an extradition request.
- Reuters