SINGAPORE -- In the two minutes it takes to read this story, an area the size of 60 football fields will have been clear-cut by illegal loggers globally, according to Chatham House, an independent policy institute in London.
Catching the loggers and their bosses has long been a problem because of corruption, lax law enforcement and limited ability to detect the crime quickly.
Satellite monitoring is changing that. Powerful eyes in the sky and cheaper and more powerful data-crunching computers mean there will be no place to hide for palm oil, logging or mining firms that clear without permits or outside their concessions.
Higher resolution satellite imaging and near-real time analysis will mean investors, green groups, law enforcement agencies and the public can monitor any patch of forest.
Washington-based World Resources Institute plans to launch an upgraded version of Global Forest Watch, a free Web-based service, either later this year or early in 2013.
Using a NASA satellite, the service will focus on tropical areas of the globe with an image resolution of 500 meters by 500 meters every 16 days.
Study: Wildlife vanishing at 'staggering rate' in Brazil forests
Users can choose an area of interest and be alerted by e-mail about any changes in tree cover.
The Global Forest Watch tool, supported by Google and the University of Maryland among others, will also contain data about logging or agricultural licenses and their owners, protected areas, infrastructure and other details.
Due diligence
For investors such as banks or private equity firms, the tool can be used for due diligence to check up on a potential acquisition such as an Indonesian palm oil firm, to make sure it is on the right side of the law, said Nigel Sizer, director of WRI's Forests Initiative. Similarly, international food companies can make sure their palm oil suppliers are environmentally compliant.
PhotoBlog: Calif. environmentalists say logging burned forest near Tahoe threatens rare bird
Forest and conservation news site Mongabay.com recently launched a free deforestation tracker using NASA satellite data. It issues an alert if green cover in an area being tracked changes by more than 40 percent over a year.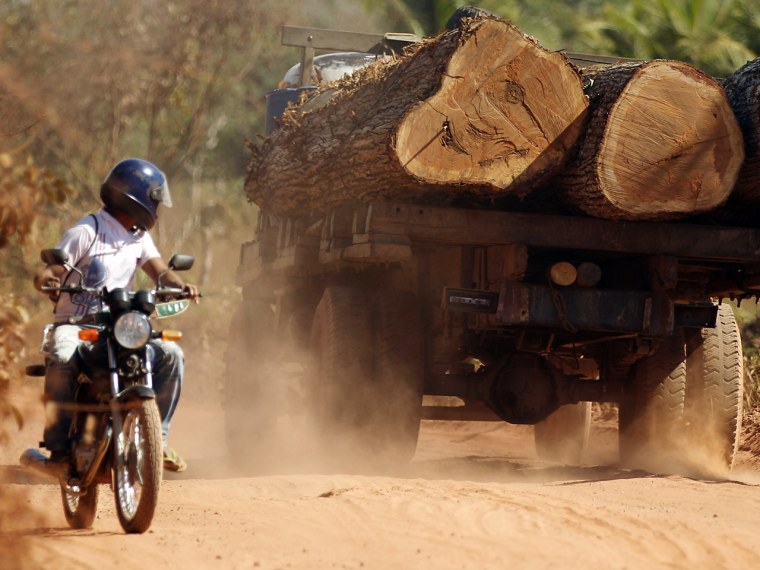 Another service, Terra-i, offers free high-resolution forest cover analysis for all of Latin America.
PhotoBlog: Survival of isolated tribe in Peru threatened
Thomson Reuters subsidiary Lanworth offers detailed deforestation analysis by area, time and forest type. Their work was central to a Reuters investigation last month into illegal clearing by a palm oil firm in Borneo.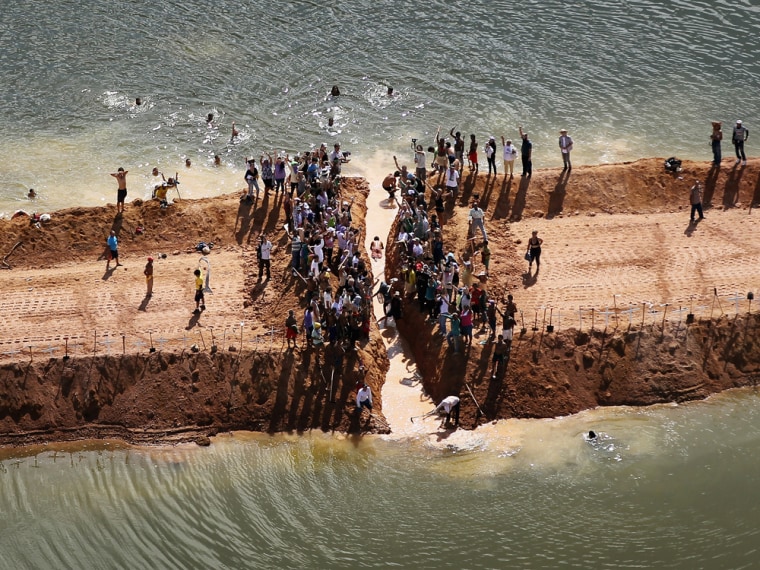 Sizer said within five years, micro satellites with 5 to 10 meters resolution will deliver real-time imaging to rapidly detect any changes in forest cover. In a decade, high-resolution video would likely be available.
More world stories from NBC News: