LONDON — A U.S. Marine Corps pilot was killed Wednesday when their F/A-18C Hornet fighter jet crashed moments after leaving a U.S. base in England for California, officials said.
The aircraft had just taken off from RAF Lakenheath with five other F/A-18Cs when it came down in farmland six miles to the northwest, according to U.S. defense officials in Britain.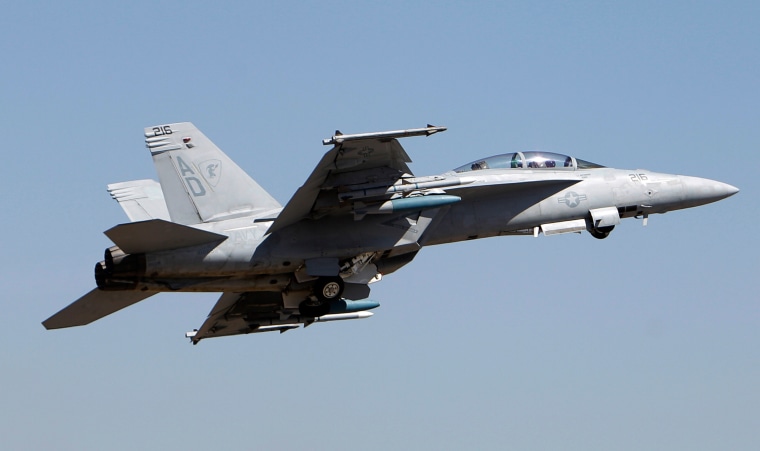 The six aircraft from Marine Attack Fighter Squadron 232 had stopped off at Lakenheath, a U.S. Air Force base some 70 miles northeast of London, while traveling from Bahrain, in the Persian Gulf, to their home base of Marine Corps Air Station Miramar, in California.
Details of the crash at 10:30 a.m. local time (5:30 a.m. ET) were given in a statement by RAF Mildenhall, another nearby U.S. Air Force-run airbase that was coordinating the investigation.
"Our deepest condolences go out to the family and friends of the pilot," the statement said. "The cause of the crash is still unknown."
RAF Mildenhall confirmed the pilot died but said it was not clear if they ejected from the single-seat aircraft beforehand.
The five other aircraft safely diverted to RAF Lossiemouth, 400 miles away in Scotland. The U.K. Coast Guard were at the crash site and were in close coordination with U.S. military officials.