TEL AVIV, Israel — Micah Lakin Avni believes Facebook shares responsibility for his dad's death at the hands of Palestinian militants and so is suing the social media behemoth for $1 billion.
Avni's father, 76-year-old retired Connecticut school principal Richard Lakin, died two weeks after being stabbed and shot on a Jerusalem bus on October 13.
"While [dad] was unconscious in hospital I was wondering how did this happen, why is there so much terror going on in the world and how is it that a 20-year-old shoots an old man in the head," Avni told NBC News.
Avni discovered that one of the attackers had posted that he wanted to become "a martyr" and to "kill Jews" on Facebook just days before the shooting.
It didn't stop there.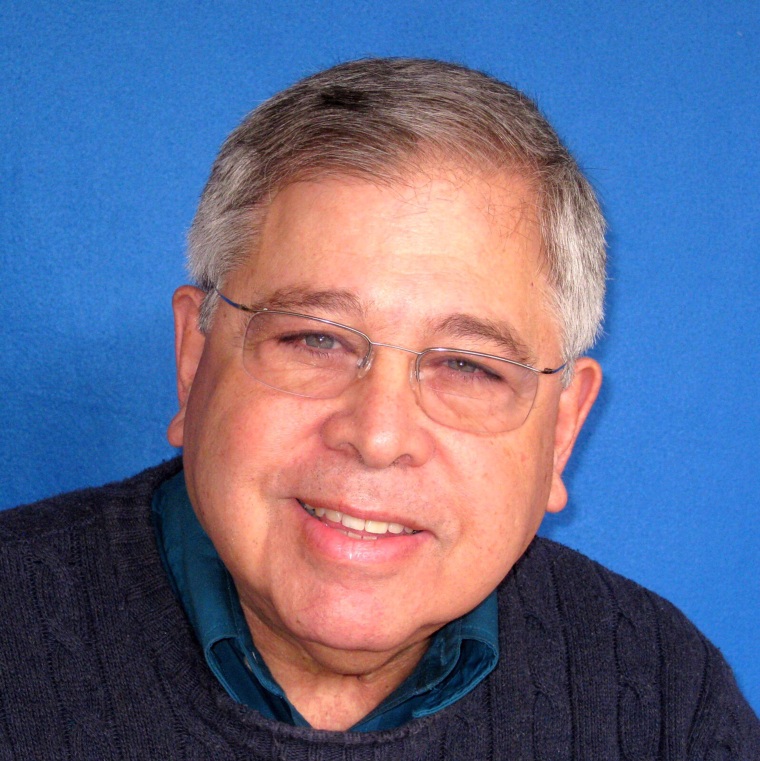 "A day after the attack ... a Facebook page was created glorifying the killer, calling him a martyr and encouraging others to follow," he added.
Facebook bears responsibility for this attack and others because it gives Hamas a platform for militants to spread incitement and violence, Avni and four other families suing Facebook allege.
The plaintiffs, relatives of four Israeli-U.S. dual nationals and one visiting U.S. citizen who died in attacks in Tel Aviv, Jerusalem or the occupied West Bank between 2014 and 2016, accuse Facebook of helping Hamas militants operate.
The suit filed in New York federal court on July 12 alleges the social media giant knowingly provided Hamas "material support."
"Facebook has turned into a monster"
Hamas, which runs the Gaza Strip and has fought three wars against Israel since it overran the coastal territory in 2007, is designated a terrorist organization by the United States.
He's not against social media, Avni insists, he just wants to stop the spread of terrorist propaganda on social media platforms like Facebook, YouTube and Twitter.
"Social media has allowed lots of great things in the world but it also allowed terror organizations and terror ideologies to spread like wildfire," he said.
Israel's government is also taking steps to curb online radicalization. Israeli Justice Minister Ayelet Shaked and Public Security Minister Gilad Erdan have drawn up a bill that they hope will put an end to Palestinian incitement against Israelis on Facebook.
Related: Social Media Drives Palestinian Anger, Bloodshed
The bill seeks to set up a way for Israeli courts to order the removal of content from Facebook pages considered to be a criminal offense or poses danger to the security of the state, the public or an individual.
"Facebook has turned into a monster," Erdan told Israel Channel 2 television on July 2, adding that young Palestinians are being incited to commit "murderous violence" against Jews via Facebook's platform.
"Some of the victims' blood is on Zuckerberg's hands," he added, referring to billionaire Facebook founder Mark Zuckerberg.
Facebook did not respond to requests for comment on this story.
The New York suit comes amid a 10-month outburst of Israeli-Palestinian violence that has seen scores of Palestinian attacks targeting Israeli civilians and troops. But Lakin, who moved to Israel 32 years ago, spent his life promoting coexistence between Muslims and Jews, Avni said.
On his website, Lakin described himself the "recipient of endless joy from my children and grandkids, and from the smiles, laughter and sense of wonder of the hundreds of elementary school children I had the good fortune to work with as a teacher and principal."
His book — titled "Teaching as an Act of Love: Thoughts and Reflections of a Former Teacher, Principal and Kid" — was published in 2007.
Those values were passed down to his children and eight grandchildren, Avni added.
"My kids sit at home watching Barney on TV and learn how to be friends and how to love each other and they copy that, while another kid sits at home and watches radical videos telling people to go out and stab, kill and martyr themselves," he said.