We've shown you how you can try Facebook's new profile page design (better known as the "Timeline") right now, but let's take a minute to talk about actually using it. Is it good, bad, ugly, or a twisted combination of all three?
You be the judge.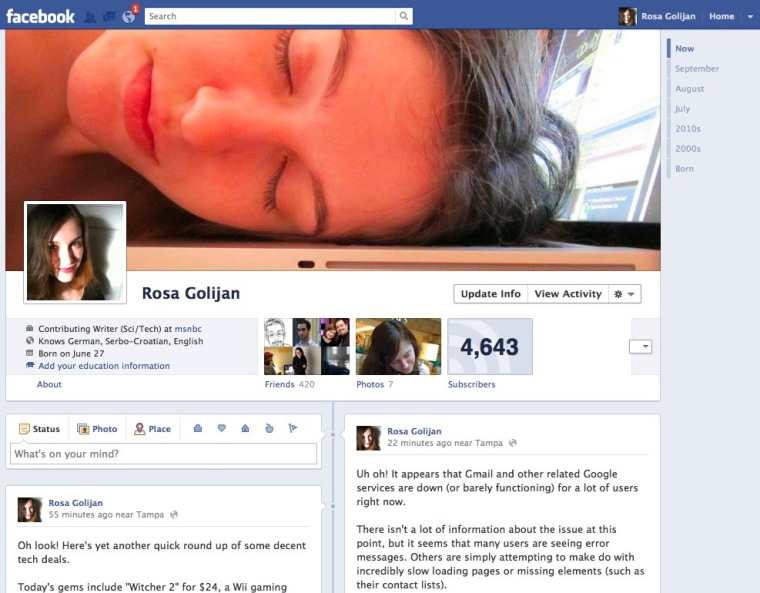 The first thing you'll notice about the Timeline is that it puts a gigantic photo front and center. This is called the "cover" photo and you're prompted to select one as soon as your profile is converted to this new design. (You can, of course, change the cover image as often as you want.)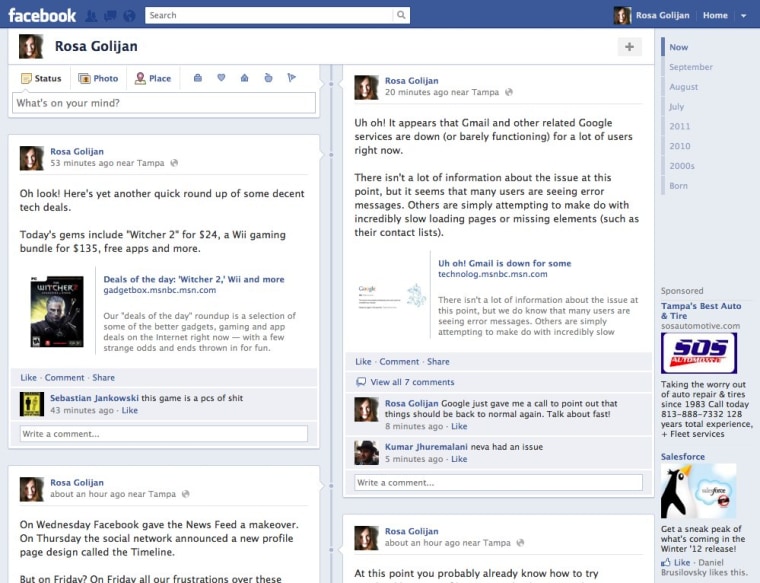 The second thing that'll catch your eye is the fact that statuses, posts, and other events are no longer in one single wide column. Instead they zig-zag across two columns — with the most recent item taking a spot on top of the right hand one.
And speaking of Timeline events — there are now a lot more things that can be posted to Facebook!
The status update box now offers drop-down menus which allow you to record life events such as marriages, deaths of loved ones, purchases of homes, additions of roommates, surgeries, travels, awards, and more. You can basically make note of every significant event and document it with details, photos, location tags, and such.
Whether you're adding life events to your Timeline, commenting on posts, suggesting links, or anything else — every action you take will appear in your personal activity log. This activity log is private (only you can see it) and it contains everything — from the comment you posted on someone's Wall back in 2007 to the link you shared this morning. Eh-veh-ree-thing.
That activity log can feel off-putting when you first scroll through it. But thankfully no one other than you is looking at it. Instead other folks will see your newly redesigned "About Me" page. It's cleaner than the ol' "Info" tab and  — like the Timeline — it sports a two-column layout:
Those are the main things that you'll notice on your first stroll through your Timeline. What do you think? Did Facebook take its design in the right direction?
Related stories:
Want more tech news, silly puns, or amusing links? You'll get plenty of all three if you keep up with Rosa Golijan, the writer of this post, by following her on Twitter, subscribing to her Facebook posts, or circling her on Google+.