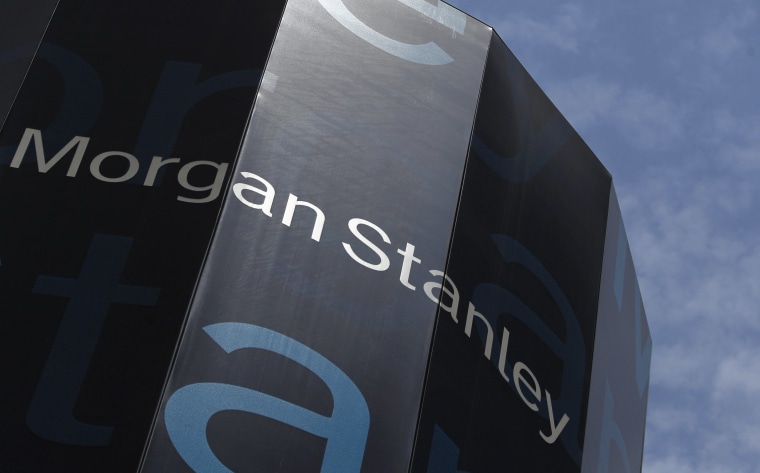 Big Wall Street banks are preparing to lay off thousands of employees as they face a decline in trading volume and investment banking deals.
Morgan Stanley became the latest investment bank to announce job cuts.
On Thursday, the bank also said it expects to shed another 1,000 workers this year to meet a broader cost-cutting target of reducing its staff levels by 7 percent from December 2011 levels.
Morgan Stanley also reported a sharp drop in second-quarter revenue -- down 19 percent to $976 million in the quarter from $1.2 billion in the same period one year ago, a decline that reflects reduced commissions and fees from lower levels of client activity, the bank said.
The news of Morgan's cuts follows a report that Deutsche Bank, Europe's biggest lender by assets, is considering about 1,000 job cuts at its investment banking division, while Citigroup plans to cut about 350 employees. Goldman Sachs and Bank of America are also planning new rounds of staff cuts in their trading and underwriting businesses.
Banks are under pressure to secure profit as they grapple with the European debt crisis, and companies' reluctance to do deals. Declines in revenue from stock and bond trading are also weighing on banks' bottom lines.
"People have gotten more aggressive on containing costs than they had been a month or two ago," said Alan Johnson, a compensation consultant at Johnson Associates.
The financial sector, which is tied more closely than most other sectors to the fortunes of the economy and the stock market, had one of the highest levels of job cuts in the January-to-June period, according to outsourcing firm Challenger, Gray & Christmas.
According to the company, the financial sector cut 20,196 workers in that period, compared with 11,734 in the same period a year ago.
Constance Melrose, managing director of eFinancialCareers North America, an executive recruitment company serving Wall Street, said the banking industry is facing more difficult times, and survey evidence from current Wall Street workers suggests banks are tightening their belts.
Some of the higher-paid bank employees are more dissatisfied with their pay, suggesting that banks are looking more closely at what they pay highly-compensated workers and holding them to higher standards, she said.
These employees are also less satisfied with the bonuses they receive, Melrose added, which suggests bonus criteria are getting tougher, and banks are being more cautious in how they allocate bonus funds.
Banks have taken steps to cut costs over the past year. In fact, 2011 was the first year in which some big bank employees received no bonuses, according to Johnson. Banks' boards and shareholders are demanding better financial results and expect banks to cut their ranks by the end of 2012, he added.
"The collective view is that this is going to be a struggle and whatever size you should be, you should get there by January 1, 2013," Johnson said.
Reuters contributed to this report.