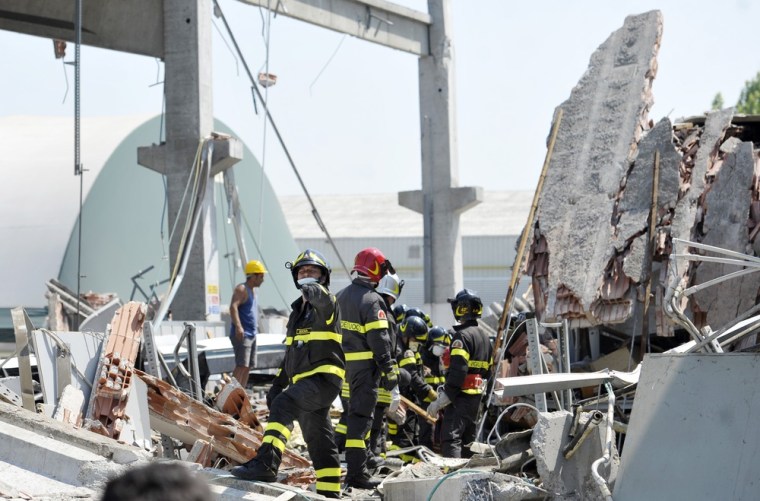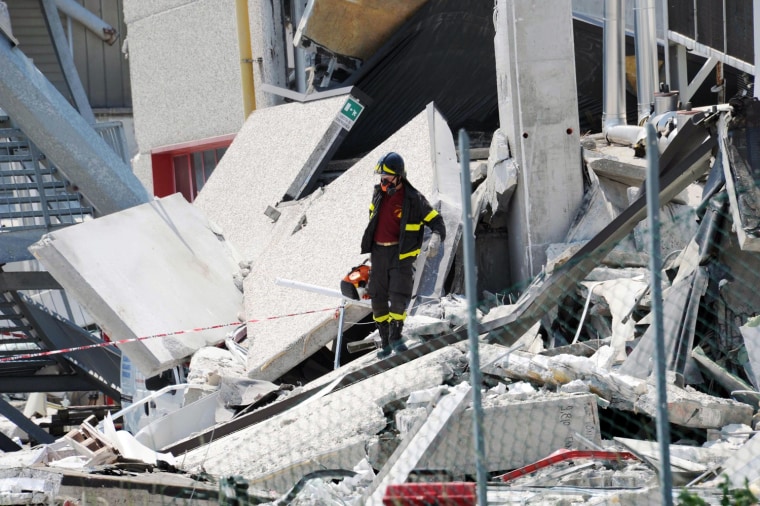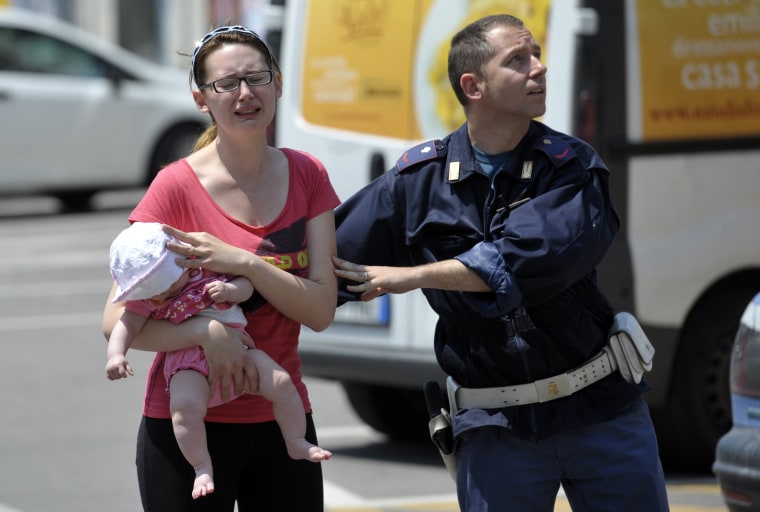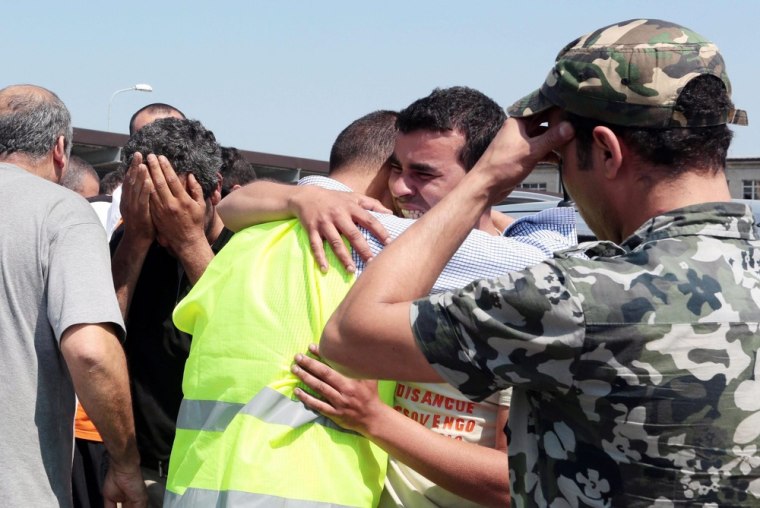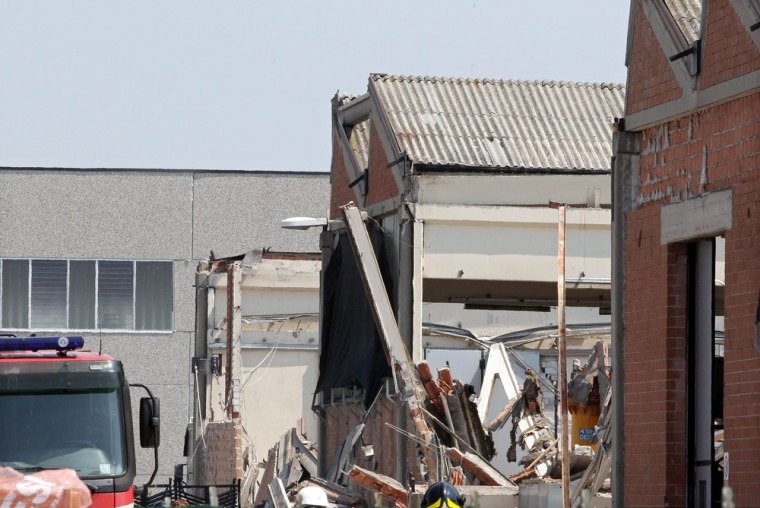 Updated at 10:44 a.m. ET -- Msnbc.com news services report — A magnitude 5.8 earthquake shook northern Italy on Tuesday - the second in the region in just over a week - killing at least ten people according to Italian news reports.
The United States Geological Survey said the quake, which struck at 9:00 a.m. local time (3 a.m. ET), was centered 25 miles northwest of Bologna.
Three of the victims died when a factory collapsed in San Felice sul Panaro in the Emilia Romagna region, Carabinieri police provincial commander Salvatore Iannizzotto said.
Television footage on ITV News showed evacuees from the previous quake peering out of shaking tents in disbelief. Read the full story.