WUERZBURG, Germany — A German court will on Monday hold its first hearing in the case of a Syrian refugee who is suing Facebook after the social networking site declined to remove all posts linking him to crimes and militant attacks.
The posts feature a picture showing Anas Modamani, a 19-year-old from Damascus, taking a selfie with Chancellor Angela Merkel in September 2015 at a refugee shelter in the Berlin district of Spandau.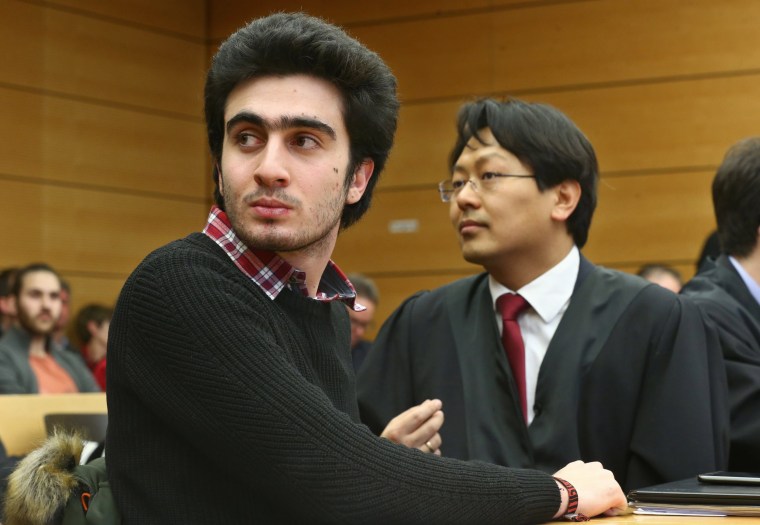 Modamani's image was subsequently shared on Facebook on anonymous accounts, alongside posts falsely claiming he was responsible for the Brussels Airport bombing of March 2016 and the setting on fire of a homeless man in December by six migrants at an underground station in Berlin.
The case is being closely watched as Germany, a fierce critic of Facebook, is preparing legislation to force the social networking website to remove "hate speech" from its web pages within 24 hours or face fines.
"Some people are trying to harm the reputation of the refugees like me and they are using Facebook to spread hatred against us," Modamani told Reuters by phone from Wuerzburg.
Related: How a Partying Macedonian Teen Earns Thousands Publishing Lies
A spokesman for Facebook said the company had already removed two defamatory posts reported by Modamani's lawyer but could not simply disable all content related to the pictures. Facebook was open to a case by case approach, the spokesman said.
"We have already quickly disabled access to content that has been accurately reported to us by Mr. Modamani's legal representatives, so we do not believe that legal action here is necessary or that it is the most effective way to resolve the situation," the spokesman said.
"We will continue to respond to Mr. Modamani's legal representatives in relation to any other content of concern to them," he added.
Modamani's lawyer told rbb-Inforadio that Facebook's restrictions on content were inconsistent. "Nudity is forbidden, but hate only in certain circumstances," Chan-jo Jun said.
Facebook said it had asked Modamani and his legal team to point to posts and content that could amount to defamation and that it was willing to look into each case separately.
"They have so far refused to do so despite us providing clear instructions as to the precise information that we require," Facebook said in a statement.
One post still shared on Facebook shows Modamani taking a selfie with Merkel against the backdrop of a homeless man on fire at an underground station in Berlin with the caption: "So that 'cold country' finally has warmth under its behind."