BERLIN — A gang of criminals trying to sell a stash of forgeries by the likes of Pablo Picasso and Claude Monet for 72 million euros ($79.6 million) has been busted, according to police in Austria.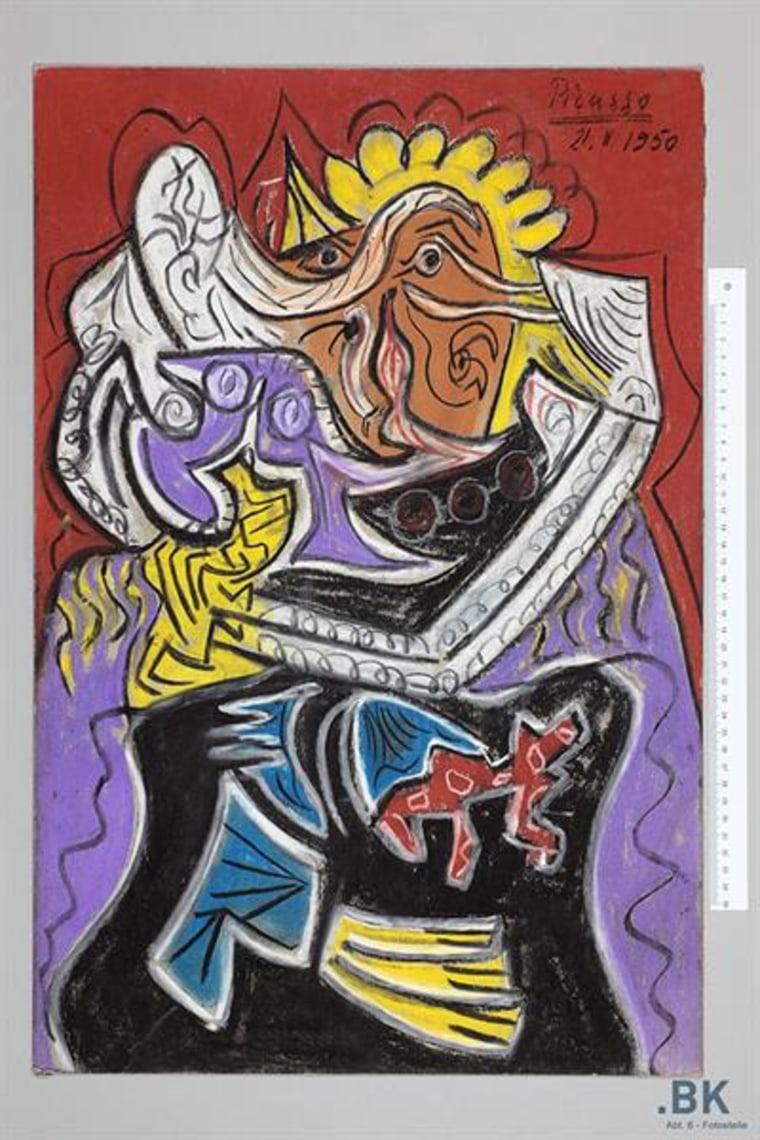 "Many of the replicas had forged signatures and made-up certificates of authenticity," Vincenz Kriegs-Au, a spokesman from Austrian federal police, told NBC News on Tuesday. "One certificate was allegedly signed by Picasso's son."
Federal police confiscated 14 paintings supposedly by Pablo Picasso and Emil Nolde in a sting operation earlier this year, he said.
At the time, Austria's Cobra special forces arrested six suspects — five Austrians and one Slovenian — aged between 46 and 64 in a hotel room near Vienna's airport.
In the subsequent investigation, 66 more forged pieces by famous painters such as Monet, Picasso, Gustav Klimt and Wassily Kadinsky were found at a house in Slovenia. Police did not say when the discoveries were made.
The suspects, who are now on bail pending trial, claimed the masterpieces were genuine, according to a police statement.
The bust was made public Monday.