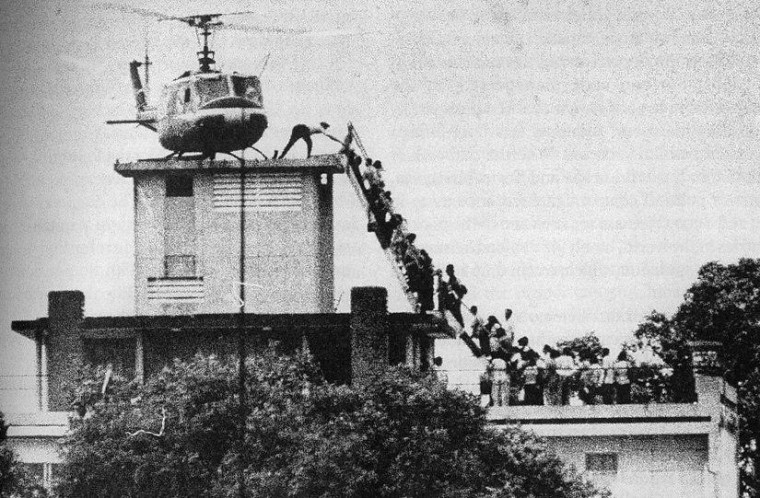 On this day 37 years ago, Saigon, the capital of South Vietnam, was captured by the People's Army of Vietnam and the National Liberation Front. The event market the end of the Vietnam War and the start of formal reunification of Vietnam into a communist state.  
One of the most famous images of the 20th century is this photo by Dutch journalist Hubert van Es showing Americans trying desperately to secure a seat on one of the last helicopters evacuating people to U.S. Navy ships off the coast of Vietnam.  
Cartoonists are visual creatures, so it makes sense that this iconic image of desperation has been used and twisted in a number of cartoons over the years. Here are some examples from our archives...