/ Source: Associated Press
BOMBARDOPOLIS, Haiti (AP) — Jean-Romain Beltinor plunged a hoe into the rocky dirt on his parched hillside to prepare for planting seeds he does not have.
After months of drought in northwest Haiti, the subsistence farmer struggles to find food for his 13 children. To earn a little money, he must turn to work that only makes things worse, cutting what little wood remains for charcoal.
"The rain isn't falling. I can't feed my family," said Beltinor, a taciturn man with a creased face and a hint of orange hair, as he yanked old roots from his small plot of land. "Sometimes you spend a couple of days without food."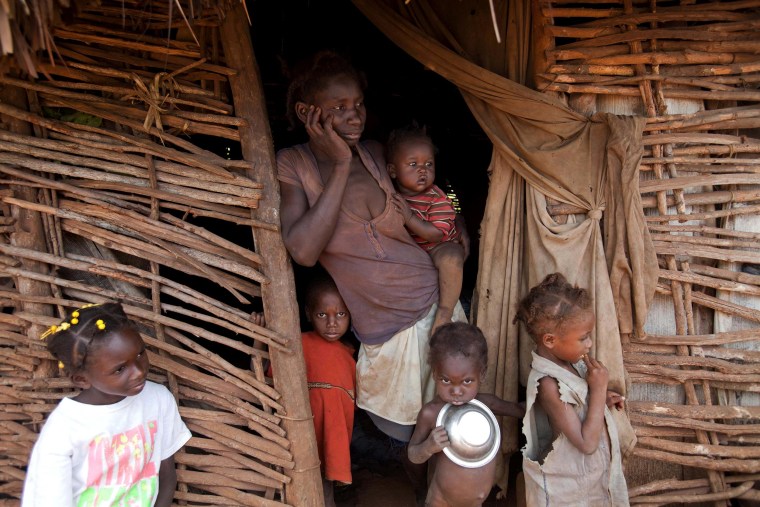 Drought is hitting one of the hungriest, most desolate parts of the most impoverished nation in the hemisphere and it has alarmed international aid organizations such as the U.N. World Food Program, which sent workers this week to pass out bulgur wheat, cooking oil and salt.
The agency said it has given food to 164,000 people in the region so far, and the government said it has handed out 6,000 seed kits for farmers.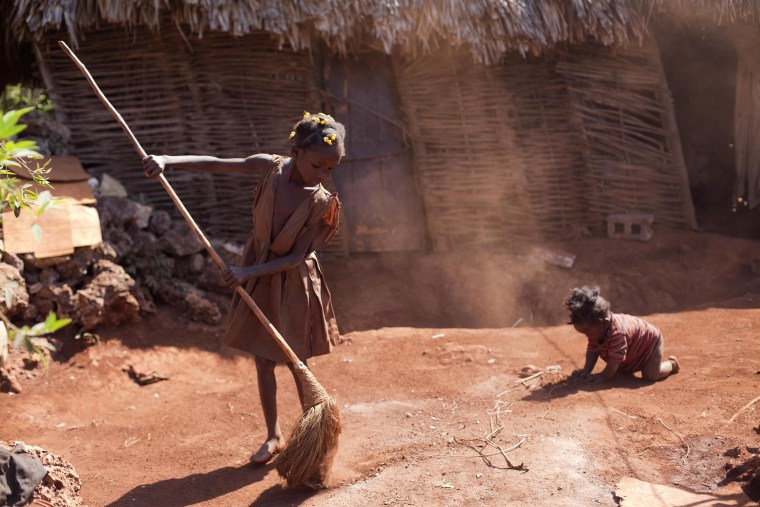 "Families are unable to afford things like seeds for the upcoming agricultural season, school fees and medicine," said Chris Hillbruner, a senior adviser for the network. "It also means that they are facing difficulties meeting their basic food needs."