The families of four British sailors missing since their yacht capsized in the Atlantic Ocean three days ago appealed to the U.S. Coast Guard on Monday to resume its search.
Last contact with the missing yacht, Cheeki Rafiki, was on Friday after it ran into difficulties about 1,000 miles off Cape Cod, Mass., while returning to Britain from a sailing event in Antigua in the Caribbean.
A search was called off Sunday after two days as the U.S. Coast Guard said it did not have the capability to support a large-scale search.
The missing men were named as 21-year-old captain Andrew Bridge along with Steve Warren, 52, Paul Goslin, 56 and James Male, 23. All four were described as experienced sailors.

Calling for the search to continue, Warren's sister Kay Coombes said she believed the men would have escaped in a life raft after the crew reported that the yacht had started to take on water somewhere between Bermuda and the Azores.
"We appreciate everything that the U.S. Coast Guard and the Canadian coastguard have already done but we would just like them to search a little bit longer," Coombes told the BBC.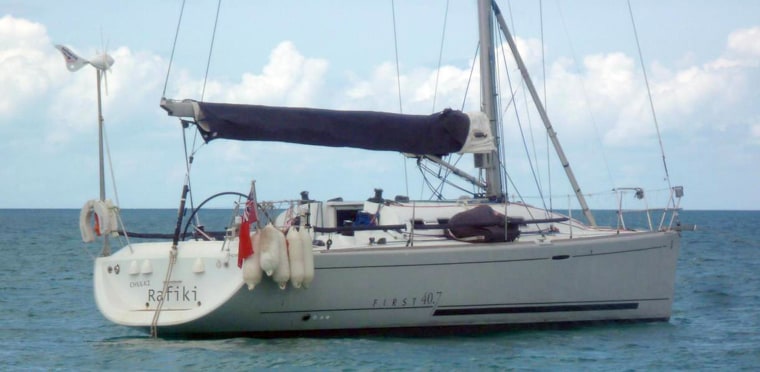 The search for the 40-foot yacht covered over 4,000 square miles and was supported by the U.S. and Canadian air forces, the U.S. Coast Guard said in a statement on its website.
"We are extremely disappointed that we were not able to locate the sailors during the course of this extensive search," Captain Anthony Popiel said in the statement.
"Our thoughts and prayers are with their families during this difficult time."
An online petition calling on U.S. authorities and British Foreign Secretary William Hague to restart the search had attracted more than 18,000 signatures by Monday morning.
A spokesman from Britain's foreign office said they were in contact with the U.S. Coast Guard and had offered assistance to the missing men's families.
- Reuters