While Ecuador was digging out after a massive earthquake that killed hundreds of people and injured thousands more, a worried mom and dad in North Carolina were waiting for word of their missing daughter.
Florida-born Gentri Thurlby, 27, runs the La Sirena Bar in the resort town of Canoa, Ecuador, located in the hard-hit northwest coastal part of the country.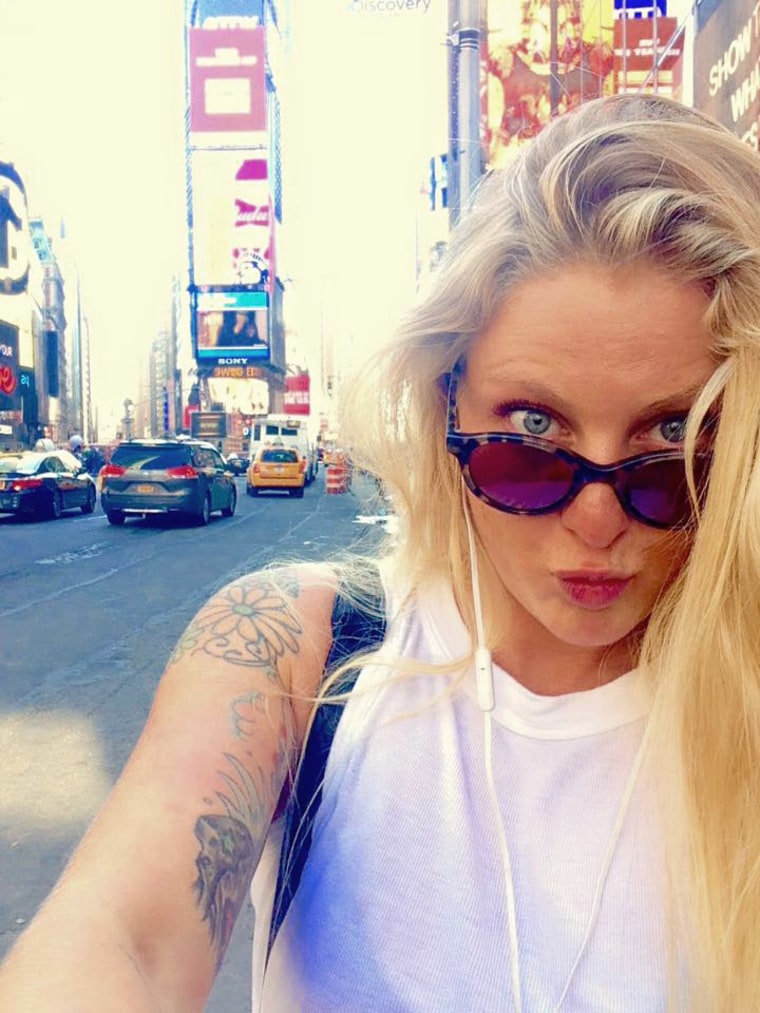 Her father, Richard Thurlby in Lake Lure, North Carolina, said he is beside himself with worry.
"It's very difficult because you feel totally helpless," he told NBC News.
The State Department meanwhile has confirmed that at least one U.S. citizen was killed in the quake and that they have been in touch with the family. But that family is apparently not the Thurlbys.
"I haven't heard anything from anyone yet," Richard Thurlby told NBC News Monday afternoon.
He said even before the quake it was difficult to keep in touch because his daughter's computer and cell phone had been stolen and they had to rely on Facebook.
"We haven't had a whole lot of contact with her in the last couple of weeks, although our second oldest daughter said that she was able to get in touch with her last week and I guess everything was going okay then," he said.
Richard Thurlby said they have heard through the expat grapevine that Gentri might be safe and "we are hoping that is true."
"Our hopes are that the Red Cross or whoever is servicing that area will able to get there soon and that we will have confirmation that she will be okay and that she'll come back to United States," he said.
The worried dad said his daughter was a free spirit who moved up to Manhattan the first chance she got.
"She's definitely one of a kind," he said. "At the age of 18 she left home and everything she knew in Florida to go to New York City because we took her there on her 16th birthday. And she fell in love with it and decided that's where she wanted to be."
Thurlby tended bar in Manhattan, had an apartment in Brooklyn, and "tons of friends."
"Never asked for a penny from us," her dad said.
So they were shocked when Thurlby suddenly gave it all up "on a wild hair" and moved to South America.
"Didn't know anybody, you know," her dad said. "She had Spanish throughout high school and stuff so she had a somewhat general understanding."
But she picked it up quick and "just ended up making friends you know loving it over there," he said. "She could go anywhere and be alright. She's very, what's the word, very capable of handling situations."
"I don't know many people that would move over the Ecuador without knowing a single person end up buying the bar and running it surfing doing all that and having a great time," he said.
Asked if there was anything he would like to convey to his daughter, Richard Thurlby said: "Well, just that we hope she is safe and that she can get out of there soon and come back home. We miss her and love her."