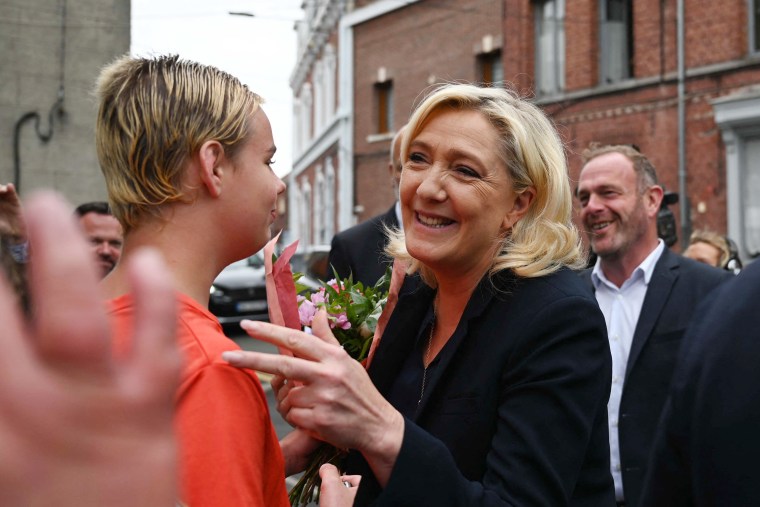 Macron's centrist Together grouping won the most seats with 245 but fell 44 short of an absolute majority, leaving it unable to pass laws without the help of other parties. Macron won re-election as president against Le Pen in April but is now shorn of his legislative authority.
"The rout of the presidential party is total," declared anti-capitalist firebrand Jean-Luc Mélenchon, who leads the coalition of left-wing parties that won a remarkable 149 seats to become the largest opposition grouping. He added that the public had rejected what he called "Macronisme."
Finance Minister Bruno Le Maire called the results, which were finalized Monday morning, a "democratic shock." For once, few would disagree with Le Pen, the far right's divisive figurehead, who called the election a "seismic event."
"It is shocking. There was always an expectation somehow the National Rally would not get itself into a position of power — this is an unprecedented situation," said Marta Lorimer, an expert in far-right European politics at the London School of Economics.
"This is still a far-right party, let's not kid ourselves," she added.
Not since 1986, when the electoral rules were briefly changed, has a far-right party elected members of Parliament on such a scale. Even then, the National Front of Jean-Marie Le Pen, whose toxic political legacy and association with Holocaust denial his daughter Marine has worked hard to shed, won just 35 seats.
That result outraged many, and it was enough to end a short-lived experiment with proportional representation, whereby parties' vote shares translate more directly into the numbers of seats they win. The current voting system was specifically designed to stop extremists' gaining power — which it has now failed to achieve.
"Le Pen hasn't come out of nowhere — she's been around for a while — but they've never been able to translate that into parliamentary strength," said Rainbow Murray, a professor of French politics at Queen Mary University in London.
"There's been a pretty heavy collapse of the mainstream, and that's made it more possible for the far right to creep in," she added.
Although Macron promised to block the rise of the far right, he has presided over its surge.
Some members of his party were criticized ahead of the election for suggesting that a vote for the left-wing alliance was in some cases worse than voting for Le Pen's radical nationalists — one pollster argued that ultimately the reluctance of left and liberal voters to back each other's candidates did help the far right gain seats.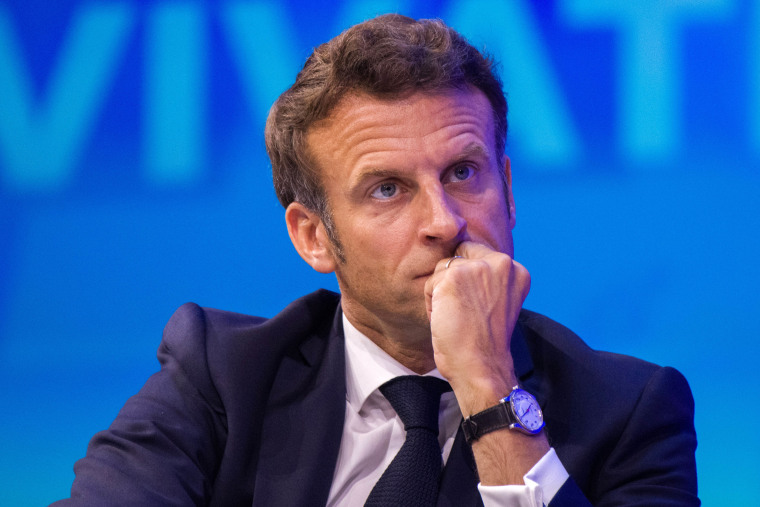 Five years ago, Macron came to power on a wave of optimism, with a new party — but now the public is turning away from his centrist vision and embracing extremes at both ends of the political spectrum.
Faced with backing the status quo or choosing an alternative, most French voters chose neither and stayed at home: Turnout was just 46%.
Those who did vote were seemingly unenthusiastic about by Macron's new government and the fact that a leader long derided for an aloof and distant approach to politics was again accused of going missing at a key moment. "One of the reasons he tanked so badly was because he didn't campaign," Murray said.
"He went off to Ukraine for a week when he should have been at home campaigning, desperately trying to get his majority," she added.
The long- and short-term factors driving voters toward political extremes, including the soaring cost of living, are being felt across the world. But the acute political turmoil the election leaves in its wake is entirely French.
There is no playbook for what happens next — Macron himself has yet to comment on the results.
A deal between Together and the right-wing Republican Party may seem the most likely solution — but experts are cautious because of resentment the center right holds over Macron's perceived land grab of its policies, political space and personnel.
"They hate him. That's the problem. They are not inclined to now prop him up, and if they fail to do so … if he wants to get any policy passed, he may have to negotiate it painfully on a case-by-case basis, looking to see if the right or left will support him. It may well be that no one supports him," Murray said.
The result also has effects far beyond France's borders.
Paris has long been a leading force in the European Union alongside Berlin, with Macron taking center stage since the retirement of German Chancellor Angela Merkel. Macron has now been weakened just as the bloc and the broader continent grapple with the conflict in Ukraine, a growing energy crisis and the rise of China.
"It's a disaster," Murray said. "Macron was the heir to Merkel as the de facto leader of Europe, and now he's presiding over a country with the most anti-Europe Parliament they've ever had."
CORRECTION (June 20, 2022, 11:55 a.m. ET): A previous version of this article misstated the number of seats Le Pen's National Rally previously held in the National Assembly. It was eight, not seven. It also misstated the number of seats the party, then known as the National Front, won in 1986. It was 35, not 36. And it misstated the number of seats Mélenchon's coalition won Sunday. It won 131 seats, not 149.