ISLAMABAD, Pakistan – The father of a five-year-old who was gang-raped and dumped on a road in Pakistan's second largest city wept as he called on officials to find and punish those responsible for the attack.
"l want justice and for the culprits to be punished severely," the 46-year-old told NBC News from the hospital in the Lahore on Tuesday, the capital of the province of Punjab, where his daughter was being treated.
"I have talked to my daughter a little bit," the man added. "She talks and then closes her eyes."
NBC News is not naming the five-year-old or her father in order to protect the victim's identity.
A report commissioned by Pakistan's Chief Justice found that the child had been raped by a number of people.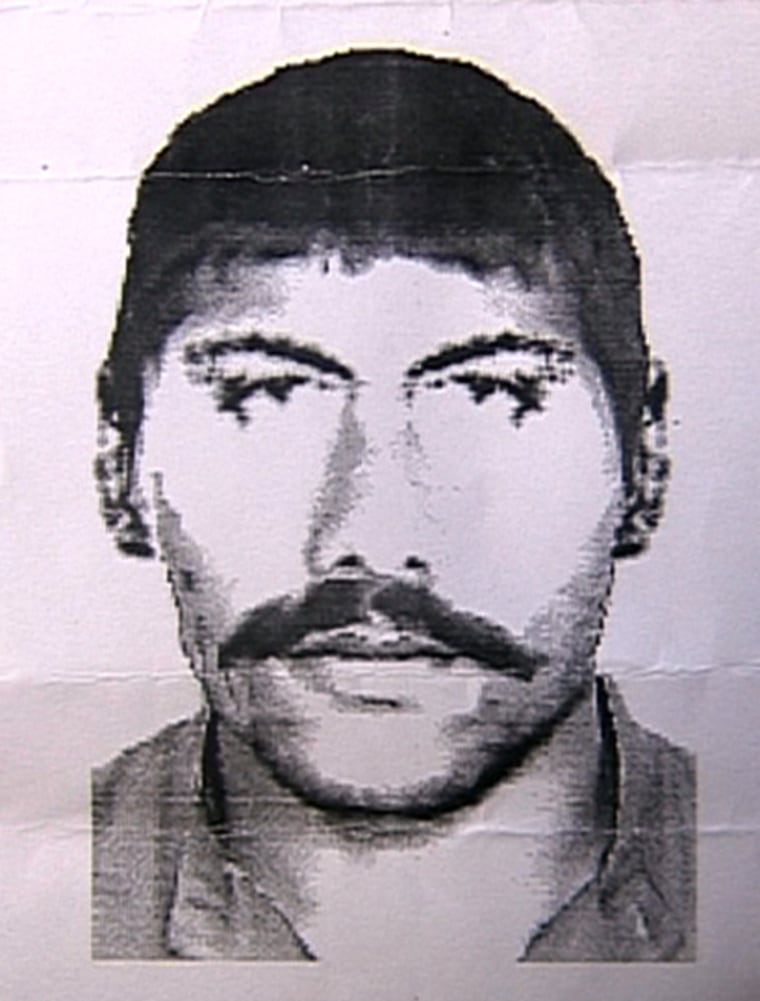 "The police has taken DNA reports and trying to identify and find the culprits," said Mustafa Ramday, Punjab's advocate general. Five people had been taken into custody but were released after no substantial links were found to the case, according to a senior police officer who asked to remain anonymous.
The case became front-page news nationwide after CCTV footage emerged on Saturday showing a man dumping the girl wearing a white dress on a road outside a hospital. Local police confirmed to NBC News the CCTV footage from Friday night was genuine. 
A hospital security guard then found the girl, who had gone missing a day earlier, and took her into the hospital.
"She has been raped by more than one person," said one of the victim's doctors, who spoke to NBC on condition of anonymity because he was not allowed to speak to media. "Her condition is stable but she is not able to speak due to unconsciousness and will have to go through another operation after three weeks."
The victim was in intensive care after having been operated on twice, doctors said.
Protests erupted in the capital Islamabad and Lahore after news of the attack emerged.
Human rights activist Samar Minallah demanded those responsible for the crime be found and punished.
"We are protesting to create awareness among the people to come on streets against the culture of silence and raise their voice against issues like rape," she said. "The rape … is horrifying and outrageous. We demand immediate arrests of the culprits and severe punishment."
Huge demonstrations shook neighboring India after a series of rapes and sex attacks shocked the country and shone a light on dangers faced by women throughout the subcontinent. On Friday, an Indian court sentenced to death four men for the gang-rape and murder of a young New Delhi women on a moving bus. 
Groups of women also gathered spontaneously in cities all over the country Monday demanding the arrest of those involved. Prominent activists and local celebrities also expressed their horror on social media and the story has dominated the news.
The Human Rights Commission of Pakistan (HRCP) voiced alarm over growing violence against women in Pakistan in the wake of the latest attack.
"(We have) watched with grave concern the rising incidence of violence against women in Pakistan in recent days," the group said in a statement. "Unfortunately, such incidents have always been commonplace in the country but now such reports are coming not from far-off places but from the main cities."
Meanwhile, activists complained that laws meant to protect vulnerable children and women were not being enforced, making it difficult for victims to get justice.
"Whatever laws we have are not being implemented because of police and judicial corruption," Tahira Abdullah, a prominent human right activist said. "The Child Protection bill (has been) pending for the last 10 years, and the environment for rape victims in the courts is hostile and anti-women."
Related: