PARIS — Training props in the form of pressure cookers and screws caused a ruckus Thursday when FedEx workers in France discovered them en route to the U.S. Embassy in Tunisia.
The employees found the eight inert pressure cookers at the company's warehouse near the Charles de Gaulle airport when another item fell and tore open one of the boxes, CGT Union spokesman Frederic Petit told NBC News. Not knowing they were inert, the employees immediately alerted managers, he said.
A U.S. Defense Department official later told NBC News that the boxes posed no danger, and said they were intended to train the Tunisian military in counter-IED tactics.
"The boxes had already cleared customs, and were properly marked," a Defense spokesperson said in a statement. "The situation has since been resolved and the packages are headed to their final destination of Tunisia."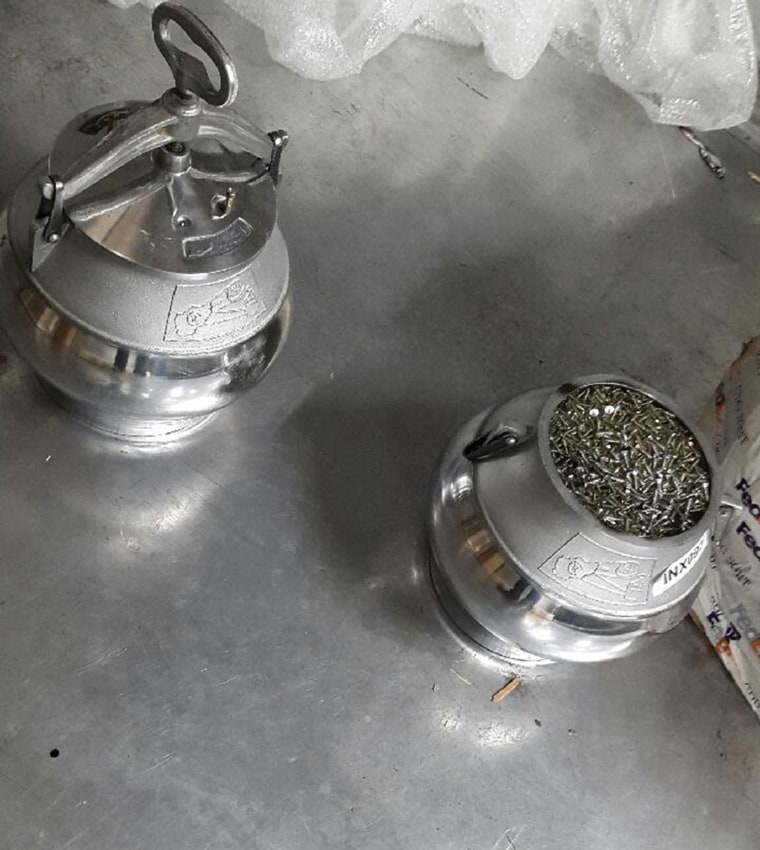 Defense officials added that it was not uncommon to ship props like this for training purposes, and apologized for the confusion.
Earlier, FedEx Europe declined to identify who had sent the shipment, citing client privacy, but said in a statement that the consignment was "authorized under applicable security regulations" and did not "trigger any risk to safety and security."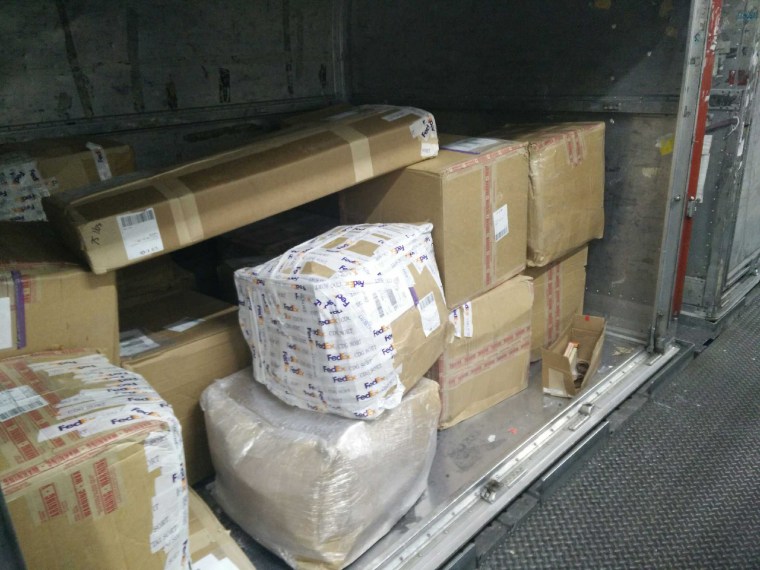 Workers made the discovery at around 9:30 p.m. (3:30 p.m. ET) Tuesday, but it was not until 1:30 a.m. Wednesday (6:30 p.m. Tuesday ET) that they were told the shipment was "OK," Petit said.
Petit said workers felt "nervous and abandoned" by the response and and some left the work space.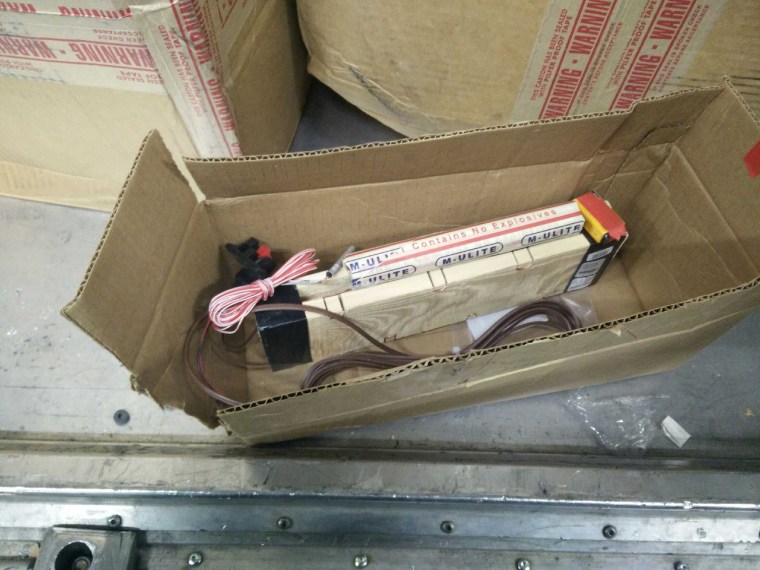 The false alarm comes at a time of heightened fears of terrorism, particularly in France, following the November ISIS terror attacks in Paris that killed 130 people.