Fiji began a massive cleanup Monday after one of the most powerful storms recorded in the southern hemisphere killed at least 17 people, flattening remote villages and cutting off communications.
Aid agencies warned of a widespread health crisis in the Pacific island nation, particularly in low-lying areas where thousands live in tin shacks, after fresh water supplies were blocked.
Almost 8,000 people remained hunkered down in hundreds of evacuation centers across Fiji where they had headed before tropical cyclone Winston hit late Saturday with winds of up to 200 mph.
"The death toll from Cyclone Winston continues to rise and reports of widespread damage are coming in from across Fiji," New Zealand Foreign Minister Murray McCully said. "It is clear that Fiji faces a major cleanup and recovery operation."
The majority of the fatalities were along the western coast and were caused mainly by flying debris and drowning in storm surges, authorities said. There were also fears for seven fishermen believed to be missing at sea.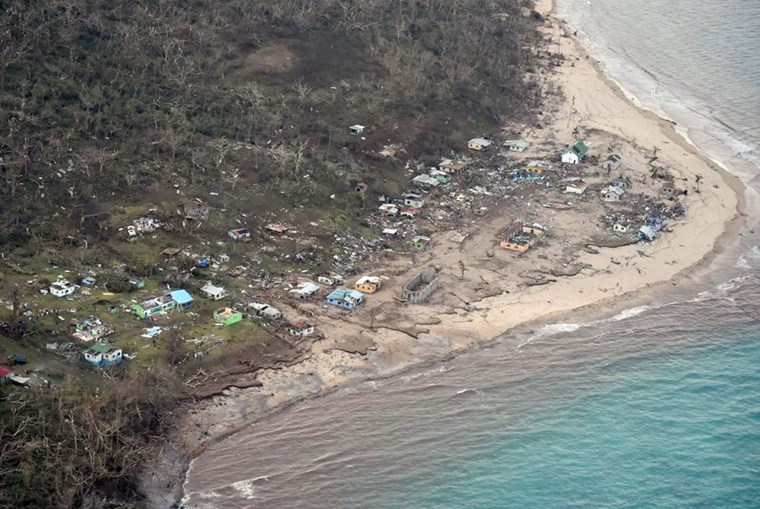 A 36-hour curfew was lifted early on Monday, allowing the Fijian military to ramp up efforts to reach the more remote parts of the archipelago of about 300 islands.
In a televised address to the nation Sunday, Prime Minister Voreqe Bainimarama said many people had been left without power, fresh water or communications.
"This is a time of sorrow, but it will also be a time of action," Bainimarama said. "We will stand united in the face of this disaster."
Aerial footage of outlying islands taken by the Royal New Zealand Air Force, and posted on the Fiji government's official website, showed entire villages flattened and flooded.
"The Fijians are desperately trying to repair severed lines of communication, but they hold grave fears that the news waiting for them will be dire," said Raijeli Nicole, Pacific regional director of aid group Oxfam.
"Given the intensity of the storm and the images we have seen so far, there are strong concerns that the death toll won't stop climbing today and that hundreds of people will have seen their homes and livelihoods completely destroyed."