Pakistan has become the third country in five days to be added to the State Department's list of countries to which Americans should avoid traveling amid clear signs that anti-Western protests are likely to continue across the Muslim world.
Officials late on Wednesday upgraded their ongoing caution about the travel risks in Pakistan, explicitly advising Americans to put off any non-essential travel to the country and "strongly" urging those already there to avoid protests and large gatherings.
It followed similar warning on Tuesday against all travel to Lebanon and on Sunday against visiting Tunisia.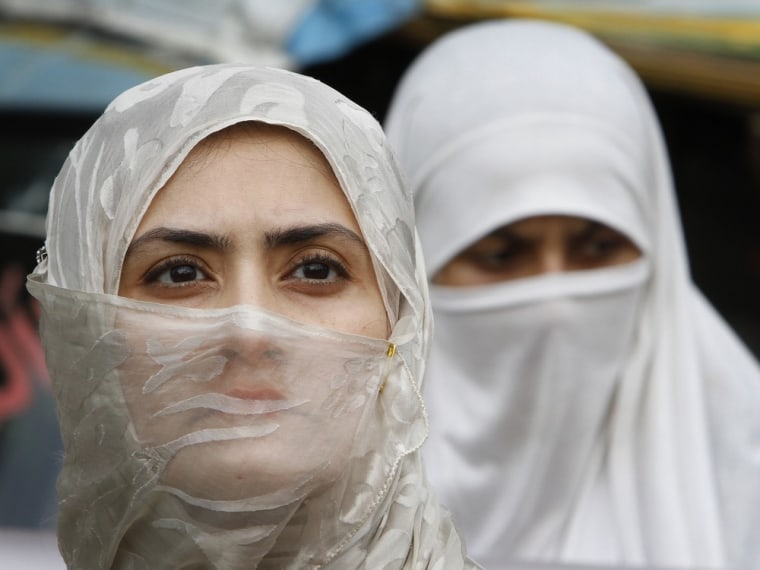 Thursday's warning came as hundreds of Pakistanis angry at a crude, provocative anti-Islam film made in California, clashed with police in the capital, Islamabad.
A crowd of more than 1,000 tried to make their way to the U.S. Embassy inside, which is inside a guarded enclave that houses other embassies and government offices.
Analysis: 'Manufactured outrage' behind Middle East protests
Riot police used tear gas and batons to keep stone-throwing demonstrators away from the enclave, and hundreds of shipping containers were lined up to cordon off the area. Some protesters were students affiliated with the hardline Islamist party Jamaat-e-Islami.
There were smaller demonstrations in Indonesia, Iran and Afghanistan.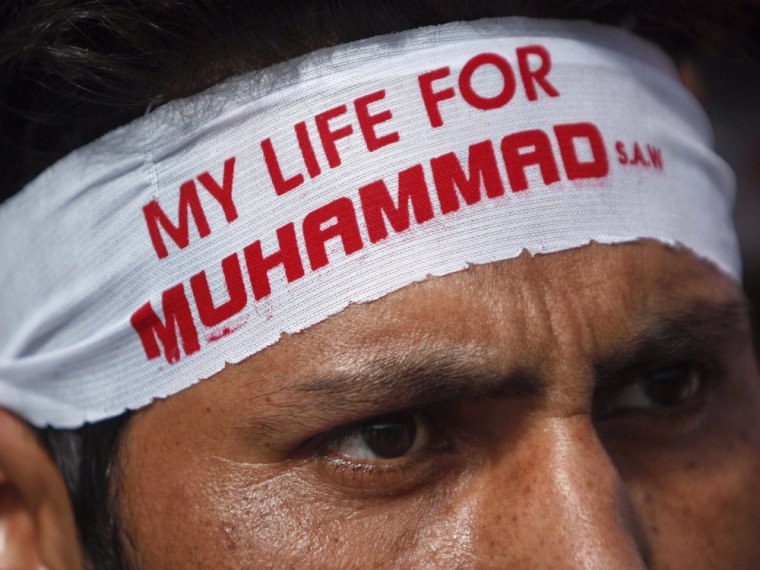 The film's vulgar depiction of Islam's Prophet Muhammad as a fraud, womanizer and child molester, has sparked angry demonstrations in dozens of countries, including an attack on the U.S. consulate in Benghazi, Libya, in which ambassador Chris Stevens was killed. In total, violence related to the film has left at least 30 people in seven countries dead.
The demonstrations are expected to grow in Pakistan on Friday, the traditional day of prayer in the Muslim world. The Pakistani government called a national holiday for Friday so that people could come out and demonstrate peacefully against the film.
That decision drew rare words of praise from the Pakistani Taliban, which is usually at war with the government.
Meanwhile in Indonesia, the U.S. consulate in the country's third-largest city of Medan shut its doors Thursday for a second day because of demonstrations.
About 50 students from an Islamic university gathered in Makassar, the capital of South Sulawesi province in Indonesia.
They burned tires and forced a McDonald's restaurant to close. The door was later covered with a sign saying, "This must be closed as a symbol of our protest of the 'Innocence of Muslims' made in the U.S.," referring to the title of the film.
In Iran, hundreds of students and clerics gathered outside the French embassy in Tehran to protest the publication of the caricatures of the Prophet Muhammad in a French satirical weekly.
Protesters chanted "Death to France" and "Down with the U.S." and burned the flags of the United States and Israel. The demonstration ended after two hours.
In Afghanistan, a few hundred people demonstrated in downtown Kabul against the film, chanting ant-American slogans before dispersing peacefully.
The State Department currently has warnings in place for 32 countries, although many urge Americans simply to exercise caution when traveling there.
Reuters and The Associated Press contributed to this report.
More world stories from NBC News: