Former Finnish prime minister Sanna Marin, who was one of Europe's youngest leaders and a strong voice in supporting Ukraine, said Thursday she's quitting politics and will join a London-based nonprofit organization.
Marin, who was 37 years old when she took office in 2019, led a five-party center-left governing coalition until April. She received praise for her Cabinet's handling of the Covid-19 pandemic and her vocal support of Ukraine in the last year had increased her international visibility. She also also saw her country become the 31st member of NATO.
"Time to move on," Finnish public broadcaster YLE quoted her as saying. "I am eager to step into a new role. I also believe that it can benefit the whole of Finland."
In April, Finland joined the NATO military alliance, dealing a major blow to Russian President Vladimir Putin with a historic realignment of Europe's post-Cold War security landscape triggered by Moscow's invasion of Ukraine. Finland had adopted neutrality after its defeat by the Soviets in World War II, but its leaders signaled they wanted to join NATO after Moscow's invasion of Ukraine sent a shiver of fear through its neighbors.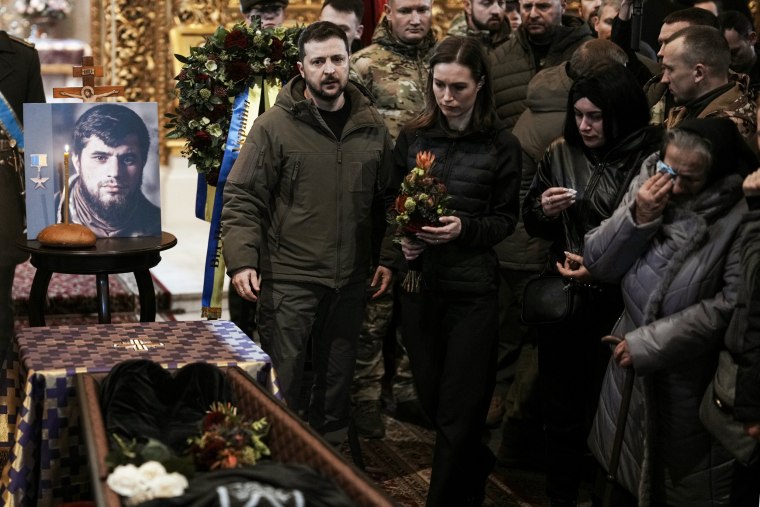 "I believe that I can serve those voters (in Finland) well and maybe even better in the new assignment," Marin told a press conference as she announced her departure from the 200-seat Finnish parliament Eduskunta. Earlier this month, she stepped down as head of the Social Democratic Party.
Marin will join the Tony Blair Institute for Global Change and earlier this month, the nonprofit organization said she would become "strategic counsellor."
"The task will be to be an advisor to different countries, governments and leaders on policy issues that are familiar to me, such as good governance, technology, climate, gender equality and other issues that I have had to work with," she said according to the Huvudstadsbladet newspaper, one of Finland's largest.
In the April parliamentary elections, she lost to Finland's main conservative party in a tight three-way race that saw right-wing populists take second place. Marin's Social Democrats ended in third, dashing her hopes for re-election.
As prime minister she headed a coalition government, including her own Social Democrats, the centrist Center Party, the Green League, the Left Alliance and the Swedish People's Party in Finland.
Her private life and active social media use received a lot of international coverage during her premiership. In August 2022, she apologized after the publication of a photo that showed two women kissing and posing topless at the official summer residence of the country's leader.
The photo came out after a video that showed Marin dancing and singing with friends prompted a debate about whether a prime minister in office is entitled to party heartily.