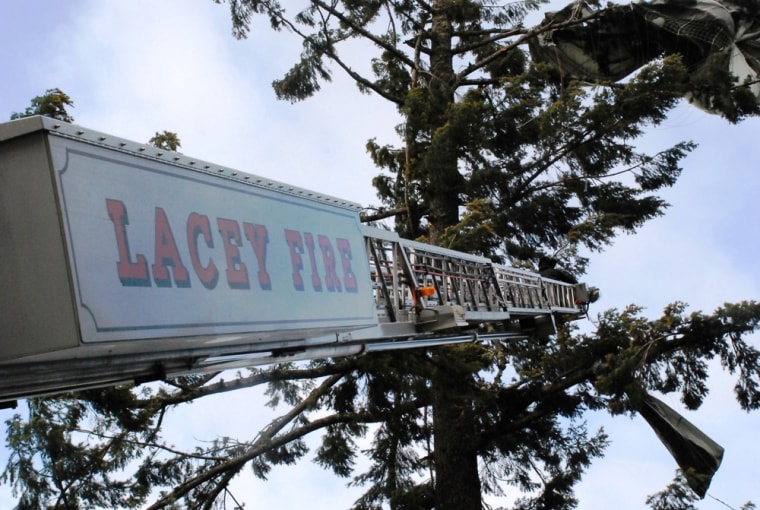 KING 5 News reports — Two Joint Base Lewis-McChord (JBLM) paratroopers were back on solid ground Thursday evening after getting blown into trees during a training exercise.
Lacey Fire District Three was called to the scene in Thurston County, Wash., by the JBLM Fire Department to assist with the rescue.  
Army beefs up leadership at troubled Lewis-McChord base
One paratrooper was safely pulled from a tree before the Lacey crews arrived. The second paratrooper was higher up in a tree and JBLM didn't have a ladder capable of reaching him. Lacey firefighters were able to get close enough with the ladder truck to rescue him.
Both paratroopers are okay. 
Video: NBC's Miguel Almaguer reports on the troubled past of Joint Base Lewis-McChord