A massive fire raged Sunday at a former headquarters of the Russian Defense Ministry in Moscow before it was brought under control several hours later.
Hundreds of firefighters and several cranes battled the blaze Sunday afternoon after the fire broke out hours earlier.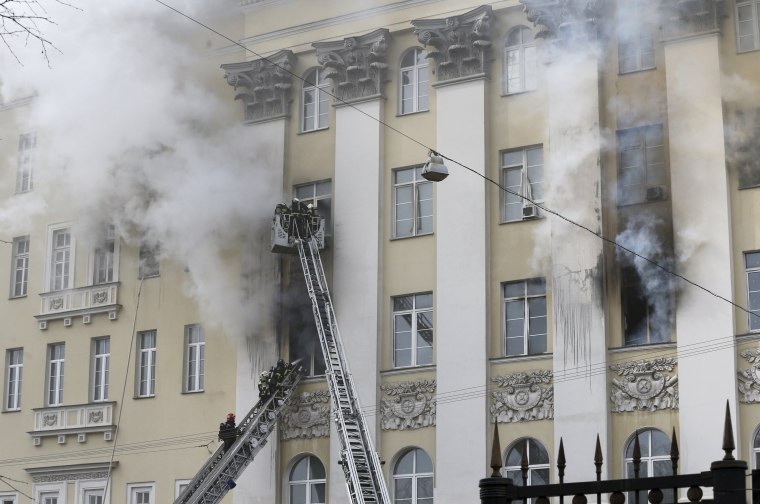 Igor Denisov of the Emergency Situations Ministry in Moscow told Russian news agencies that firefighters "localized" the blaze, which had spread over 37,500 square feet by the late afternoon. At least one firefighter was hospitalized.
The Defense Ministry moved to a new headquarters on the Moskva River in 2014 but kept the old building near the Kremlin.
The ministry said the fire wouldn't affect its core operations because the military departments have long moved to the new headquarters. It said the old building on Znamenka Street houses the departments in charge of procurement and services.
There were no immediate reports about the cause of the fire.