A viral first-aid campaign featuring scantily-clad women and men reenacting famous music videos has sparked controversy in Germany.
The "First Aid Ladies Make First Aid Sexy" video has received more than 4 million Facebook likes since it was posted last week.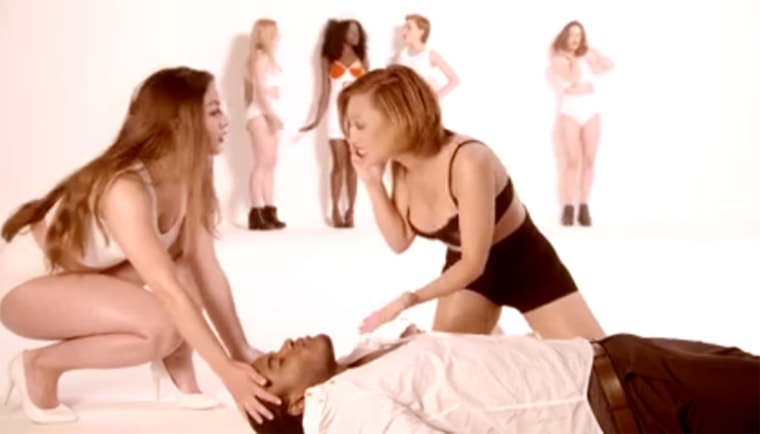 It's essentially a mashup of several clips showing provocatively dressed women and muscle-bound men mimicking music videos — with the lyrics rewritten about first aid.
Robin Thicke's catchy yet controversial hit "Blurred Lines" is changed to: "Resuscitation, I know you want it." Taylor Swift's "Shake It Off" becomes: "Bend the head, bend the head." And Beyoncé's iconic "Single Ladies" video is reproduced with dancers holding defibrillators.
However, some critics who commented on the Facebook video questioned the use of lingerie-wearing models.
"This is so sexist that I first thought it was a bad joke. But it is not," wrote Anita Posch on Facebook. "In 2016 you should know the difference between empowering, sexy and sexist."
Sefanie Sprengnagel wrote that video was "totally brain amputated, simply embarrassing."
She added: "It seems this only wants to animate extremely horny men to do first aid, and to degrade women to sexual objects who are supposed to turn on men. Simply stupid."
The video was produced by the Samaritan Workers Federation (ASB) in cooperation with German broadcaster Pro7/Sat1.
It was designed to tackle something of a first-aid problem in Germany. Only 17 percent of Germans start chest compression when a person suffers heart failure in a public place, compared with 65 percent in neighboring Holland, according to ASB spokeswoman Alexandra Valentino.
"We wanted to reach especially younger people, the target group of Germans up to age 25," she told NBC News.
Overseeing the project is kickboxing champion Christine Theiss, who is on the board of ASB and a doctor by profession.
"Anyone can learn first aid," she said in a statement. "And you can have fun while doing it and in an emergency case can even become a life saver."
The ASB describes itself as a "social welfare and aid organization that is politically and religiously independent."